Waterproof communication solutions for all weather conditions and water based environments
Hytera's waterproof two-way radios perform and last no matter what conditions you work in. With our reliable and versatile radios including the cutting edge H Series you can communicate clearly and effectively in emergency rescue and lifeguard situations, keep in contact on boats and ships and coordinate complex water sports events without fear of water damage.
Our years of creating radios for environments where safety is of paramount importance means we have deep knowledge of the dangers and requirements of working in and around water. From oil rig workers who need robust radios which are not only waterproof but explosion proof too, to sailors and canoeists needing to stay in touch with dry land at all times, our professional waterproof radios are used in all weathers and cases.
Hytera is renowned for its high performance, professional radios which have a full suite of features besides their waterproof credentials. Our robust DMR two-way radios use the latest digital technology to transmit voice, data and application communications in complex locations around the world.
Other versatile handheld radios designed and manufactured by Hytera include GPS tracking and Man Down functionality to keep lone workers connected at all times in high risk environments. For clear and simple communication straight out of the box, our analogue, licence free radios provide clear voice quality and long battery life with built in protection from dust, rain and water jets.
You'll find Hytera's waterproof two-way radios in all kinds of outdoor environments. From sports fields and arenas to construction sites to events and festivals, our weatherproof radios can stand up to the elements. All the waterproof radios below meet the stringent MIL-STD-810G standard which includes salt fog protection. This means that the radios are not subject to the corrosiveness of coastal and sea environments.

Discover the best IP68 rated waterproof walkie talkies, rugged construction 2 way hand helds, secure waterproof radios with GPS tracking and repeater systems for you below.
HP705 Next Generation DMR Two Way Radio
The HP705 sets the new standard for waterproof two-way radios, with thinner, lighter dimensions, longer battery life, enhanced coverage and IP 68 Water and Dust protection with an innovative water porting design. Impervious to water jets and submersible to a depth of 2 metres for 4 hours, the HP705 stands up to the toughest environments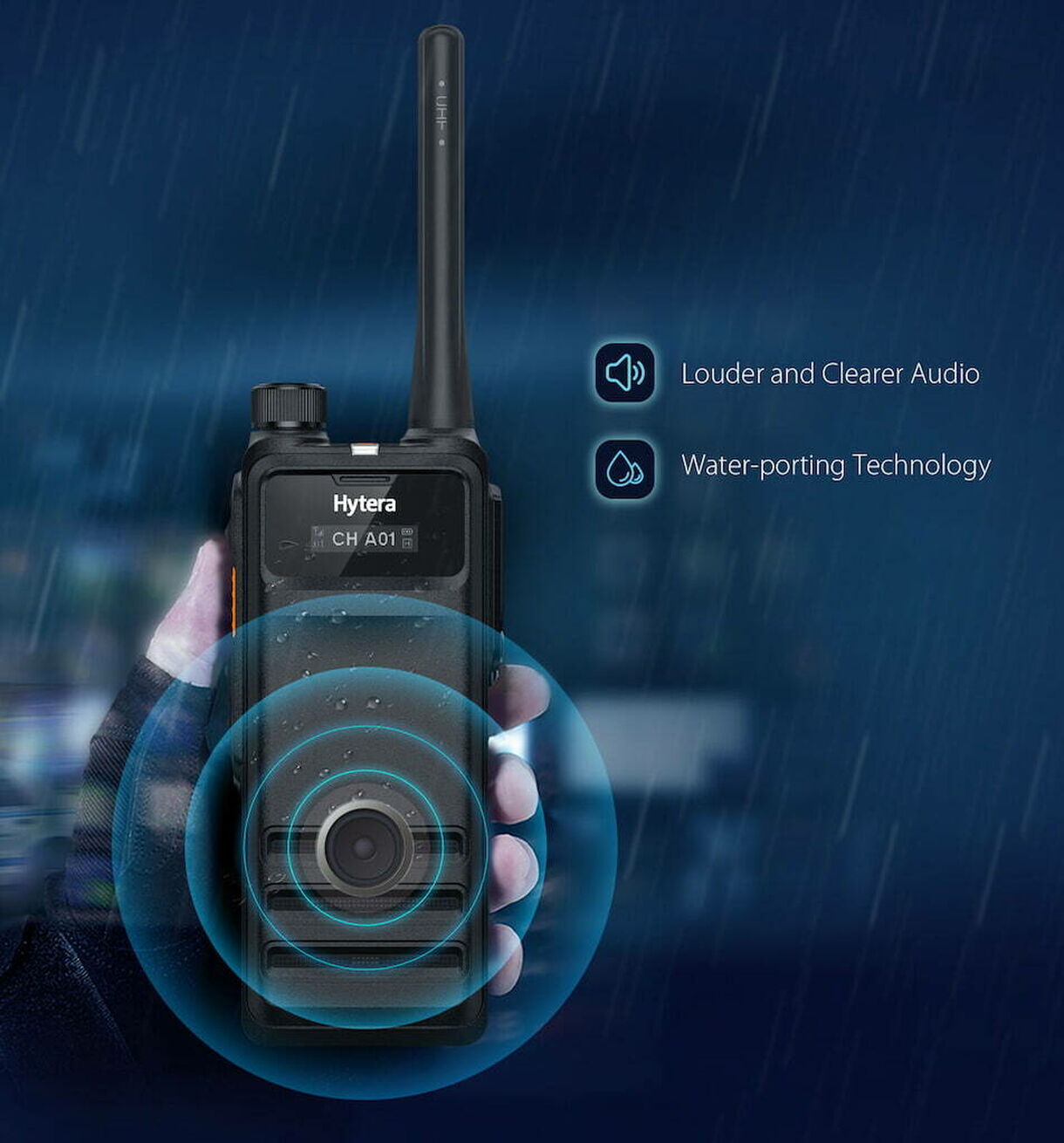 HP785 Handheld DMR Radio with Display
The HP785 DMR handset with large screen and AI noise cancellation provides high reliability, an intuitive interface and louder and clearer audio in a waterproof, 29.5mm package that weights just 310g.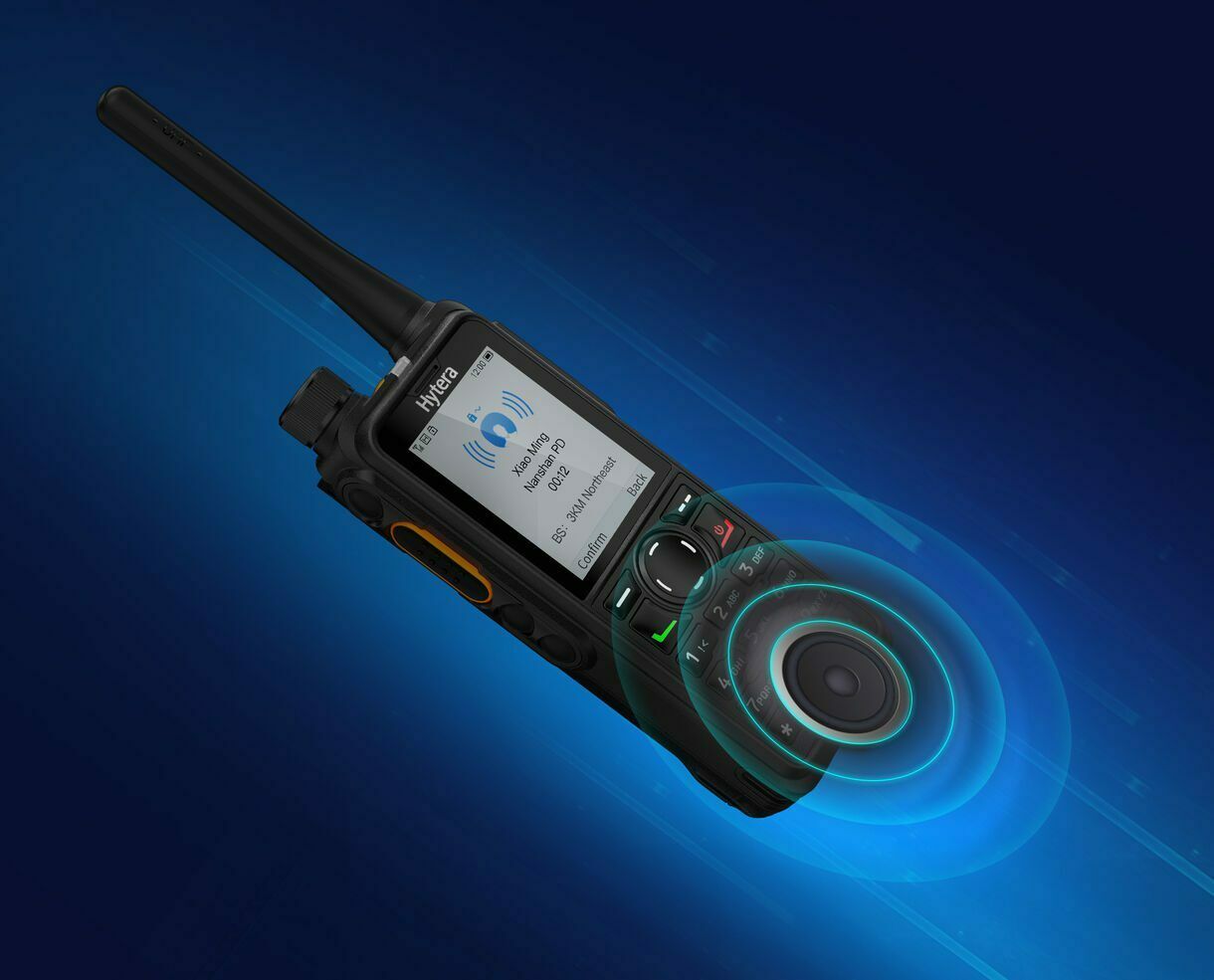 PD985 Versatile Waterproof Two Way Radio
The Hytera PD985 is a professional and versatile handheld digital radio that offers a range of advanced features including GPS, Bluetooth, Man Down, Lone Worker, Remote Monitor, Emergency alarm and more. The PD985 also boasts a smart battery guaranteeing longer, high quality communication without an extended charging time. The PD985 two-way radio is commonly used within both the security and public sector due to its variety of features. Its IP68 protection means the radio can also stand up to the harshest of environments.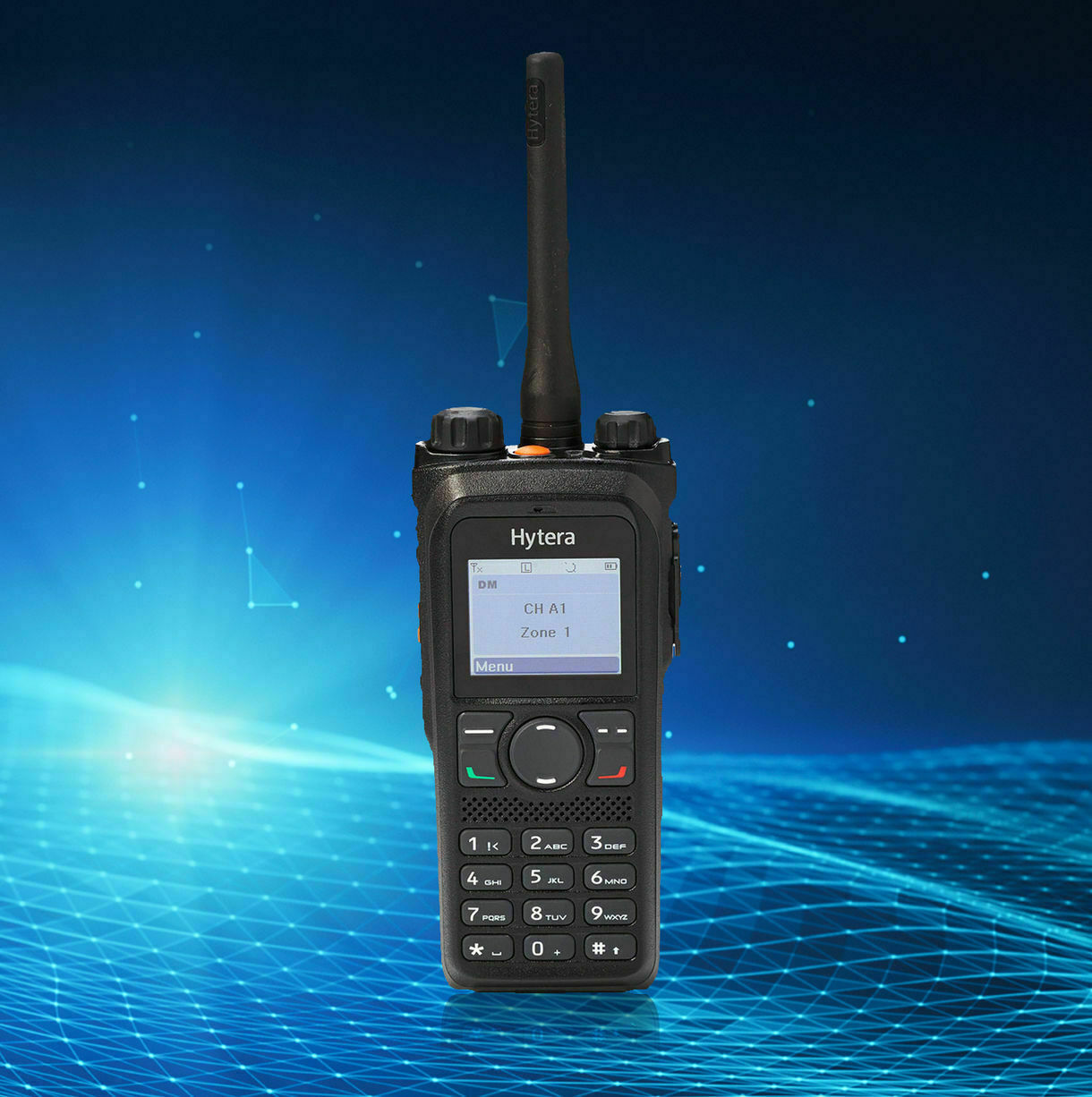 PNC550 Push to Talk over cellular
The PNC550 integrates smart phone capabilities and professional Push-to-talk over cellular functionality in an IP68 rated, touch screen equipped slim and robust handset. With high definition camera, Android operating system and high fidelity speaker, the PNC550 PoC radio fulfils a whole range of communication and multimedia requirements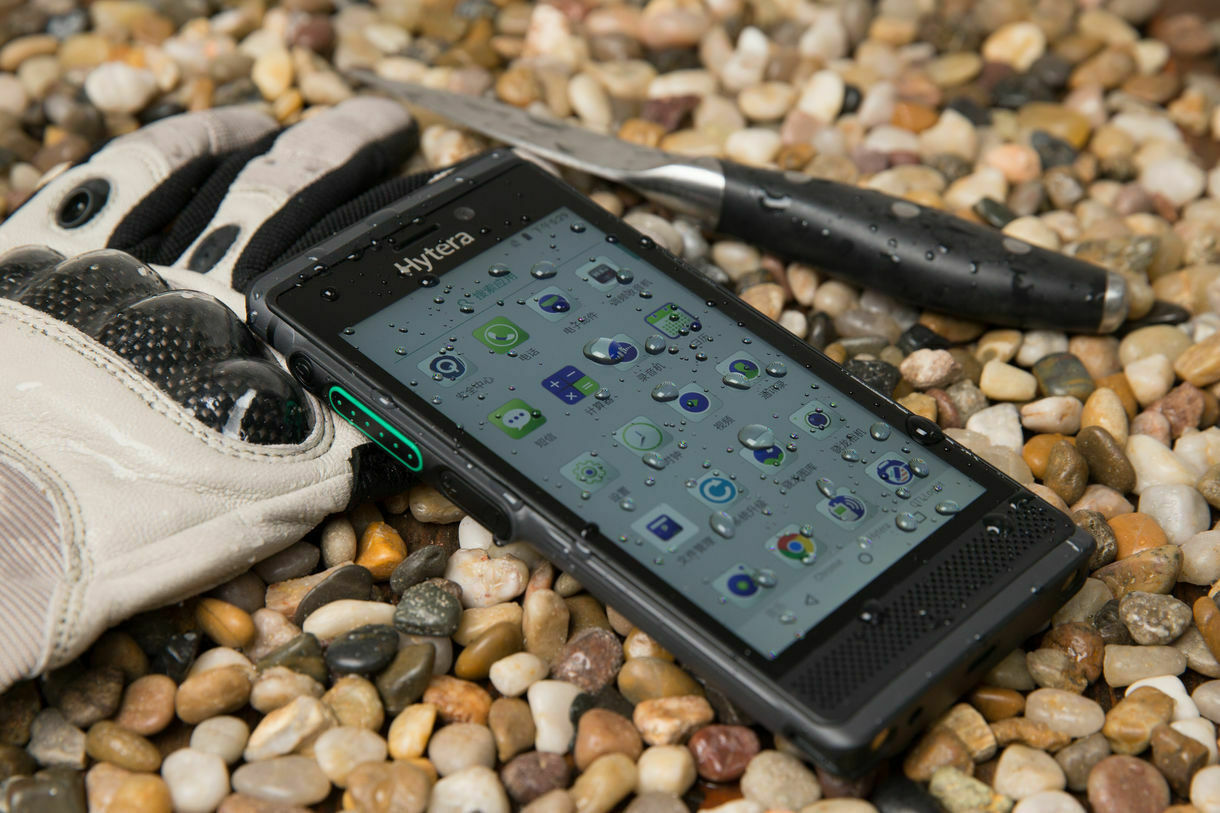 PDC550 Smart PoC LTE Radio
The PDC550 is an IP68 and military standard rated waterproof PoC radio with smartphone capabilities. The PDC550 provides DMR conventional and LTE communication options for private confidentiality or public coverage, with front and rear cameras, HD touch screen, Bluetooth and NFC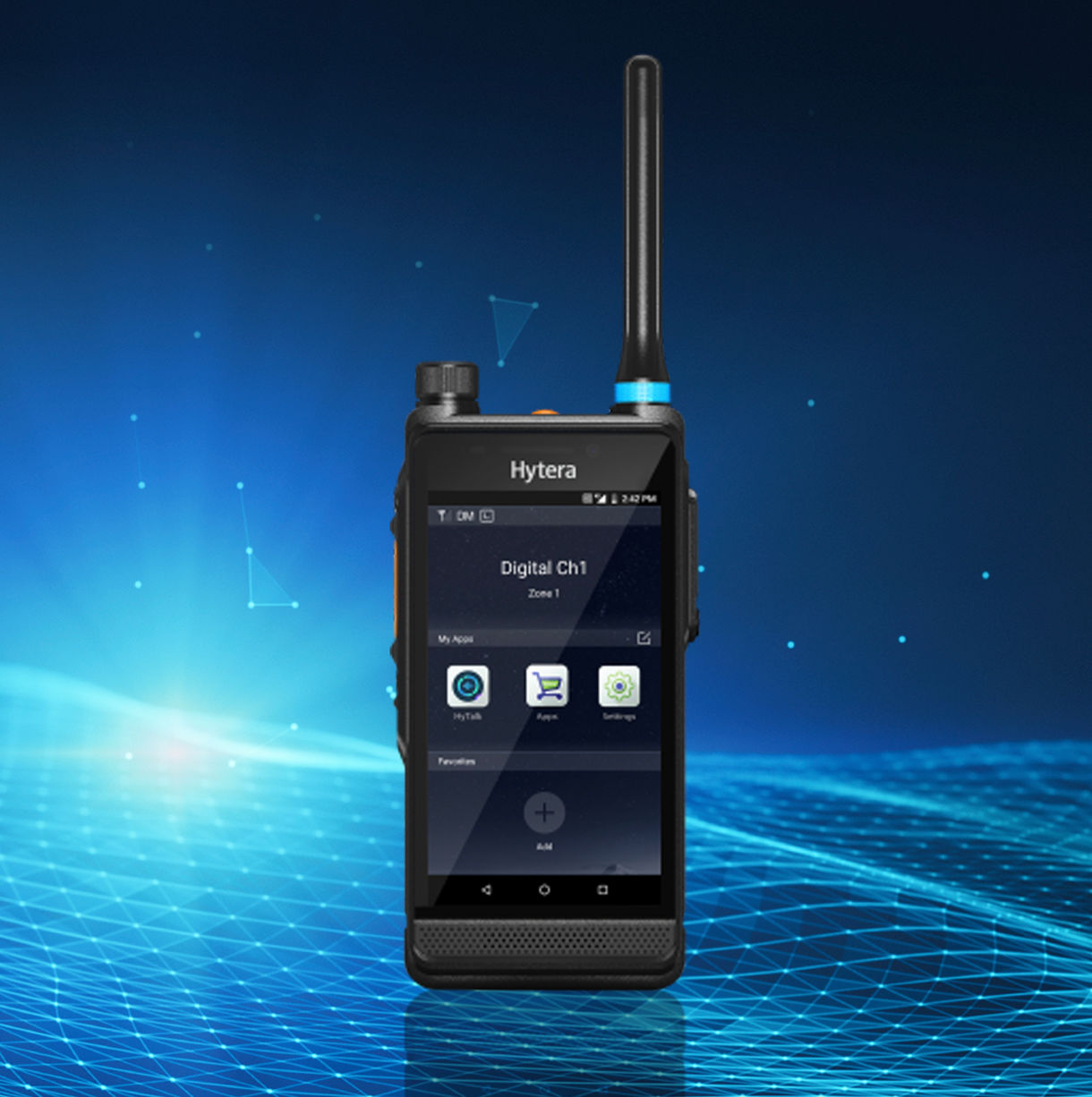 PT310 & PT350 TETRA Professional Digital Radio
The PT310 Waterproof TETRA radio provides IP68 water and ingress protection, ultra clear voice and easy operation for reliable, distraction free communication in the harshest environments. The PT350 is also equipped with an optimised keypad on the front, which can be easily operated with gloves. It also has an OLED display, which ensures optimum visibility even in bright sunlight and is well protected by its lowered design.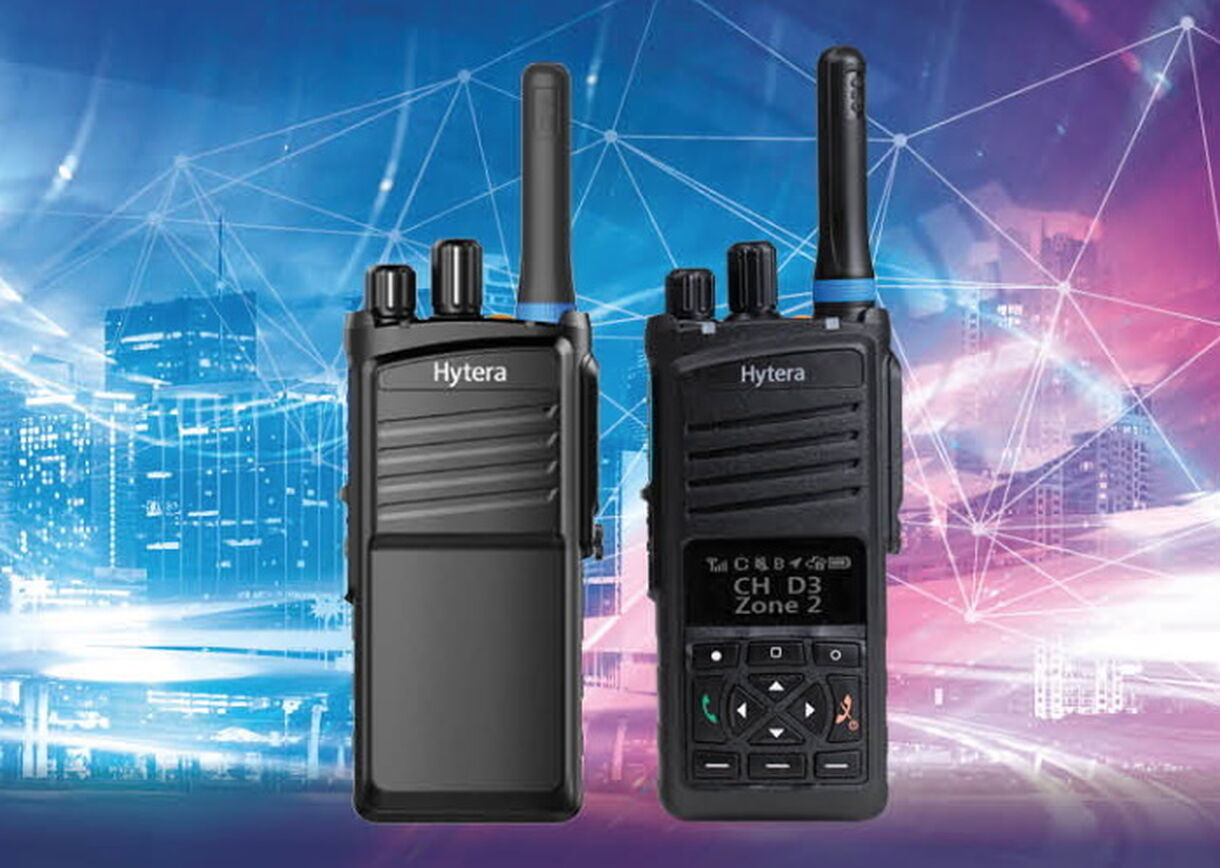 VM550D Dust and Waterproof Bodycam
The innovative VM550D bodycam combines a remote speaker microphone with body worn camera, with IP68 dust and water ingress protection and MIL-STD-810 G rated rugged protection for outstanding performance even in harsh environments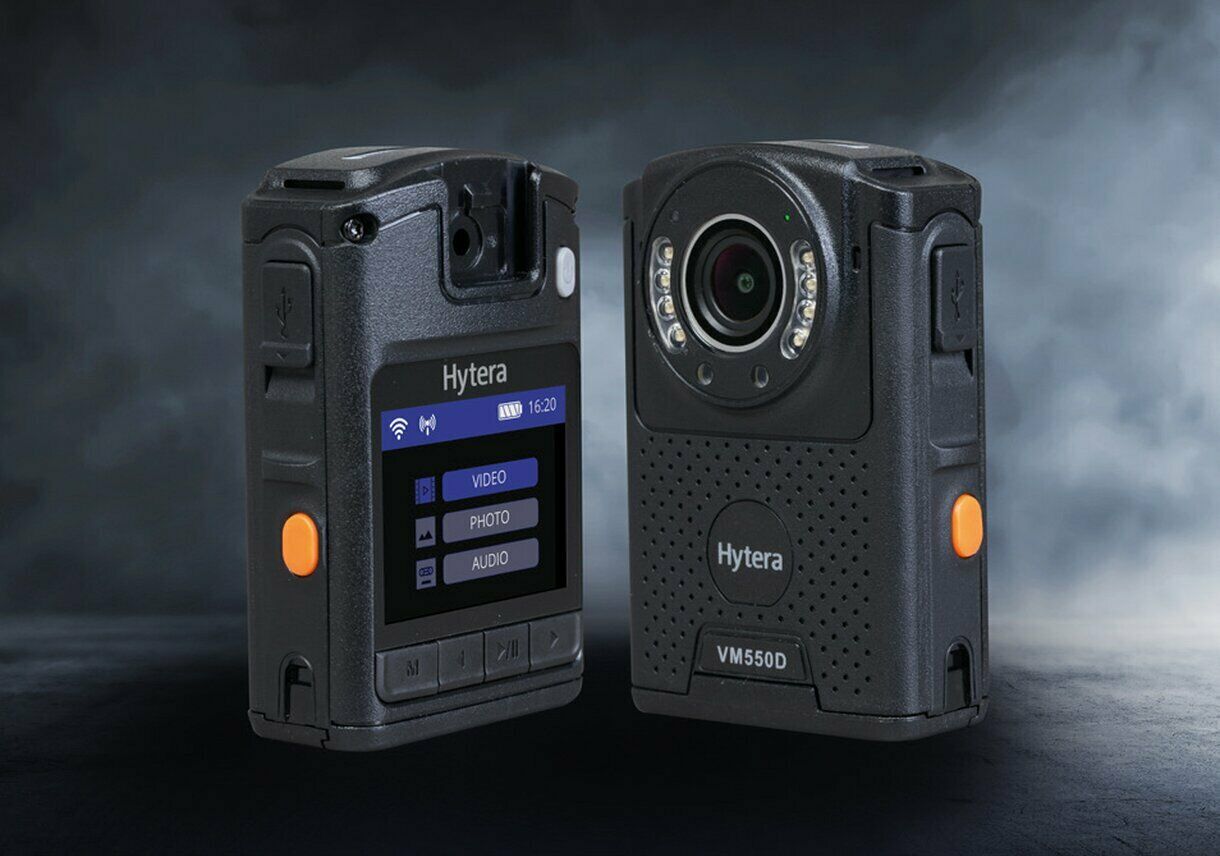 RD965 Portable, Outdoor Waterproof DMR Repeater
The Hytera RD965 is the first digital/analogue repeater suitable for outdoor use. Compact and lightweight, the device can deployed quickly and carried in a rucksack (optional), mounted on a wall or installed in an equipment rack. The IP67 rating for ingress protection ensures that the rugged RD965 remains dust and waterproof even in harsh conditions.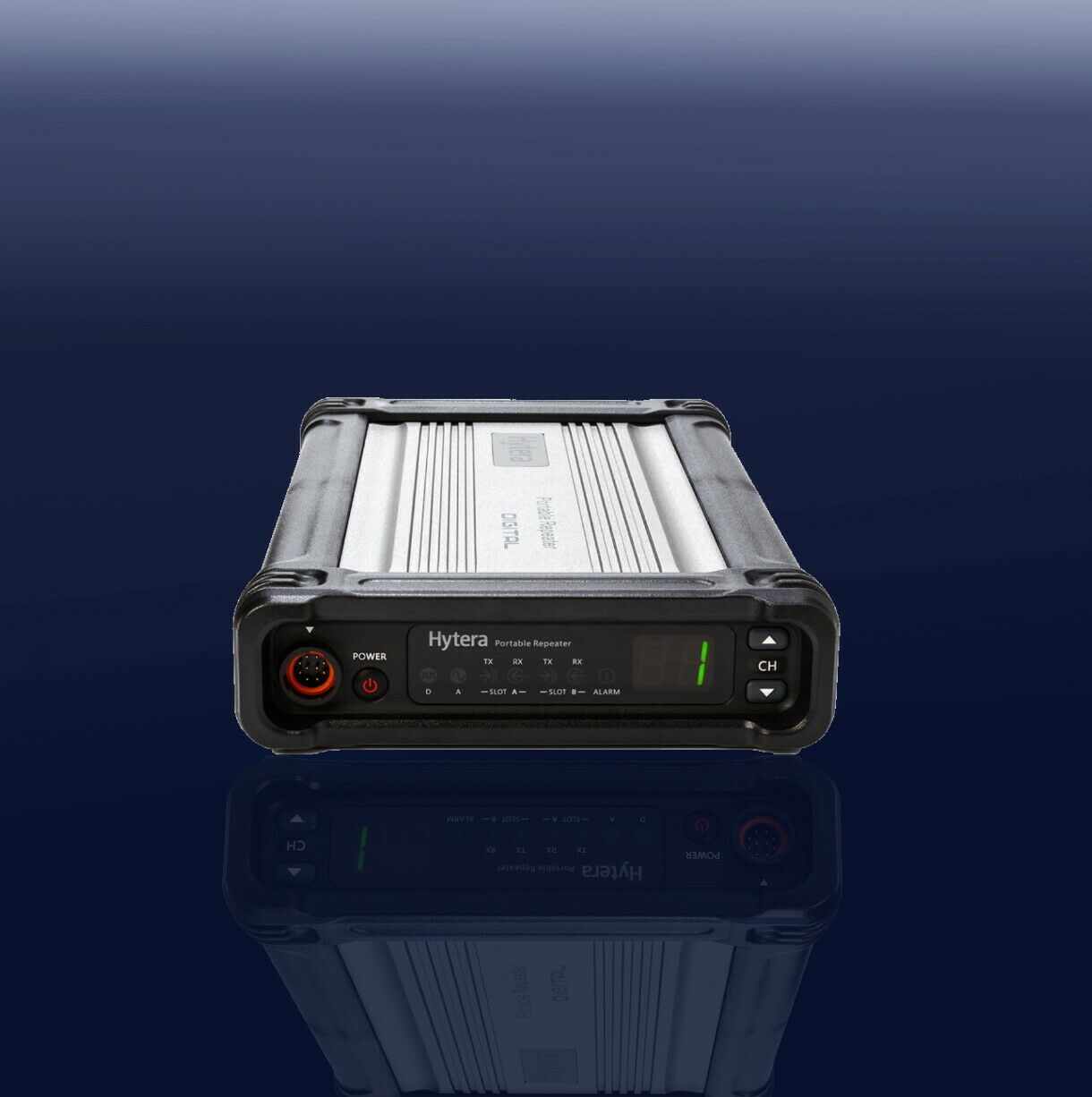 Enquire about Waterproof Radios
Thank you for submitting the enquiry form, a member of our team will be in touch shortly.