Highlights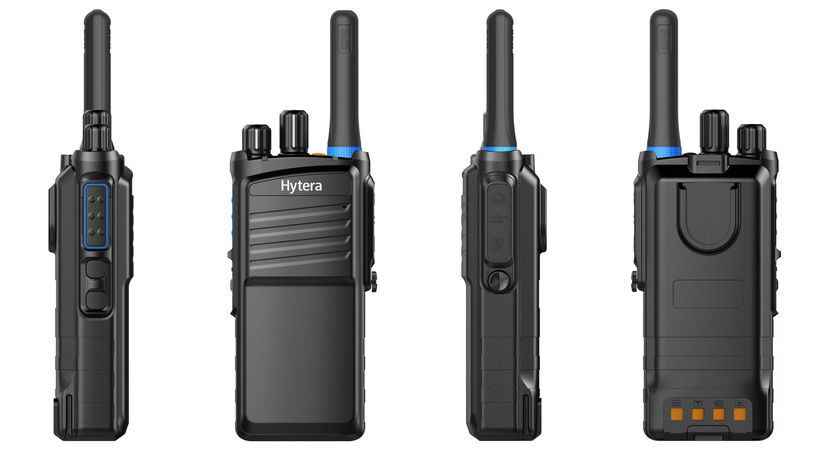 Functions
Wide Band Compatibility
The PT3 series radios come in two wide bands 320-475MHz, 806-870MHz. Utilizing wide bands in this way reduces cost in terms of stocking different frequency bands ensuring you can always support your customers regardless of what license they are granted.
Reliabiltiy
Considering harsh outdoor or industrial environment, the PT3's rugged design and exceptional battery life makes it the right radio to deal with the challenges of these severe environment. A clever sunken screen design protects the OLED display from accidental damage, with IP65, IP66, IP67 and IP68 as well as MIL-STD 810G rating the PT3 series is perfectly suited to any severe environment.
Simple and Easy Operation
The PT3 with its reduced keypad but larger keys is easier to use than others small radios, with exceptional physical feedback when pressing keys even with gloves. With its simple UI and easy operation, the PT3 series provides users less distraction during voice communication to help with operational efficiency. With its clear OLED screen ensuring visibility even in bright sunlight and it's simple menu navigation makes using the PT3 easy and intuitive.
Easy Carry
Designed for industry use, PT3 series equipped a U type slot for belt clip attachment. It's easy to compatible with all kinds of belt without loose for drop and lose risk. Or rotatable ability makes pocket clip or shoulder clip possible. The PT3 comes with the ability to support various carrying options. A "designed in" U slot for belt clips, which come in thress sizes, (the longest supplied with the radio). As well as the option for fitting a Klick Fast attachment or wrist strap.
Antenna
Charger & Power
Audio
Carrying
Cables
Battery
Related products that work with the PT310
Technical Specifications
General
Frequency Range

380-475 MHz
806-870 MHz

Dimensions (H×W×D) mm

123.5 × 55.5 × 32.5

Weight

265g ±5g(with standard battery and antenna)

Battery

3800 mAH Li-lon battery

Battery Life (TMO 5/5/90 duty cycle)

>22 hours

Operating Voltage

3.85 V
RF Performance
Channel Bandwidth

25 kHz

RF Power Output

1.8 W

RF Power Level Accuracy

±2 dB

Receiver Class

ETSI EN 392-2/396-2 Class A and Class B

RX Sensitivity(Static)

≤-116 dBm (typical -118 dBm)

RX Sensitivity(Dynamic)

≤-107 dBm (typical -109 dBm)

Audio Power Output

2 W(max: 3 W)
GPS
RX Sensitivity

-148dBm acquisition sensitivity
-162dBm tracking sensitivity

Horizontal Position Accuracy

<2.5m, CEP, 50%

Cold Start (Time to First Fix)

30s

Hot Start (Time to First Fix)

1s

Note

Conditions: Open Sky environment, -130dBm signal strength, 24H static
Environmental
Operating Temperature

-20°C to +60°C
-30°C to +70°C (performance limited)

Storage Temperature

-40°C to +85°C

Humidity

ETS 300 019-1-7 Class 7.3E
MIL-STD-810 G

Dust & Water Protection

IP65/IP66/IP67/IP68 Per IEC60529

Vibration,Drop&Shock

ETS 300 019-1-7 Class 5M3
MIL-STD-810 G
GJB150A-2009