Discover Hytera's H Series Next Generation Digital Mobile Radio and Repeater Range
Hytera understands the communication challenges of industry users in Public Safety, Energy, Transportation, Utilities, Commercial and other industry verticals. This has driven us to continue to innovate the next generation of digital radios - The H Series. The newly engineered and designed hardware platform and software architecture further improves the performance and user-interactive experience, which provides a more professional, more advanced product solution.
The Next Generation H Series DMR terminal products redefine performance and functionality, and are engineered for the professionals by professionals.
HP6 Series
The HP6 series has two models, the HP685 and HP605, and is specially designed for business-critical users. Small and light in style, the HP6 series delivers on impressive features and functions such as market-leading audio performance, extended coverage, a Lithium Polymer battery, and durability against extreme environments. It also comes with an AI-based voice enhancement technology that decreases unwanted background noise, enabling users to focus on the task or mission with increased communication effectiveness.
Battery life of over 20 hours
Clear audio in weak signal areas
IP67 rated
MIL-STD-810 G standard
Tactile PTT
Two programmable buttons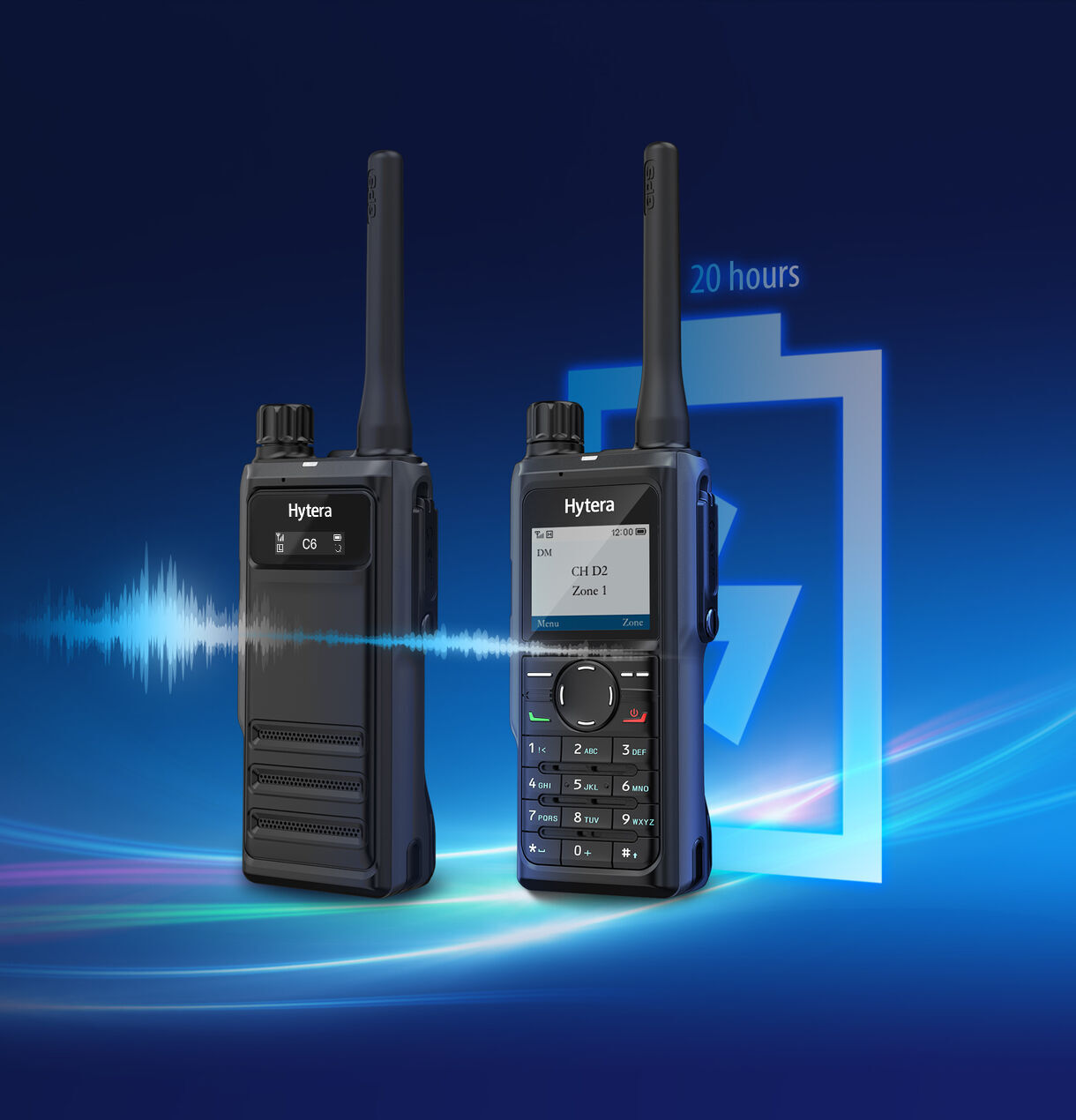 HP7 Series
The HP7 Series comprises of the HP785 and the HP705 radios. These present the future of style and functionality and advances standards in digital radios by providing even more efficient and more reliable communication with loud and clear audio, powerful battery, remarkable portability and ruggedness for ease of use across multiple environments and industries.
KEY HIGHLIGHTS
Man-down and lone worker features
Tactile PTT, two programmable buttons
IP68 rated
MIL-STD-810 G standard
AI-based noise cancellation
24-hour long battery life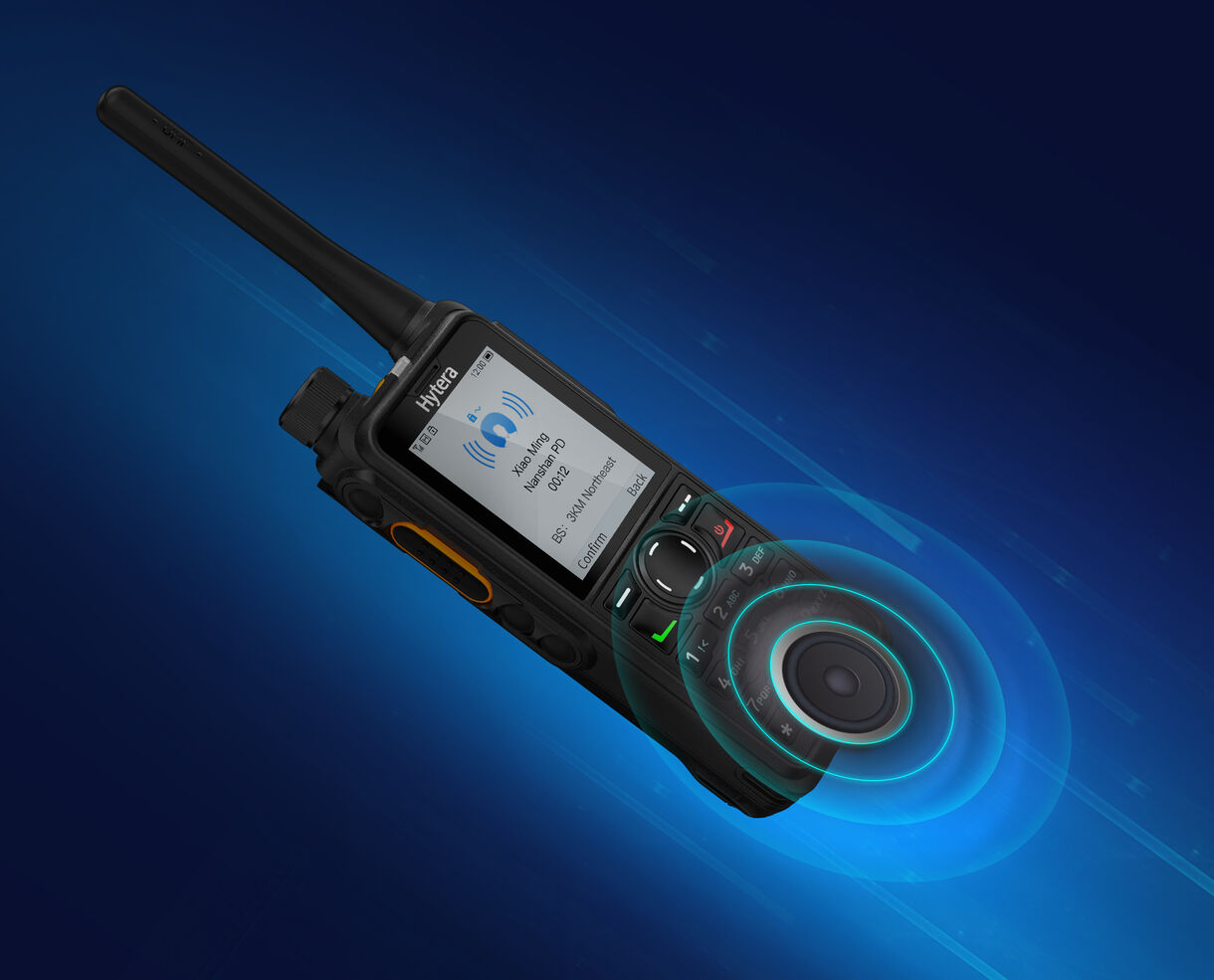 HM785 - Professional Mobile Radio
HM785 is the Next Generation of professional digital mobile radio providing greater flexibility and scalability. The HM785 supports a standard single control head and remote control head (single or dual) to suit different environments such as vehicles, motorcycles and fixed control rooms, ensuring efficient communication. It adopts a new appearance while maintaining high quality. The new UI interaction facilitates faster operation and the Al-based noise cancellation technology guarantees clearer voice in noisy environments.

6 programmable keys for customised operation
2.4-inch screen with simple UI interaction
Accessory Port and Ethernet Port
Improved case design improves heat dissipation
First ever Hytera DMR radio that can support the IP Transit Solution feature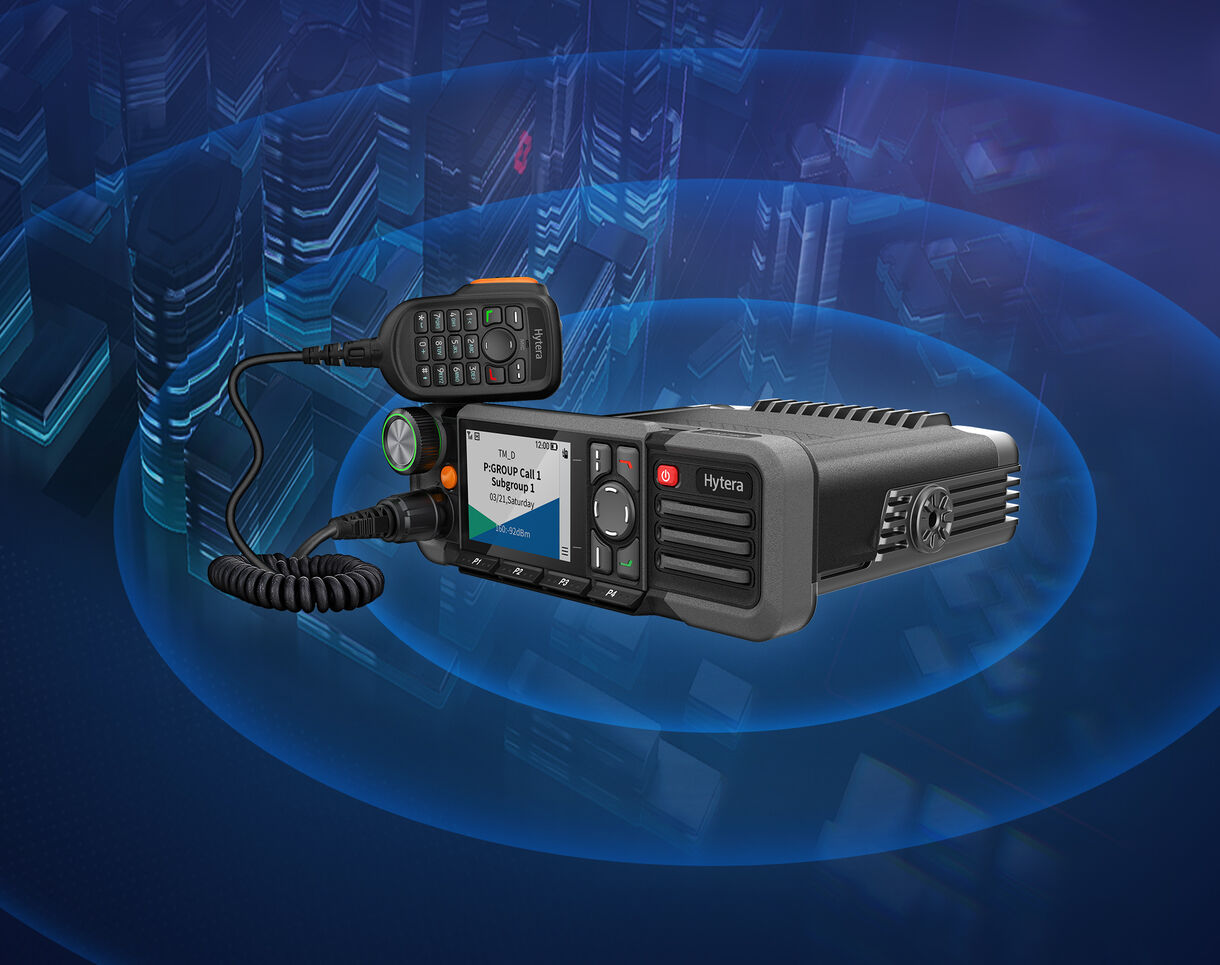 HR1065 - Powerful Digital Repeater
Based on rich industry experience, customer feedback and technological evolution, Hytera has launched the next generation of digital repeater. The HR1065 compact digital repeater is half the size of its predecessor and comes with an integrated power adapter. The enhanced version comes with an integrated telephone gateway and router inside this versatile repeater to provide an all-in-one solution.
Internal AC power supply with DC battery back-up
Ethernet port provides access to IP networks
Improved receiver sensitivity
64 channel capacity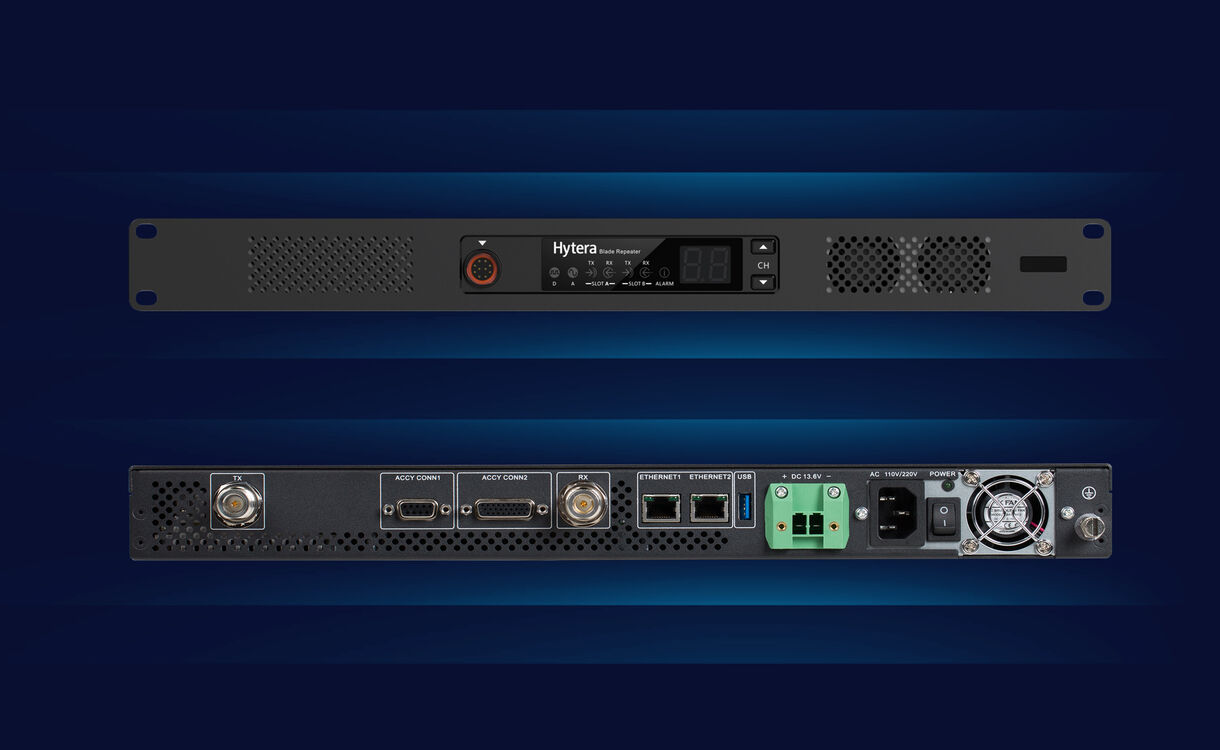 Find out how to empower your operation with the new H Series Digital Range
Contact an authorised Hytera dealer or email info@hytera-europe.com with your enquiry
Read the H Series Press release