Hytera Launches XPT Digital Trunking Technology
Hytera Communications, the world's second largest solution provider of professional mobile radio communications launched a new distributed trunking technology at the International Wireless Communications Expo (IWCE) in March. This new technology, known as XPT (Extended Pseudo Trunk) was developed exclusively by Hytera and enables two-way radio users to proficiently use limited spectrum resources to double their channel capacity without using a dedicated control channel.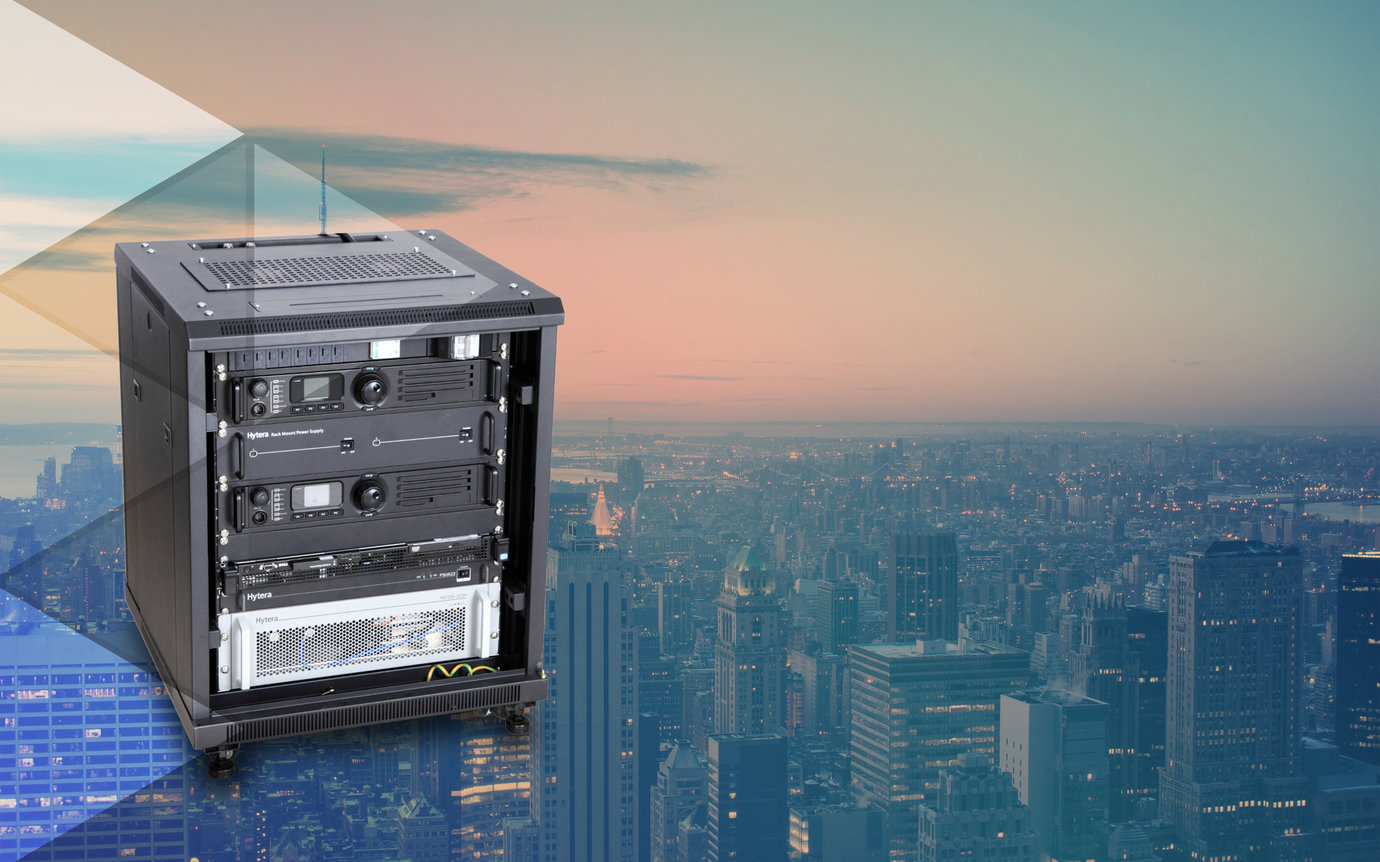 Trunked radio systems are two-way radio systems that allow for the sharing of a few radio frequency channels among a large group of users – a form of communication critical for public safety, crowd and traffic control, rescue and relief work, manufacturing and transport operations, and other communications. Centralised trunking, however, requires all activities to be coordinated via a dedicated control channel, which is difficult to obtain under the Federal Communications Commission (FCC). XPT solves this problem by using an innovative distributed digital trunking technology.
XPT enables customers to trunk without using a dedicated control channel, enabling them to double their capacity while leveraging their current spectrum resource, in ways that are simpler and much less expensive than other market options," said Dr. Ke Lu, vice president, marketing and strategy, Hytera. "Airport staff can now have more user groups to increase operation efficiency; facility managers can better coordinate with security guards and maintenance; factory managers can play back voice recordings even against a background of loud machinery; and hotel customers can use the room telephone to call housekeepers' radios directly."
Hytera XPT Digital Trunking
XPT equipment can set up eight 12.5kHz FCC channels and support 16 voice channels. Specifically within a single Hytera XPT system, the repeaters broadcast the system's status information in each frequency via a beacon signal which informs the radio of available channel resource. The radio can then switch to an available channel and slot to communicate. The result enables multiple users across various departments to quickly and easily handle critical communications and requests. There is no dedicated control channel required by a XPT system.
Benefits of XPT Digital Trunking
• No dedicated control channel. XPT employs a distributed trunking protocol which does not require a dedicated control channel, which is hard to obtain, providing greater flexibility to many end users who are now able to build a trunking system in a shared channel environment.
• Higher capacity. A single XPT system can support up to eight repeaters at one site and provide up to 16 traffic channels, supporting up to 1,200 users. Each traffic channel can be customised to transmit voice or data.
• Easy migration from DMR Tier 2 Conventional to XPT digital trunking. XPT can be enabled by upgrading the firmware version of current conventional Hytera digital radios and RD98xS' series repeaters. XPT also supports the digital functions of conventional systems, providing key digital mobile radio (DMR) benefits yet using entry level digital repeater configuration.
• Extremely cost effective. XPT is a simple solution that enables customers to migrate many aged analog Logic Trunked Radio (LTR) systems to digital, leveraging their existing infrastructure without significant capital investment. The solution is easily installed, maintained and operated, and is more cost-effective than other market options.
About Hytera Communications
Hytera Communications Co., Ltd. is a world leading solution provider of professional mobile radio communications. It offers complete and customised communication solutions to government, public security, utility, transportation, enterprise and businesses. Founded in 1993 in Shenzhen, China, Hytera is a key player in the PMR (Professional Mobile Radio) communication industry with a large customer base in more than 80 countries and regions across the world.
Product Information
For more information, visit our dedicated XPT Digital trunking product page.