​Micro Manufacturing Marvels - Two-way Radio Technology
Remember how bulky and heavy the first cell phones were? And how the very first 'walkie talkies' were anything but light or easily transportable?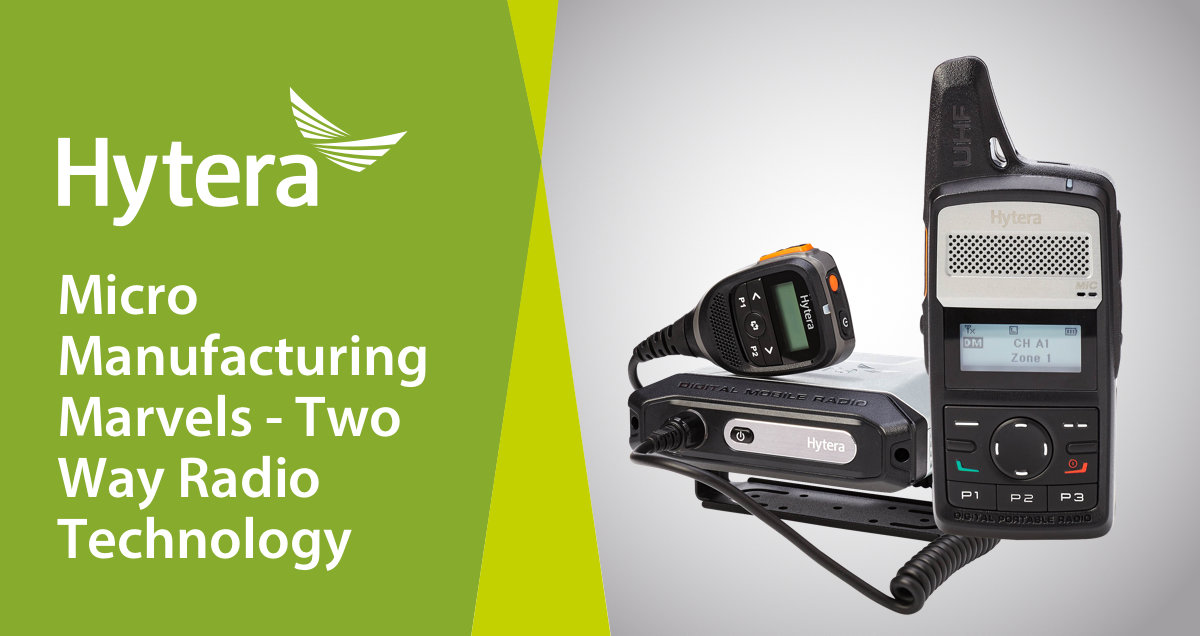 Early walkie-talkies typically weighed in at around 15 pounds – pretty demanding for your average user, not particularly mobile.
The good news is that today's handheld devices have become progressively lighter and smaller, and typically are packed with features that are designed to boost functionality and usability.
The reason is microelectronics, a subfield of electronics that relates to the manufacture of very small electronic components – transistors, capacitors, inductors, resistors, diodes, insulators and conductors.
As manufacturing techniques improve, the amount of processing power in a single integrated circuit increases. This allows a greater level of functionality to be included while keeping power consumption to a minimum.

What does this mean? Higher performance, low-power consumption products can be manufactured.
Breaking new boundaries
At Hytera, we invest significant resources into our Research and Development (R&D) capabilities, re-investing 15% of revenues back in our innovation cycle.
We both design and manufacture our products, which is important. Because it means that we're able to incorporate our own cutting edge technologies and components into everything we produce inside our state-of-the-art automated manufacturing facility.
Our goal is to constantly evolve our two-way radios, so that they are lighter, more powerful, more ergonomic and even smarter.
But that's not all. We're committed to exploiting nano technologies to create microprocessors that are increasingly powerful – and which require less and less input to perform. That's important, because it means we're able to deliver increasing amounts of functionality in our products without impacting battery life.
This approach has enabled us to pack an increasing number of additional functions and advanced capabilities into our two-way radios without impacting performance.
To discover more about the manufacturing marvels contained in Hytera handsets, contact an Authorised Hytera dealer.