The essential features of a security radio
In the Security industry, reliable communication is a must. Robust communication can help prevent theft and security breaches, safeguarding both merchandise and property. It also facilitates protection of the public, staff and the security team themselves. The right two way radio system enables security teams to stay in contact, whatever the industry or the particular challenge. We take a look at the essential features of a security radio.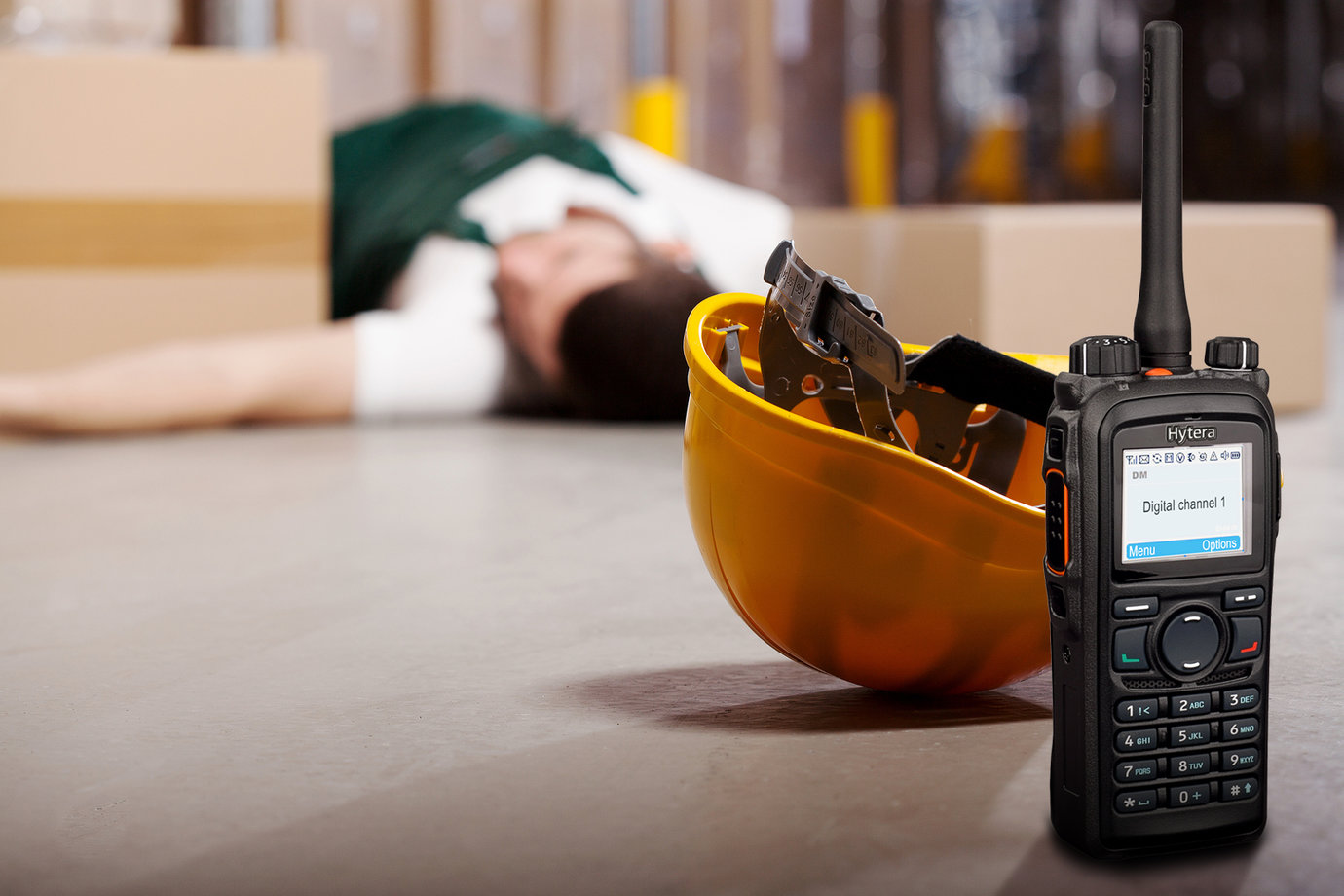 Long Battery Life
Down-time presents a serious risk in the security industry. When incidents occur, fast reaction times are key and depleted batteries can severely reduce a team's effectiveness.
Battery life is often an issue for security teams, particularly due to long shift patterns . Lithium-ion rechargeable batteries are a viable alternative offering increased talk time per charge. They allow handsets to be used continuously for up to 14 hours, easily outlasting a full shift.
To find out how Hytera handsets with lithium-ion batteries helped improve communications at Down House, view our recent case study.
Safety and Durability
Security radios must be durable enough to cope with a wide range of working environments.
Large-scale industry can present a challenging environment for security teams. Handsets can easily be damaged, cutting out vital comms between team members.
Handsets need be tough enough to withstand large impacts, and protected against dust and water damage. In environments where hazardous materials or substances are used, safety is also key. Radios will need to be explosion-proof, safe and reliable.
Lone Worker and Personal Calling
A security team can often face the unexpected and sometimes extra features are required to keep team members safe. Two way radio features such as lone worker and personal calling, can help safeguard the team and keep members in contact.
On occasion, a manager or team member may need another user directly. Personal calling allows users to make a direct call to communicate key information or concerns, which may not need to be received by all team members.
In lone worker mode, an alarm can be set to trigger in certain circumstances, such as inactivity after a set time, pressing the panic button or a lack of motion. This offers security guards vital protection, particularly in remote areas.
To discover more about Hytera radios for security, view our case studies or browse our range of DMR handsets. Alternatively, contact one of our experts to discuss your individual requirements.