Hytera PoC devices help retailers overcome Christmas logistical challenges
Online retailing services are expected to face record demand this Christmas due to lockdown restrictions in some UK regions especially.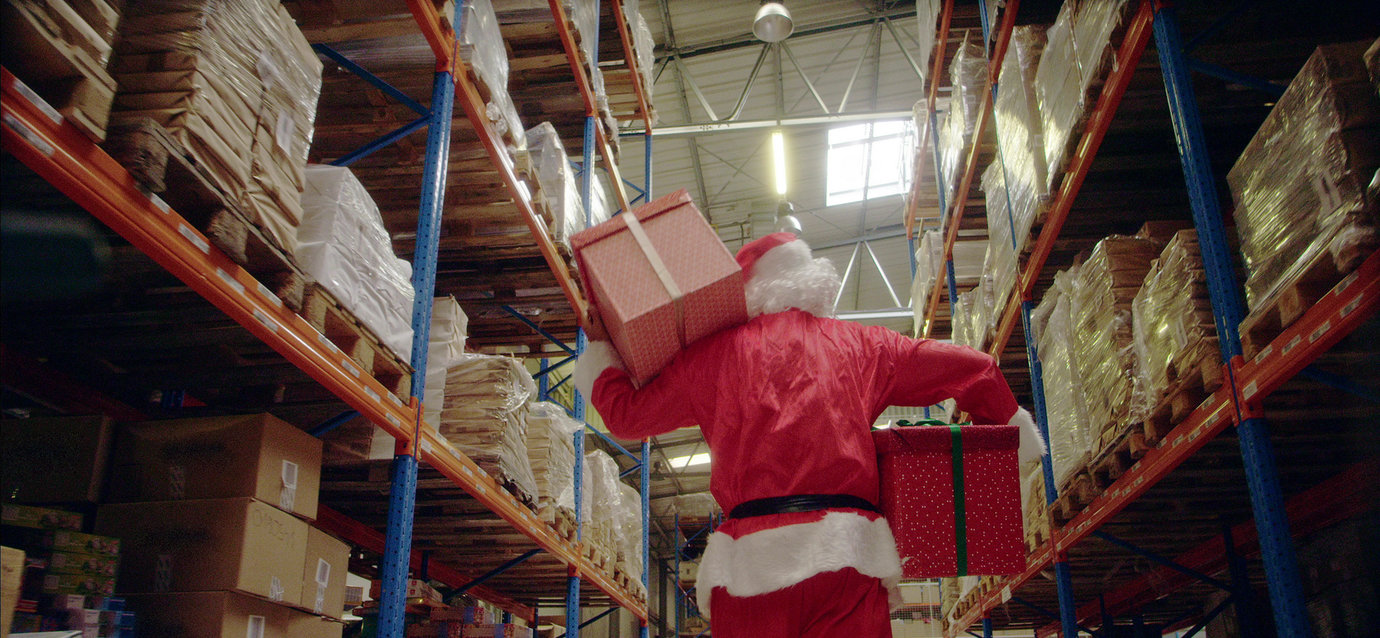 This is putting huge pressure on e-commerce retailers, fulfilment centres and distribution hubs all along the supply chain and, of course, also on the road delivery transportation sector. The whole online retail supply chain has to somehow increase operational effectiveness if it is to fulfil customer orders on time.
Event online giant Amazon has warned that delivery services may get stretched. Retailers are therefore trying to encourage customers not to wait until the last minute, however, shopping early for fresh food orders will not work due to the perishability of the goods. This means deliveries would have to be orchestrated a few days before Christmas.
Many of the big retailers have already taken steps throughout the year to meet the rising demand for online orders. They have increased storage space where possible, added more pickers and packers in fulfilment centres and distribution hubs, hired more delivery drivers, or entered into contracts with third party couriers such as Deliveroo and Uber Eats.
But there is a finite limit to warehouse storage capacity and working hours for fulfilment centres and delivery drivers can only be extended so far. Bottlenecks are still likely to build up, particularly at distribution hubs.
The likes of Asda, Morrisons, Sainsbury's and Tesco have tried to smooth out some of these potential bottlenecks by introducing more home delivery slots and asking customers to book them earlier.
The big supermarkets also introduced click & collect across their stores earlier this year, which takes some of the pressure off home delivery services. However, it does mean hiring more people in store to do the picking and packing and the number of click & collect slots is also finite.
Given these capacity limitations, retailers need to do more with what they have. That means better organisational planning, better communication within stores and fulfilment centres, and better scheduling and optimised delivery routes for drivers to help boost efficiency and productivity all along the supply chain.
None of this can happen without good communications and Hytera radios provide an extremely efficient and reliable way of keeping in touch with groups of people at the same time. Hytera Push-to-Talk over Cellular (PoC) devices are ideal for the retail sector as they combine instant two-way radio push-to-talk (PTT) technology with wide area 2G, 3G, 4G and WLAN public networks. No infrastructure is required and there is no hassle with monthly contracts as with mobile phones.
PoC radios enable managers and supervisors to communicate with groups of employees simultaneously. Personnel working in stores, warehouses and distribution centres can use the radios not only to communicate, but also to work effectively while still maintaining social distancing.
The PDC550 is the perfect device for retail stores, fulfilment centres and warehouses, as it is both a rugged 4GT PTT radio and a smartphone. Retailers and distribution firms can install workflow management, pick and pack, and fleet management apps onto the device to boost efficiency and productivity.
The PNC380 rugged device is highly suitable for delivery drivers, as it provides a PTT 4G service in the depot and access to wide area cellular networks out on the road. The integrated GPS enables supervisors to locate and track drivers to provide real-time awareness of vehicle location and delivery status. A mobile Sim card in the device also allows drivers to keep the customer updated on the progress of their order.