Hytera solutions keep firemen safer and better connected
Firemen operate in harsh and dangerous conditions, so their safety is of paramount concern. Fire crews depend on instant communications to coordinate their activities on the fireground and to provide a vital lifeline if they need to call for help. It is essential that they can rely on their radios, so they need to be durable, rugged, lightweight and waterproof to cope with high temperatures, as well as dusty, dirty and wet conditions.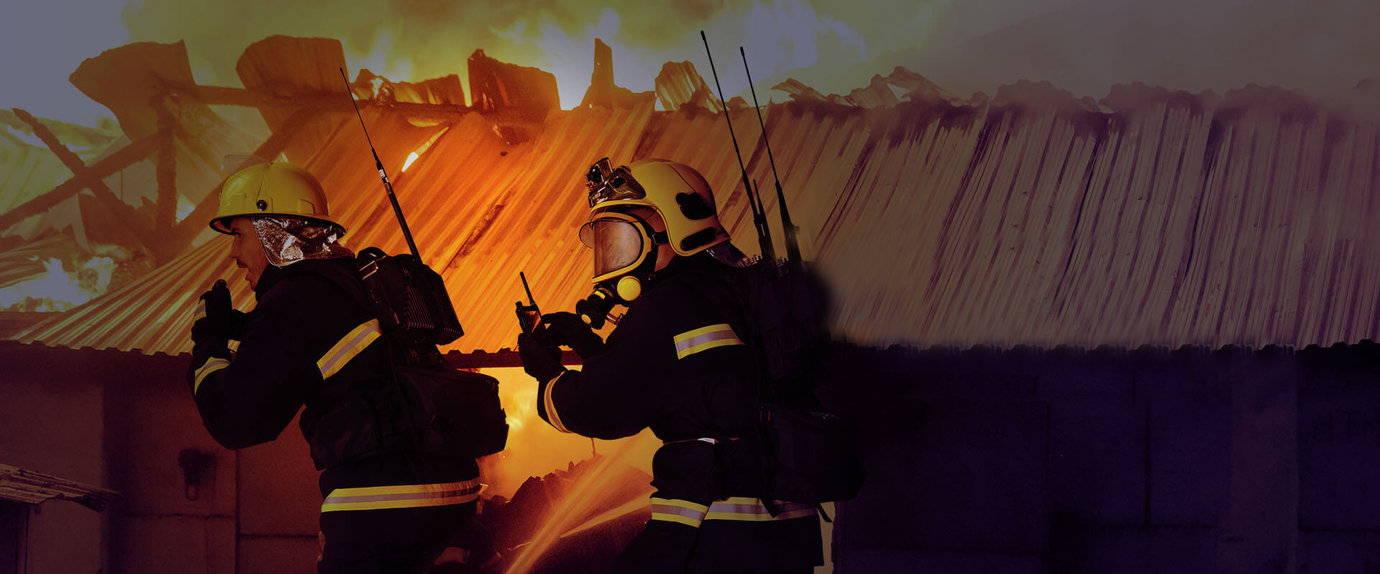 Hytera Digital Mobile Radios (DMR) meet these requirements, as well as providing clear, loud audio in noisy environments thanks to noise cancelling technology. They also have a long battery life. The radios are simple and easy to use even when wearing gloves or breathing apparatus, so firemen do not have to struggle to operate their radio in the confusion and poor visibility of a fire.
Hytera radios support multiple safety features including GPS-based location, Man Down, Lone Worker and Emergency Button alerts. Hytera also offers outstanding 'intrinsically safe' ATEX certified radios for use in potentially explosive environments.
Safety and situational awareness can be further enhanced by deploying Hytera's VM780 integrated body worn video and remote speaker microphone, which allows real-time video to be streamed to the fireground commander or dispatchers in the control centre.
Firemen adopt simplex, direct mode communications at the incident scene, but maintaining coverage inside large structures, high-rise buildings, basements and tunnels can be tricky. Hytera's man-portable E-pack 100 digital wireless ad hoc repeater solves the problem by creating a fast-deployable dynamic, self-configuring mesh network. Firemen can stay connected inside buildings or in rural environments where there is poor coverage.
Hytera's reliable solutions keep firemen better connected, safer and more efficient. This enables them to save more lives and reduce damage to property and the wider environment in the event of fire, flooding or other disasters.
Engineered for maximum safety on the fireground