Hytera provides reliable critical communication for Hajj 2016
September 10th to 15th, 2016 (1437 AH in Islamic Calendar), Kingdom of Saudi Arabia, 1.8 million Muslims gathered in the holy city of Mecca to perform the Hajj. Hytera together with its partner provided reliable critical communication equipment and services for the holy event for the 4th consecutive year.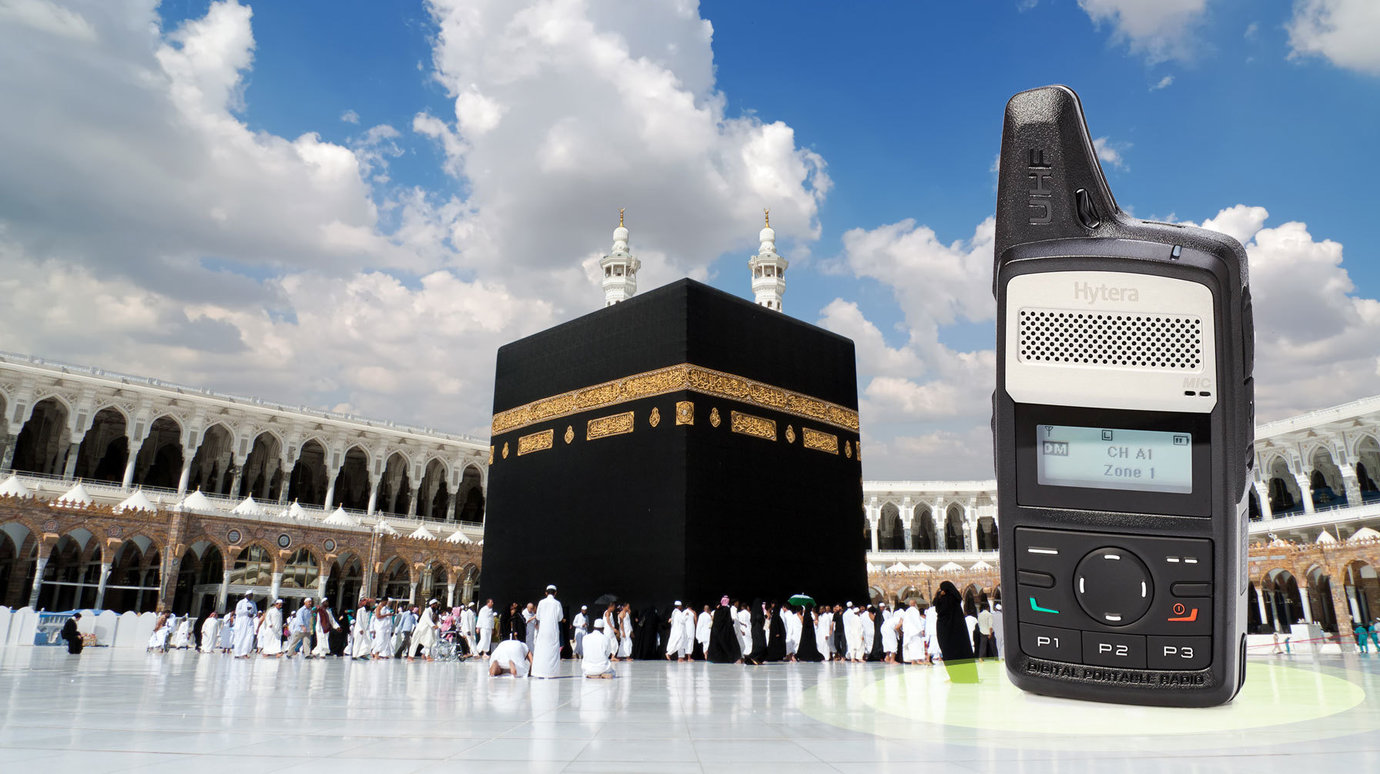 Hajj is one of the five pillars of Islam, and the largest mass gathering in the world. Every Muslim who is physically and financially able must perform this pilgrimage at least once in their lifetime. Every Dhu'l-Hijjah (last month of the Islamic calendar year), millions of Muslim all around the world gathered in Mecca (the birthplace of Islam) to perform the mandatory religious duty and to renew and refresh themselves.
To ensure the Hajj in good organisation and secure the safety for all pilgrims, a reliable critical communication network and equipment are required. After strict evaluation and rigid test, Ministry of Hajj and Umrah (which was set up under royal decree) finally selected Hytera DMR solution to replace its legacy analogue system in 2012.
The DMR solution offered by Hytera includes digital handheld radios, mobile radios, fixed station, repeaters and Smart Dispatch system. The TDMA technology applied on Hytera radios doubles the frequency efficiency. In addition, it provides a number of functional features like crystal clear voice, message (support Arabic), durable battery. The Smart Dispatch system enables visualised dispatching with GPS/AVL function for high-performance command and control — the management knows exactly where the service personals are and can dispatch them according to the ever-changing situation while voice recording can be used for truth recovery. The military-standard handled radios are water and dust proof, proved to be very reliable in the dusty and extreme hot weather in Mecca.
"The Hytera radios are very good, and Hytera partner's service is professional. We are happy and looking forward to cooperating with them for many years to come." says Mr. Ali, Ministry of Hajj and Umrah.