Highlights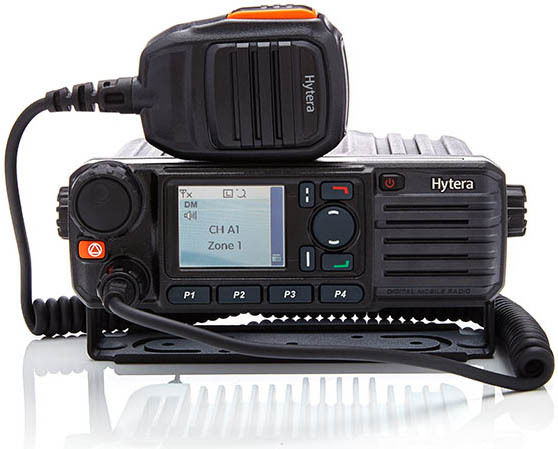 User Friendly
Coloured display, large keyboard and seven ergonomic programmable keys to facilitate efficient and effective communications in various working conditions.
Analogue or Digital
It is possible to configure both analogue and digital channels. This enables the user to utilise mix mode scan and switch between the two, making it simpler to migrate to digital.
Packed with Functionality
Besides the traditional communication features, the MD785i offers numerous digital functions, including text messages, GPS (optional), roaming and safety features such as lone worker alert and emergency call.
Reliable and Durable
MD785i complies with MIL-STD-810 C/D/E/F/G and IP54 standards, ensuring outstanding performance in various working conditions.
Secure Communication
MD785i supports both basic and advanced encryption technology. This provides a high level of security protection for voice and data communications.
Functions
Full Duplex (optional)
Enables users to make simultaneous calls to other DMR trunking radios (MD785i and PD985) as well as Public Switched Telephone Network phones and mobile phones that can be reached via the DMR infrastructure.
Single Frequency Repeater (optional)
When SFR is enabled, MD785i uses one slot to receive voice and data, and forwards them on another slot, extending the communication range in DMO mode
Telemetry
Allows the monitoring and control of external devices via the radio.
Priority Interrupt
Send a priority transmission to interrupt other calls, ideal for important, critical messages.
Pseudo Trunking
Using pseudo-trunking, a Hytera patented technology, slots can be shared to improve capacity usage with transmissions either direct to device or to a repeater.
XPT
Hytera XPT (Extended Pseudo Trunking) enables you to use limited spectrum resources more efficiently, dynamically assigning channel resource without needing a dedicated control channel.
Intelligent Audio
Combining noise cancelling technology to remove nusiance noise from the transmission, delivering clear communications.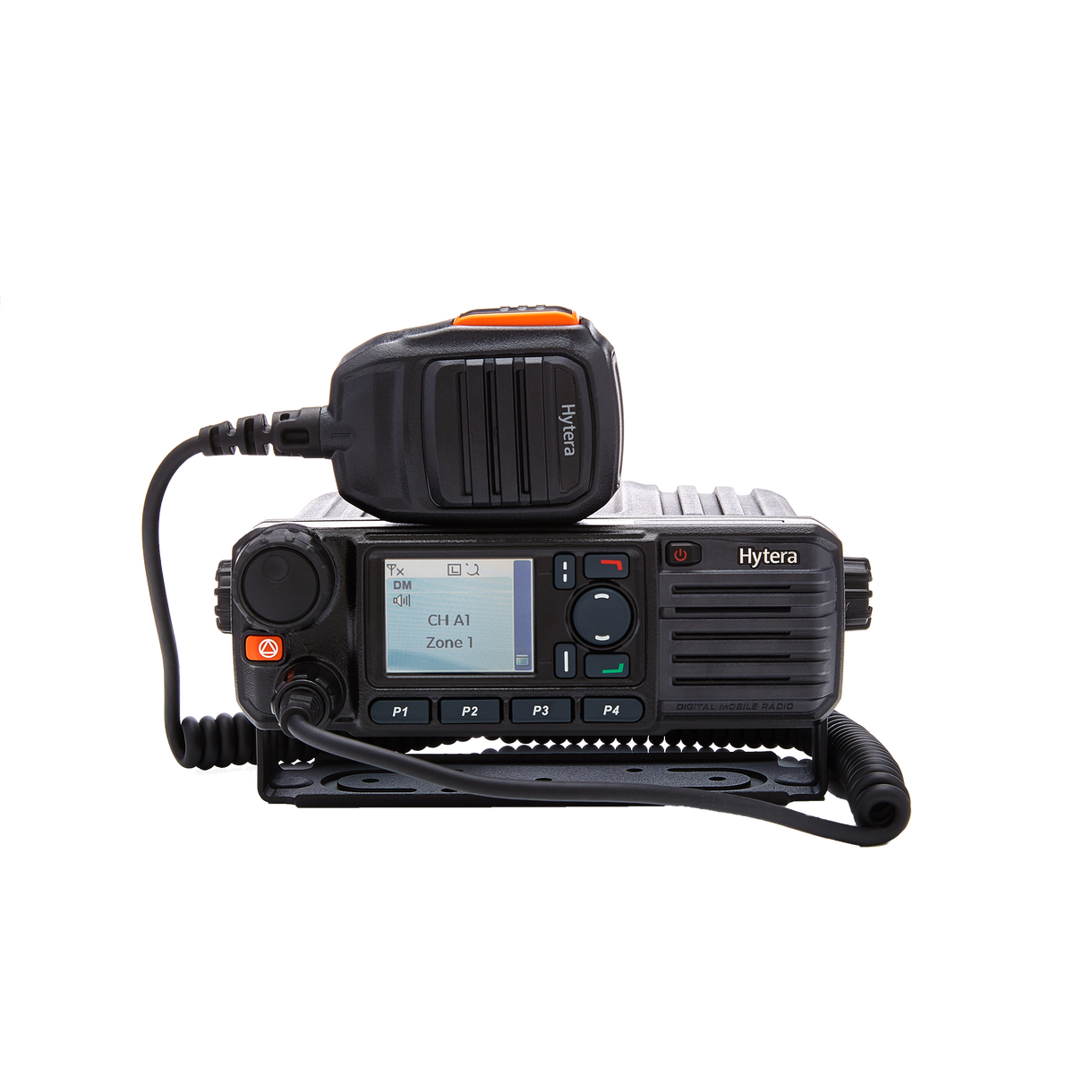 Lone Worker
The Lone Worker feature uses a timer in the radio to measure inactivity. If the timer expires, a warning is issued, and if there is no response to that, the alarm is triggered.
Emergency Mode
Raise an alarm with top priority to a base station or to other radios with the pre-programmed emergency mode, identifying the ID of the person issuing the alarm.
Antenna
Audio
Charger & Power
Cables
Mounting
Other
Related products that work with the MD785i
Technical Specifications
General
Frequency Range

VHF: 136-174MHz UHF1: 400-470MHz UHF3: 350-400MHz

Channel Capacity

1024 (64 zones with 256 channels per zone)

Digital Protocol

ETSI-TS102 361-1,2 & 3

Dimensions(W×H×D)

60 x 174 x 200(mm)

Weight

1.7Kg

Display

2.0'' 4 rows

Programmable Buttons

7
Environmental Specifications
Dust & Water Intrusion

IP54 Standard
Features
RRS

YES

GPS

(G) version only (via separate antenna)

Option Board

YES

Intrinsically Safe Option

NO

Bluetooth Audio

Optional (external adaptor)

Data Services via Bluetooth

N/A

Stun / Unstun

YES

Remote Monitor

YES

IP Site Connect

YES

Roaming

YES

5 Tone Signalling

YES

2 Tone Signalling

YES

HDC1200 Signalling

YES

DTMF (Phone Patch)

YES

VOX

YES

Emergency Mode

YES

Lone Worker

YES

Vibration

NO

Mandown

NO

Digital Encryption

Basic encryption as standard (10, 32 & 64 character keys). 40 bit Enhanced Encryption as Standard (R7.5 firmware)Advanced encryption (Hytera or DMRA 128 bits and 256bits AES) available via chargeable licence file.

Multiple Key Encryption Decode

YES

Multilanguage Menu

YES

Power on & off user logo programming

YES

Voice Interrupt

Yes (TX Interrupt for voice call, emergency call, remote dekey, text message.)

No of Contacts (Conventional)

Digital 1024 Analogue 2-Tone 32 Analogue HDC1200 200 Analogue 5-Tone 255

No of Contacts (Trunking)

Private Contacts 512 Group Contacts 1024

Text Messaging

256 characters (requires keypad microphone for free text)

Quick Text Messages

Up to 25 pre-programmed via CPS

MPT1327 / 1343 Trunking

Yes via free of charge licence key

Tier 3 Trunking

Available via chargeable licence file

Over-the-Air Programming

Yes via smartdispatch 4.0

Analogue Only Version

Not Available

Mixed Mode Operation

Yes

Full Duplex Calls

Optional

Single Frequency Repeater

Optional