Hytera professional communication solutions help the hospitality sector get back on its feet
Ensuring hospitality operations and teams are radio-ready to re-open.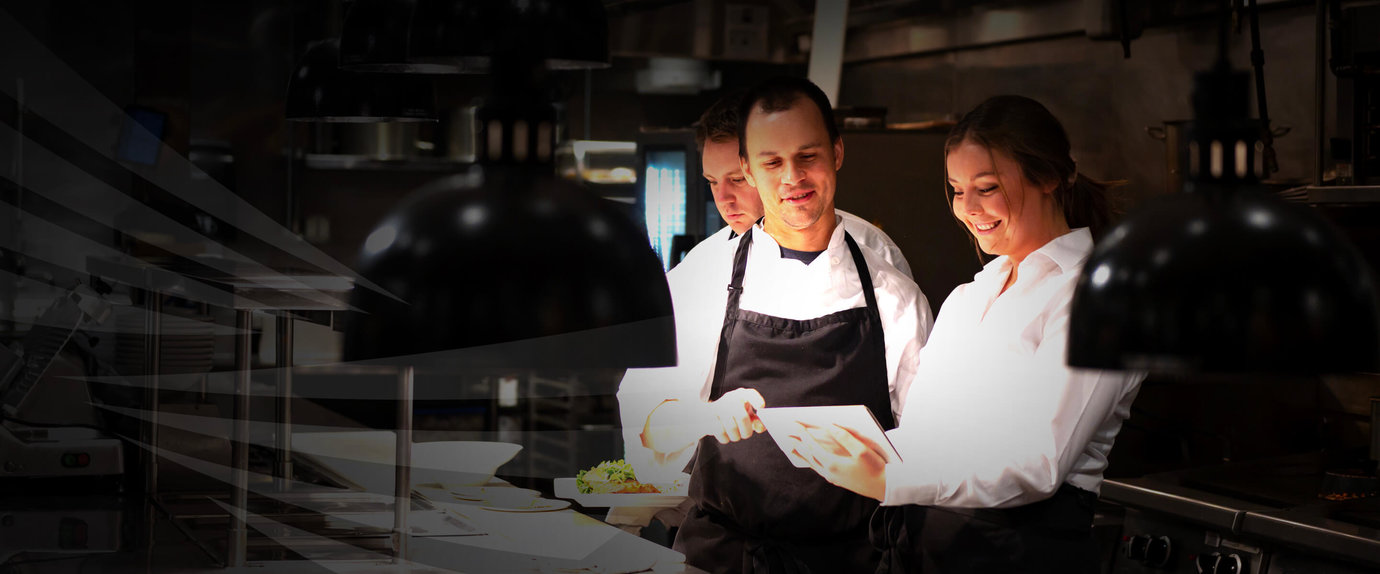 The hospitality industry is a major contributor to national and local economies. It includes holiday resorts, hotels, casinos, clubs, restaurants and bars. The sector encompasses a wide array of businesses, which can come in many different sizes, locations and types of venue. Similarly, the events industry comprises of anything from weddings, business meetings, conferences and VIP visits, to major music festivals, political rallies, and sporting occasions.
Prior to the COVID-19 pandemic, EU Eurostat figures report that the hospitality industry represents close to 5% of the EU GDP. Together with tourism, it is the third largest socio-economic activity in the EU. Hospitality employs 80% of the total EU tourism workforce and is composed of two million enterprises, with about 200,000 hotels and 1 million restaurants and nearly 12 million employees.
What both the hospitality and events sectors have in common is the need for reliable two-way radio systems to ensure that the venue or event runs smoothly and safely and that guests and attendees receive high quality customer service with the minimum amount of inconvenience.
Both sectors have been particularly hard hit by the COVID-19 pandemic, but as venues open up around Europe, two-way radios provide the perfect social distancing solution to enable staff to stay in constant contact with each other while keeping safe.
Two-way radios and body worn cameras help staff run smooth operations, manage customers and enforce social distancing rules when people are queuing to enter venues and the like. Efficient and safely run venues will help to restore confidence among the general public and encourage them to make use of hospitality amenities and attend events once again. In turn, this will help the industry get back on its feet and enable businesses to return to economic viability once again.

In the highly competitive hotel business venues differentiate themselves through the quality of the service they provide. Bad service means guests will not return or recommend the hotel to others, which will have a direct financial impact. Good service in any type of hospitality venue means being able to anticipate and to respond quickly and efficiently to the needs of customers at any time of day or night.
Desk phones, mobile phones, laptops and pagers are too slow and unreliable, but a dedicated two-way radio network tailored to the exact needs of the venue eliminates coverage 'not spots' to ensure reliable, always available, site-wide communications. If the venue expands, two-way radio networks can be easily scaled up to meet additional coverage and capacity demands.
Portable two-way radios enable staff to communicate easily with each other in real time to better carry out their day-to-day duties, resolve issues and coordinate services on behalf of their guests. Instant push-to-talk radio communications also enable staff to react quickly and work more efficiently together to deal with any security problems or emergency situations to ensure the safety of their customers.
Another great advantage of two-way radios is the ability to divide departments into separate call groups each with their own radio channel. This makes it much easier to contact the relevant department including front of house, housekeeping, maintenance, kitchen, restaurant, laundry, security, shops and car parks.
Hospitality, particularly hotels, carry a lot of inventory and stock turnover, so housekeeping can be quickly alerted if a customer wants fresh towels or a room needs cleaning and staff can instantly radio or message back to report that the job is completed.
Radios support workflow management software, status messaging and job ticketing systems and can be connected to alarms for a faster response. They can also be used by security guards to 'sign in' using RFID tags or indoor Bluetooth location beacons when patrolling the premises.
Hytera's wide range of Digital Mobile Radios (DMR) and Push-to-Talk over Cellular (PoC) devices ensure there is a radio to suit every type and size of venue and job role. Small hospitality venues can use highly affordable licence free radios. Small to medium-sized venues can deploy a Hytera DMR Tier II conventional system. Larger venues may choose to implement a Hytera DMR XPT (Extended Pseudo Trunking) or DMR Tier III multi-site digital trunking solution.
Hytera radios have a long battery life, which means they will last a full shift and they are highly robust and durable. Slim, compact radios such as the X1p are popular in hospitality due to their small size and light weight. Front of house and security can use them with discrete wireless earpieces, so they can communicate quietly without disturbing guests and still maintain a professional appearance.
Hytera two-way radio solutions and systems ensure that the hospitality and events industry can confidently operate safely and efficiently even if fewer staff are employed due to social distancing restrictions. If staff feel safe and supported, they will be able to provide the polite, welcoming quality of service that will entice customers to come back. This will instil confidence in the general public and help to accelerate this industry back to success.