Two-way radios drive smoother and safer operations in the automotive manufacturing sector
The EU is among the world's biggest producers of motor vehicles and the automotive industry is a major contributor to the EU's prosperity.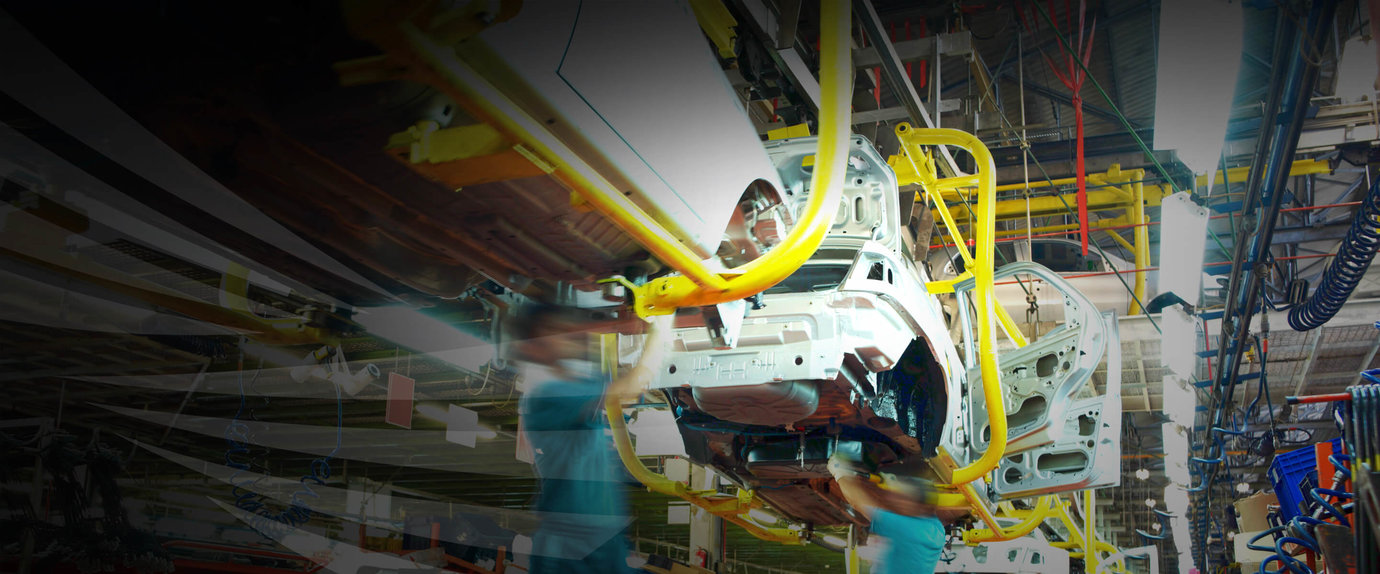 The automotive sector provides direct and indirect jobs to 13.8 million Europeans, representing 6.1% of total EU employment, according to the European Commission. Around 2.6 million people work in direct manufacturing of motor vehicles, representing 8.5% of EU employment in manufacturing, while the turnover generated by the automotive industry represents over 7% of EU GDP.
Automotive is a highly competitive industry, so maximizing efficiency and minimising downtime on production lines is vital. The industry utilises a high degree of automation, lean manufacturing processes and just-in-time delivery of materials to maintain a competitive edge. This takes careful planning and coordination, which can only be enabled through reliable communications.
Wide area coverage
Two-way radios are the perfect solution for this environment, as they provide instant, tough, durable and reliable push-to-talk (PTT) communications. Vehicle production plants are large, complex operations with machinery and operatives spread out over a. Coverage can be tailored to the specific topology of the plant and RF not-spots eliminated through careful design. This ensures essential information is delivered to the right people at the right time.
Improved operational efficiency, team collaboration and worker productivity
Radios help to boost operational efficiency and worker productivity by supporting better collaboration between teams. They enable a fast response to any accident or malfunction affecting the production line. Stalled production costs money, so supervisors, engineers, and assembly workers further down the line need to know immediately if there is a problem. Group calling enables vital messages to be sent to large numbers of people simultaneously, which saves time and minimises risks.
Radios deliver louder audio than smartphones and come with noise-cancelling technology, so messages and alerts can be heard above the noise of the factory floor. Wireless and wired headsets enable workers to stay in continuous communication while keeping their hands free. Keypad radios with display screens support text messaging, status messaging and job ticketing for more efficient scheduling.
Worker Safety
Two-way radios also double-up as personal safety devices. They are equipped with an emergency 'panic' button and automated Man Down and Lone Workers monitoring features. A Man Down alarm is triggered if the user falls down and the radio tilts beyond a specified angle.
A Lone Worker alarm is activated if the user fails to respond to a request within a predetermined time. Built-in GPS location technology allows supervisors to monitor and track staff, helping to keep them safer and ensure a faster, more targeted response if anyone has an accident or faces some kind of threat. These safety features are especially useful for lone workers and operatives working in remote locations within the plant.
Intrinsically safe ATEX certified two-way radios allow safe communications in potentially explosive atmospheres. Fire alarm systems and other public warning alerts can also be integrated into radios to provide a faster, more targeted response to any incident. Two-way radios help the automotive industry increase efficiency, safety and to maintain that all important competitive edge.
To learn more about our Two-way Radio offering, please contact your nearest Hytera approved dealer.