Hytera launches a new generation of enhanced licence-free radios
The new radios are compact, reliable and easy to use for smaller businesses that do not need a larger radio system requiring a licence in order to operate.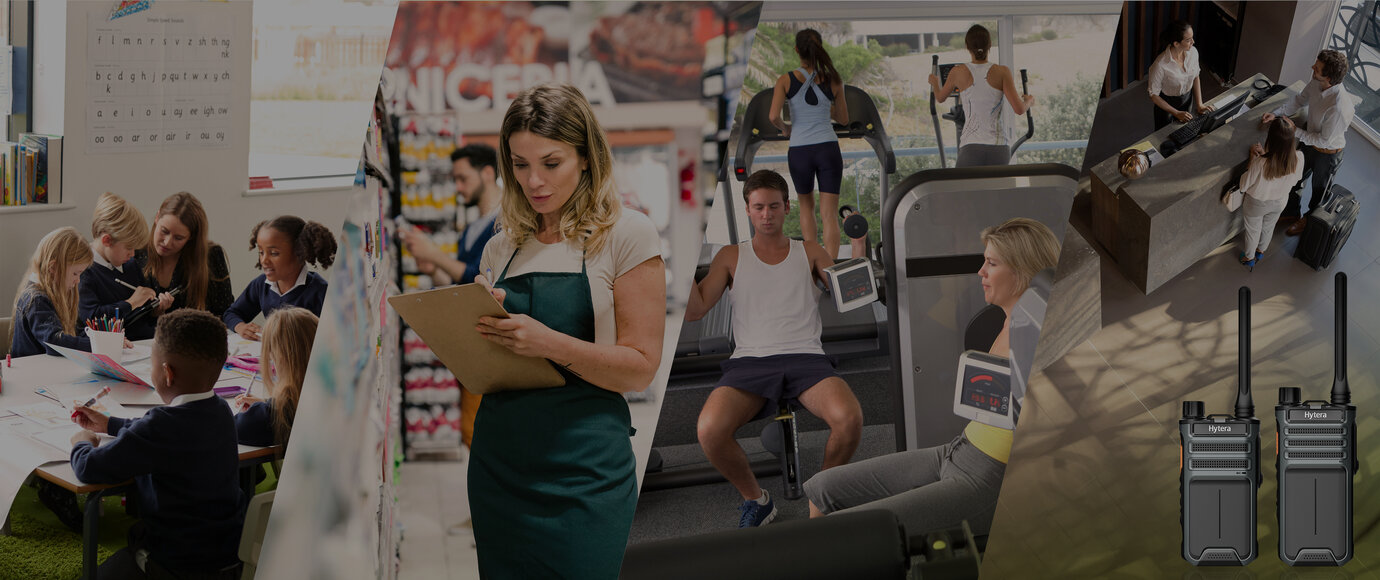 Hytera is pleased to announce the release of two new licence-free radios. The AP515LF and BP515LF radios are robust, compact, light, reliable and easy to operate. These plug-and-play devices are designed to be used straight out of the box, making them the perfect communication tool for people unfamiliar with two-way radios.
The AP515LF is a licence-free analogue business radio, which will suit smaller organisations with relatively few staff operating in and around a single site. Like all two-way radios it provides instant communications from one to many people. The AP515LF features a 3W speaker capable of delivering loud and clear audio even in noisy environments.
The radio is able to provide clear audio thanks to advanced noise cancellation technology, which eliminates unwanted background noise, reduces distortion, and suppresses howling caused by other nearby devices. This enables vital communications to get through to the right people at the right time, so radio users can hear and be heard wherever they are located.
A great advantage of the AP515LF is the incredibly long 25-hour battery life. This means the radio will easily last even extended work shifts, so operations are not compromised by the battery running out. It is also very easy to charge thanks to the 10W USB Type C Charge plug, which allows users to charge the radio via a power bank anywhere. The radio can be fully charged in just 1.8 hours, while just one hours' worth of charge will provide eight hours of talk time.
The AP515LF supports 32 channels and offers a range of features to aid productivity and efficiency including voice notification, which confirms when you have programmed a button or changed the channel. The radio offers an extended range due to its high-efficiency antenna, which provides better signal penetration and radio operation in weak signal areas.
The AP515LF is a highly cost effective, lightweight, versatile device that allows you to do more, while carrying less, so you can stay connected and are more productive.
The BP515LF is a DMR (Digital Mobile Radio) licence-free PMR446 two-way radio. It supports both digital and analogue modes and is also compatible with other PMR446 analogue and DMR Tier I radios, so it can operate in a mixed fleet of radio types.
It will suit up to medium-sized enterprises looking for a licence-free radio solution, as it offers 256 channels enabling a larger number of talk groups to be supported. Like its sister AP515LF radio, it supports voice notification following a change of channel or reprogramming of a button.
The BP515LF has a powerful 3W loudspeaker and features the same Hytera noise reduction technology as the AP515LF to provide loud, clear audio in busy, noisy situations. Likewise, it also features the same high sensitivity receiving module and high-efficiency monopole antenna to enhance signal penetration inside buildings and deliver better reception even in weak signal areas.
The battery offers a long service life as it will still provide 80% of the initial battery capacity after 500 charge-discharge cycles. The 10W rapid-rate Type-C charger will achieve a full charge in just 1.8 hours. After charging for just one hour it can continue to work for 10 hours, ensuring it will last a normal day's shift.
The BP515LF is designed to be lighter and thinner than similar products on the market to make it easier to carry and operate. For example, its large key design enables it to be used even when wearing gloves. The radio is robust as it is wear- and scratch-resistant and is IP54 certified for protection against dust and water ingress.
Both radios come with standard accessories such as belt clips, straps, battery, power adapters and chargers, along with optional accessories including C-earsets and programming cables, and in the case of the BP515LF, data cable and programming cable.
"The radios are the perfect communication devices for small to medium-sized businesses in retail, hospitality, schools, supermarkets, warehouses, hotels, gyms and the like."
As you would expect, the radios are manufactured to meet Hytera's strict quality control requirements to ensure you can rely on your devices every day no matter what you are doing.
To learn more about these devices and explore our range of Licence-Free Radios, click here.