Highlights

Antenna
high-efficiency fixed monopole antenna
PTT Key
Push-to-talk key easily accessible
Aesthetic Design
For ease of use
Anti-Slip and Durable Texture
Anti-abrasive housing for better handling
Secure Interface
9 Pin Accessory Connector
Functions
Loud and Clear Audio
Light and compact with a built-in intelligent noise reduction algorithm, to eliminate unwanted background noise, supports three-level noise reduction adjustment so even if the other party is speaking in a noisy environment, you can still listen clearly. 3W high-power loudspeaker with a loudness of up to 90dBA, the sound is clear and loud even in noisy and other harsh conditions; good howling suppression ability, even if many people use the walkie-talkie in the same room, there will be no annoying howling sound.
Digital and Analogue Compatible
Supports both digital and analogue modes, compatible with other PMR446 analogue and DMR Tier I radios. The BP515LF has extended range in class and features 256 channels, making group communication more flexible.
VOICE NOTIFICATION
Voice notification confirms the operation of programmable buttons or changing the channel.
Expand Coverage
The BP515LF has a high sensitivity receiving module and high-efficiency monopole antenna to enhance signal penetration and achieve better call affect even in weak signal areas. In addition, the monopole antenna has a unique stable design and is not easy to break and bend, it helps to enhance antenna life time and also increase the radiation efficiency compared to traditional antennas by 11% to extend radio communication distance.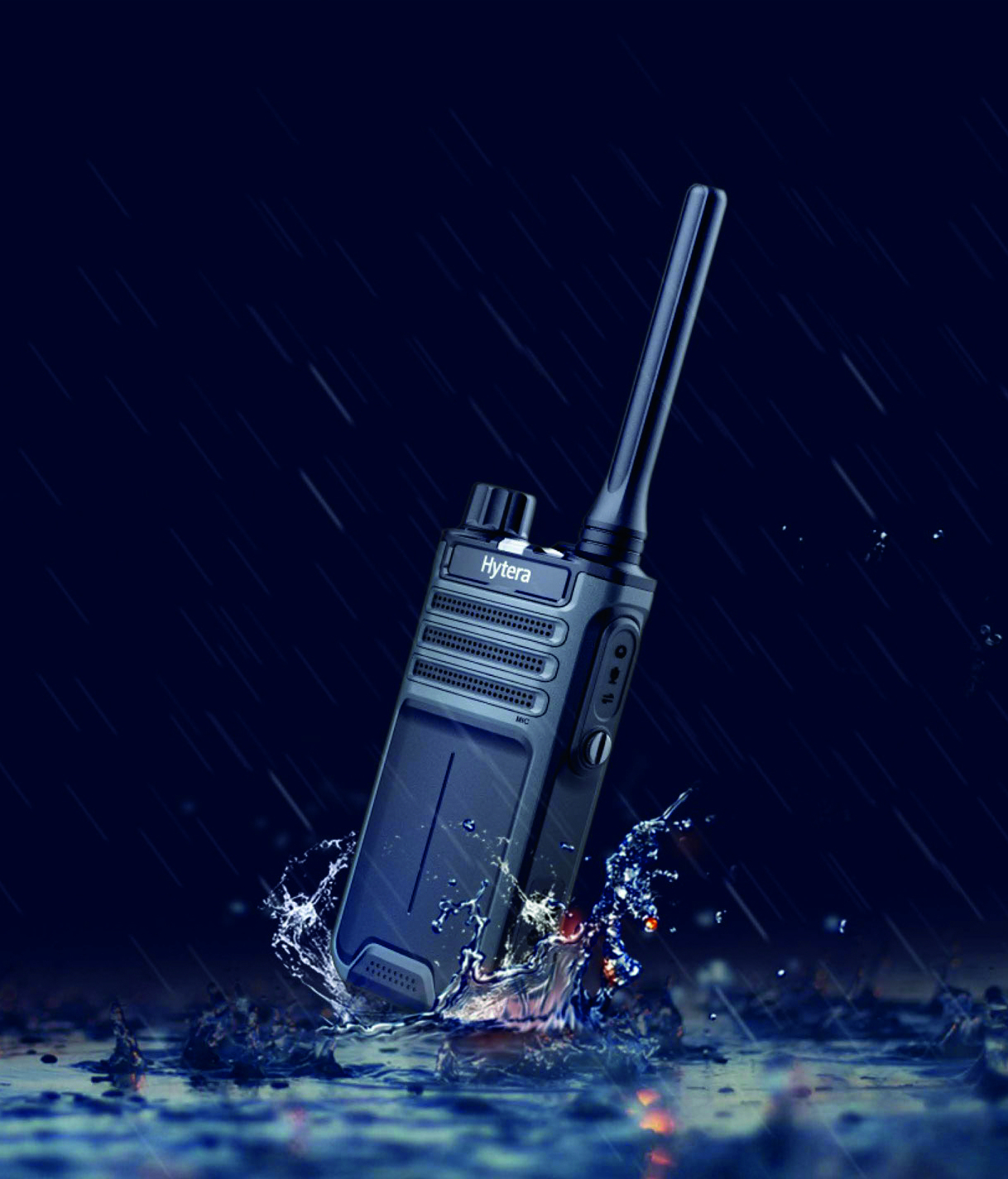 Battery
Carrying
Charger & Power
Audio
Cables
Related products that work with the BP515LF
Technical Specifications
General
Frequency range

446.0 - 446.2 MHz

Supported operating modes

DMR Tier I (license-free DMR - ETSI TS 102 361-1), Analogue PMR446

Channels & zones

Channel capacity: 256
Zone capacity: 4
Channels per zone: 16

Channel spacing

12.5 kHz

Operating voltage

7.4 V

Battery

1500 mAh (standard); 2200 mAh (optional)

Battery life (5/5/90 duty cycle, high TX power)

Analogue: 17 hours (1500 mAh), 22 hours (2200 mAh)
Digital: 18 hours (1500 mAh), 24 hours (2200 mAh)

Frequency stability

±0.5 ppm

Dimensions (H x W x D)

115 x 55 x 29.5mm

Weight

210 g

Digital protocol

ETSI-TS102 361-1
Receiver
Sensitivity

Digital: 0.18uV / BER5%
Analogue: 0.18uV (12dB SINAD)

Adjacent channel selectivity

TIA-603: 60dB@12.5kHz
ETSI: 60dB@12.5kHz

Intermodulation

TIA-603: 70dB@12.5kHz
ETSI: 65dB@12.5kHz

Spurious response rejection

TIA-603: 70dB@12.5kHz
ETSI: 70dB@12.5kHz

Blocking

TIA-603: 80dB
ETSI: 84dB

Hum and noise

40dB@12.5kHz

Rated audio power output

1W

Rated audio distortion

<3%

Audio response

+1to-3dB

Conducted spurious emission

<-57dBm
Transmitter
RF power output

0.5 W

FM modulation

11K0F3E@12.5kHz

4FSK digital modulation

12.5 kHz data only: 7K60FXD
12.5 kHz data and voice: 7K60FXW

Conducted/radiated emission

-36dBm < 1GHz; -30dBm > 1GHz

Modulation limiting

±2.5 kHz @ 12.5 kHz

FM hum and noise

40dB @ 12.5 kHz

Adjacent channel power

60dB @ 12.5 kHz

Audio distortion

≤3%

Digital vocoder type

AMBE+2
Environmental
Operating temperature

-30°C to +60°C (radio only / battery: -20 ℃)

Storage temperature

-40℃ to +85℃

ESD

IEC 61000-4-2 (Level 4)
±8 kV (contact)
±15 kV (air)

Ingress protection

IEC60529-IP54

Shock and vibration

per MIL-STD-810 G standard

Humidity

per MIL-STD-810 G standard