Hytera Explains: Employee safety in the workplace with two-way radio team communications.
Two-way radio communication remains the first choice across all industries even in the age of the mobile phone.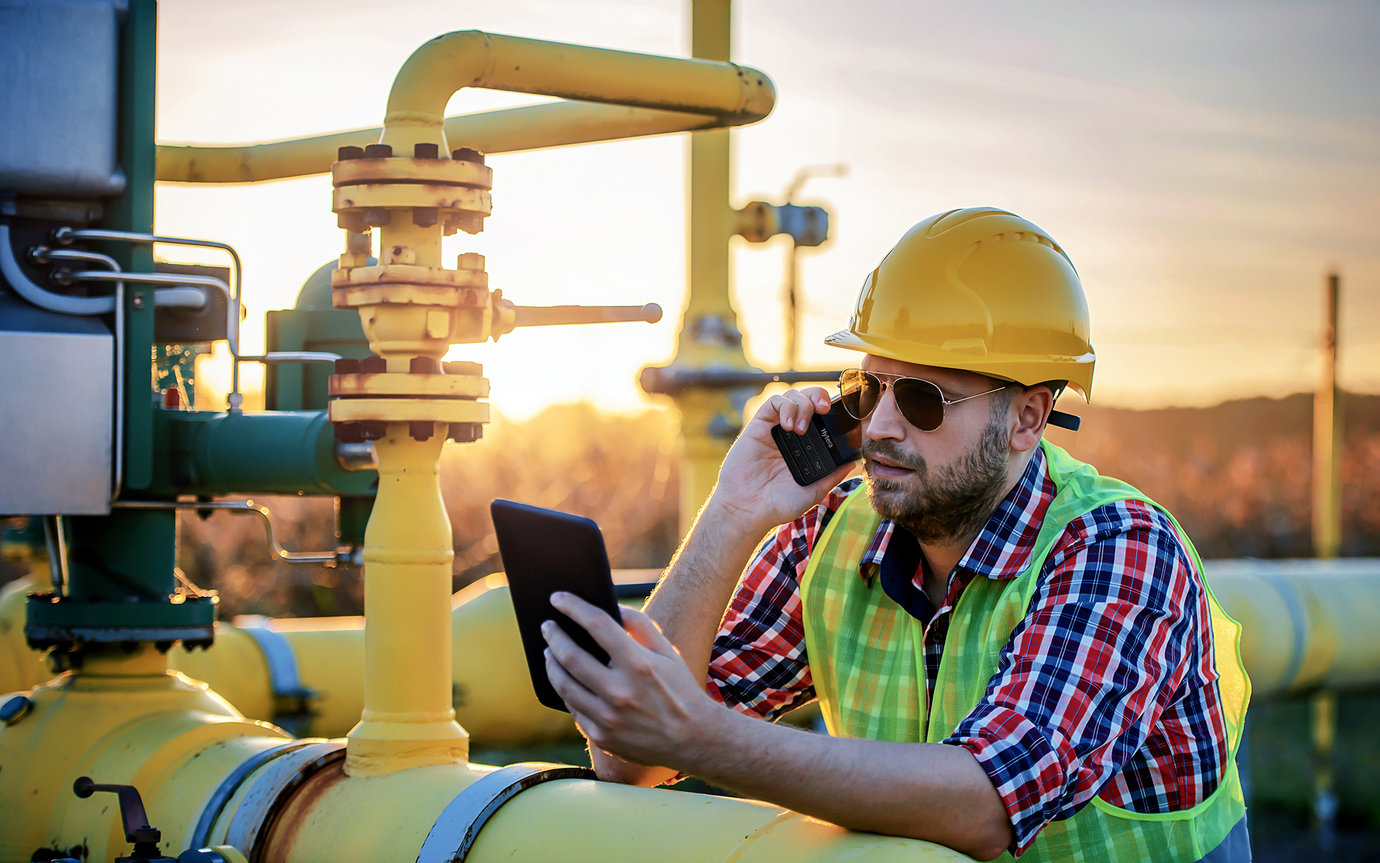 One reason two-way radio communication is so well trusted in sectors like transport, construction, engineering and utilities is that it is so reliable, particularly when it comes to coordinating and managing health and safety.
Employers have a duty of care to safeguard their workforce. They must provide employees with the protective measures and equipment necessary to cope with the risks associated with their jobs. Having a reliable communication device is one obvious and vital piece of equipment.
Managing health and safety is not just critical for employees, it is business critical. Failure to invest in adequate health and safety provisions can result in fines and reputational damage. The pay-outs, fines and other costs of staff turnover can be high - far higher than the cost of investing in protective measures in the first place.
Some employers think that if their workers have a mobile phone that is enough protection, but in an emergency you need to be able to call for help instantly. Having to scroll through a contacts list and wait precious seconds for the call to connect to an individual who may not even be available is sometimes not an option in some situations.
Two-way radios enable the sharing of information across large teams simultaneously for greater operational efficiency, improved teamwork and faster emergency response. Radios are tough, durable and simple to use. Pressing the emergency button triggers an alert to be broadcasted to the whole network. This is helpful if a staff member is unable to speak or is feeling threatened and does not want to be seen using the radio.
Other safety features include Lone Worker monitoring, which allows colleagues to keep track of each other when working on their own. The feature uses a timer in the radio to measure inactivity. Lone workers are required to check in at set intervals, but if the timer expires without a response, a warning is issued, and if there is no response, the alarm is triggered.
The Man Down feature offers additional protection. A motion sensor in the radio is calibrated to detect a fall, automatically issuing an alarm if the user does not respond to a warning. Radios with in-built GPS can pinpoint the worker's whereabouts so time is not wasted searching for them. Bodycams help to de-escalate threatening situations and record evidence of incidents.
Front-line teams feel safer thanks to these solutions. If they feel safer, they are generally happier, more productive and will take less time off due to stress-related illnesses. A happier workforce means better retention rates, less training and reduced recruitment costs.
The same applies to other sectors including retail, hospitality, healthcare and education. Confrontations can erupt in any public facing job and Hytera two-way radios can help to keep workers safe.
COVID-19 restrictions are easing in some countries, but so long as social distancing requirements remain in force, radios are the perfect way to overcome this challenge, as they enable colleagues forced to work in different spaces to easily communicate. It is a great way to realise more value from a resource you may have already invested in.