Need smart, reliable communications anywhere, and anytime for school premises?
From medium-sized High school and Primary School sites, to large-site University campuses, Hytera provides instant Communications that's best in class!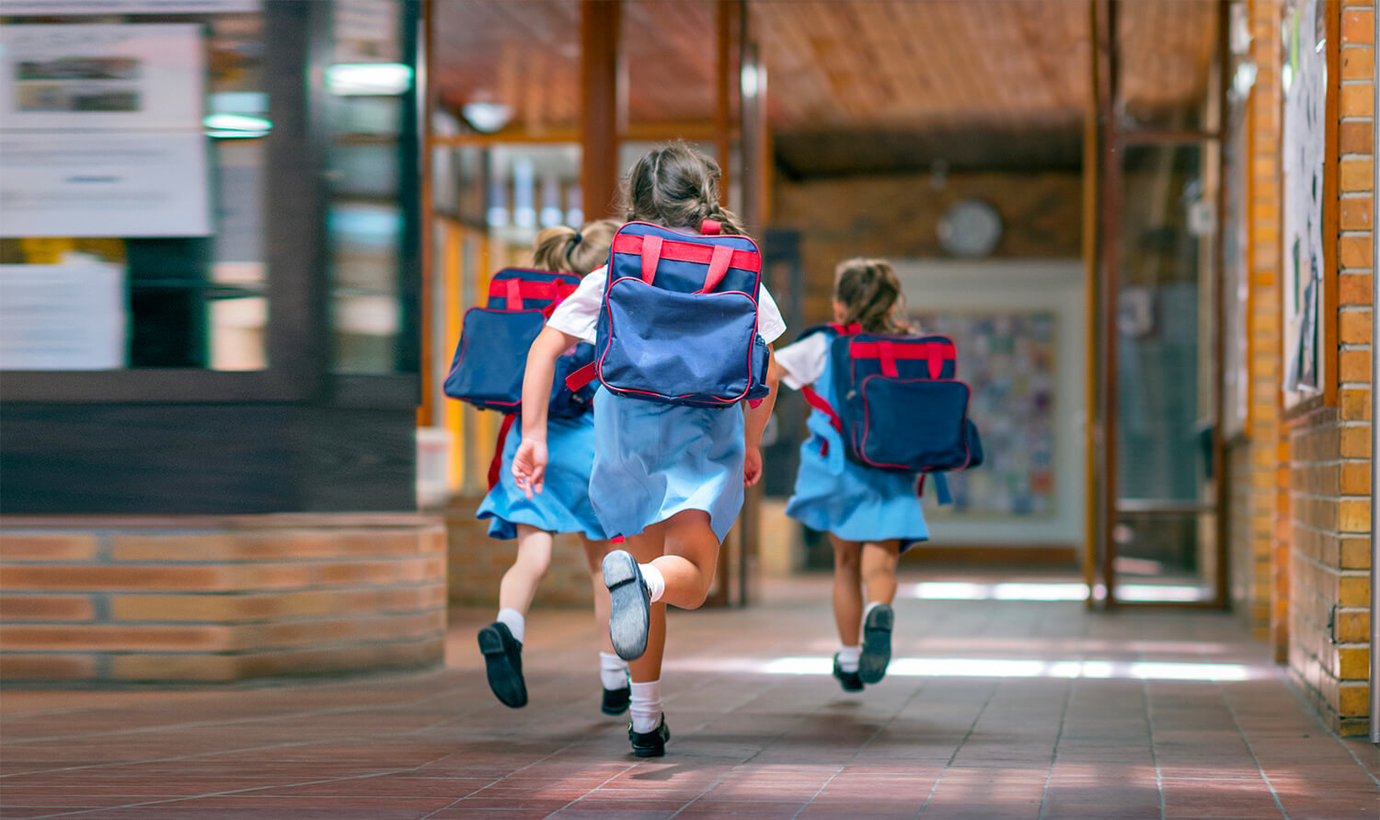 Managing a school's physical environment, people, and safety will come with challenges. From small to medium-sized Primary and Secondary schools and colleges, to large multi-site, large scale, University campuses, reliable communication for front entrance wardens, security, facilities and staff members is of vital importance. Hytera's professional radios provide high-quality coverage and are the perfect solution for those working inside and outside the school premises. Instant communications are essential in the event of any incident. Whether that be a medical incident or something more serious that requires immediate evacuation, professional two-way radios make communication instant and allow team members to connect via one single channel or multiple channels.
When choosing the best two-way radios for schools there are several things to consider. The size of the school or campus may require a certain type of two-way radio. Larger sites will need more powerful two-way radios to make sure members of staff can always be contacted.
For larger sites such as University campuses, lone workers, such as facilities staff and security who tend to work outside regular daytime hours and term times, can have their radios programmed and monitored to check on their status and safety. In the event that there is no response, an alarm will be raised or a function key on the radio can be assigned to trigger an emergency alert which is transmitted instantly to other radio users.
Radio communication also serves a paramount role in supporting the health, safety and security on campus sites. This includes, for example, alerting other staff of suspicious activity, calling for assistance, or reporting accidents, violence and anti-social behaviour.
A two-way radio with a long battery life is essential for teachers and other members of school staff. This allows the radio to be carried around for long periods of time. Radios can also be assigned their own specific caller ID to allow for private conversations between units.

The Hytera BD615 for example, is small and relatively lightweight, making it perfect for use in a busy school environment. It can also withstand anything in its path thanks to the added bonus of being IP66 - perfect for use in both indoor and outdoor situations such as sports events, school trips and more, where the weather may not always be on your side.
For schools on a small budget but still need to 'get the job done', Licence-free radios are a great low-cost economical option that provides big value for a small investment. For example, Hytera's AP515LF and BP515LF licence free digital radios are considerably cheaper than even most smartphones. Licence free radios, also known as PMR 446 radios, have a number of key benefits namely, as the name implies, no telecoms network licence is required, which means they can be used anywhere by anyone at any time. Once bought, or hired, there are no recurring costs like monthly charges or contracts, no sim card costs, or on-going maintenance charges.
How do you need to communicate?
Onsite communications: Security issue notifications, alerts and messages can be communicated inside and outside the premises for maximum impact.
Offsite communications: staff can take their two-way radios devices to stay connected during school field trips, events, or outings.
Benefits of professional two-way radios for small schools, colleges and centres:

To ensure Health & safety standards are met for students, staff, and visitors.

Access control for visitors and deliveries

On-site security responsibilities can be done via group alerts for students, staff, visitors, assets, and buildings.

General site Facilities and Maintenance.

Managing Sports and other Non-Academic Activities.

Coordination of School events like Fairs, concerts, and Sports days.

Emergency communications, e.g. fire evacuation marshalling.
To Learn more about radios suitable for the education sector click here