Highlights

Antenna
Enhances signal receiving ability
LED Indicator
Quick display that indicates radio status
Push-To-Talk
Easy to find and operate PTT button
Audio Jack
Support for varied Ear-pieces built in
Channel Knob
Supporting 16 channels that are easily changed
Power On/Off
Also controls the Volume
Speaker and Microphone
Provide clear reception and transmission of audio
Programmable Button
Can be programmed for useful functions as required
Functions
Rugged and Reliable
The BD615 features a bold two-colour design and is tested to meet the Military Standards of 810 G, including temperature shock management and vibration handling. The BD615 is also IP66 certified for dust and waterproof and its design guarantees reliability in different environments.
Clear Voice
Fitted with the latest digital encoding and correction technology, the BD615 caters for human voice to be transmitted clearer and without distortion, even over greater distances.
Excellent Performance
With a new, innovative design, the BD615 offers better performance than traditional analogue radios. With excellent reception sensitivity, it means the device can provide a stable communication with no interference.
Analogue and Digital
The BD615 can support both analogue and digital modes on the same hardware. You can easily switch between dual operation modes which helps you to communicate with more devices.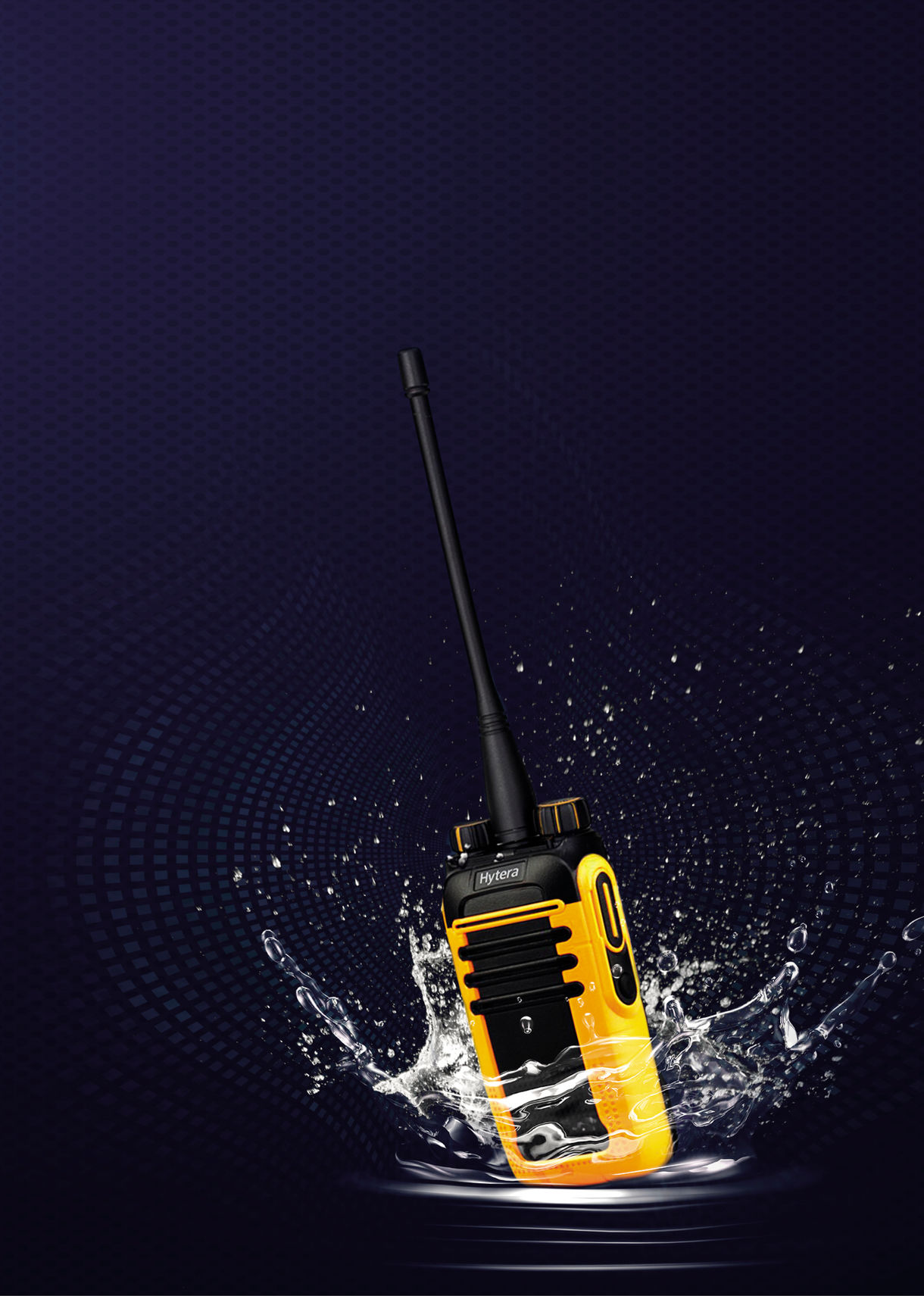 Battery
Antenna
Charger & Power
Carrying
Audio
Cables
Related products that work with the BD615
Technical Specifications
General
Frequency Range

UHF: 400-470 MHz
VHF: 136-174 MHz

Channels & zones

Channel capacity: 128 digital + 128 analogue
Zone capacity: 3

Channel Spacing

25/12.5 kHz

Operating Voltage

7.4V (rated)

Battery

1500mAh lithium battery

Battery Life (5/5/90)

Analog: 12 hours; Digital: 16 hours

Weight

240g (with standard battery and antenna fitted)

Dimensions

108x54x29mm
Environmental
Operating Temperature Range

-30℃ to +60℃

Storage Temperature Range

-40℃ to +85℃

IP Certification

IP66 standard
Receiver
Sensitivity (Digital)

0.22uV / BER 5%

Sensitivity (Analogue)

0.22uV (Typical) (12db SIN AD)

Hum

40dB @ 12.5kHz

Noise

45dB @ 12.5kHz

Rated Audio Power Output

0.5W

Rated Audio Distortion

<3%
Transmitter
RF Power Output

VHF High Power: 5W
VHF Low Power: 1W
UHF High Power: 4W
UHF Low Power: 1W

FM Modulation

11K0F3E @ 12.5kHz
16K0F3E @ 25kHz

FM Hum

40dB @ 12.5kHz

FM Noise

45dB @ 25kHz

Audio Distortion

<5%