The Background
Ski resorts can be challenging environments in which to implement radio systems. For a start, the radio frequency (RF) signal has to be evenly distributed across a wide geographic area. The RF coverage also has to cope with a difficult topology including high mountains, steep valleys and often heavily wooded slopes. The radio equipment also has to be robust enough to operate in freezing temperatures and in bad weather conditions.
The ski resorts near Mariazell and Mitterbach in Lower Austria are no exception to these challenges. The resort of Gemeindealpe, for example, is situated at an altitude of between 800m and 1,626m and features 15km of slopes and four main ski lifts. Access to reliable communications is essential for staff to ensure the resort and its facilities operate smoothly and to coordinate a fast and efficient response to any incidents involving visitors on the slopes.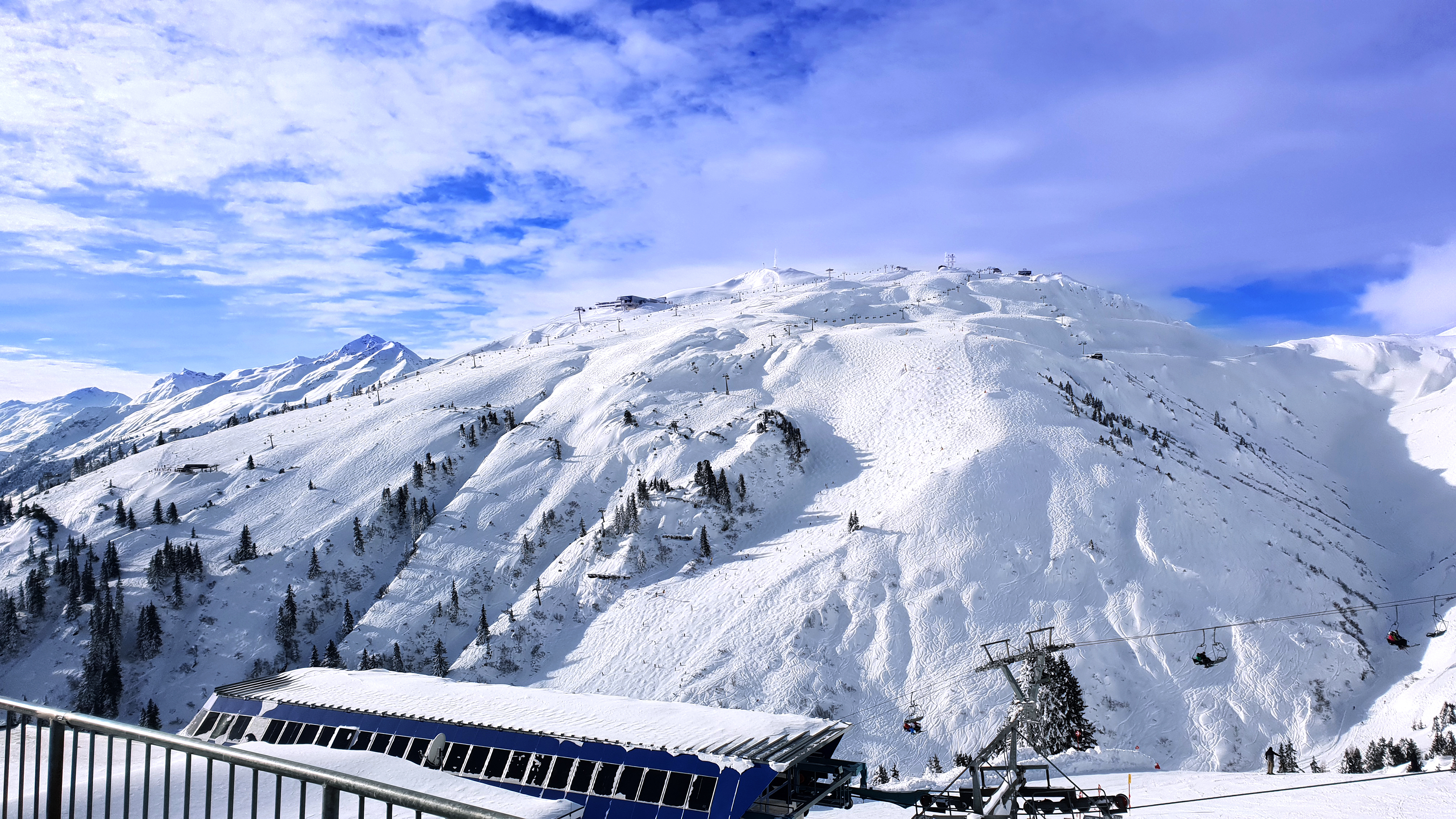 The Challenge:

Providing reliable and comprehensive radio coverage across the entire area of the ski resort
The existing analogue radios used by the resort were outdated and there was a need for additional channels to provide more capacity. Neither the existing analogue or mobile phones networks were able to provide the required coverage across the whole area. The client realised that it needed to overhaul its communications system and set out a number of aims that the replacement radio network needed to provide.
For a start, the new network had to provide full and efficient coverage across the whole ski area. The client wanted simple and easy to use radio devices, able to support a much wider range of functionality than the old analogue radios. The radios also had to support individual, group, All-Call (broadcast) and emergency calling, so supervisors could quickly assemble rescue teams in the event of an accident on the slopes.
Finally, it was important that a single device technology was issued to all staff working in the main areas of the resorts, including slope safety and security staff, ski lift operators, and the marketing and booking team in the resort shop.
The client researched what added value functionality modern digital radio technology can provide, including the All-Call function, individual calls, cross-channel GPS positioning, dispatcher facilities in the control centre, and so on.
The safety features such as emergency calling, Man Down and Lone Worker alerts, built into many modern digital radios were also a major attraction, as these features can make a crucial difference, especially in an emergency. Clearly, these features would considerably improve the alerting and coordination of rescue teams, for example.
The Solution
Working with local Hytera partner Funktechnik Böck, the client opted to implement a Hytera DMR Single-Site XPT (eXtended Pseudo Trunking) system. XPT provides a very cost-effective way for users to gain extra capacity without having to invest in a more expensive DMR Tier III trunking system.
The Gemeindealpe network features two Hytera RD985S repeaters in XPT mode for eight application groups. Both repeaters are located at the top of the mountain to provide coverage across the slopes and are directly connected to the control centre via an IP link.
Two Hytera SmartOne dispatch systems and an XNMS (Extended Network Management System) were installed in the control room to manage dispatch and to monitor system performance respectively. The SmartOne dispatch system includes GPS tracking, so the location of vehicles and personnel can be monitored in real time. A range of Hytera radio terminals have been installed over the last two years.
For example, eight MD655 mobile radios were fitted in the quads and skidoos and four MD785i mobile radios in cars. Fitting the MD655 product into the snowmobiles and quads proved to be something of a challenge due to the space constraints. In the end, it was only possible to install the mobile radios under the pillion passenger seat. MD785i and HM785 mobile radio units were used in the remaining vehicles such as the pickups and snow groomers.
A number of different DMR handheld radios were issued to resort staff with the most appropriate models chosen to fit the particular job role including, 30 HP685 units, 30 PD785 terminals, 10 X1P compact, discrete radios, five PD985 top of the range handhelds with support for full duplex calling, so they can connect with fixed telephony systems. In addition, 10 HP785 handhelds and four PDC760 DMR and Android-based LTE multi-mode radios were supplied.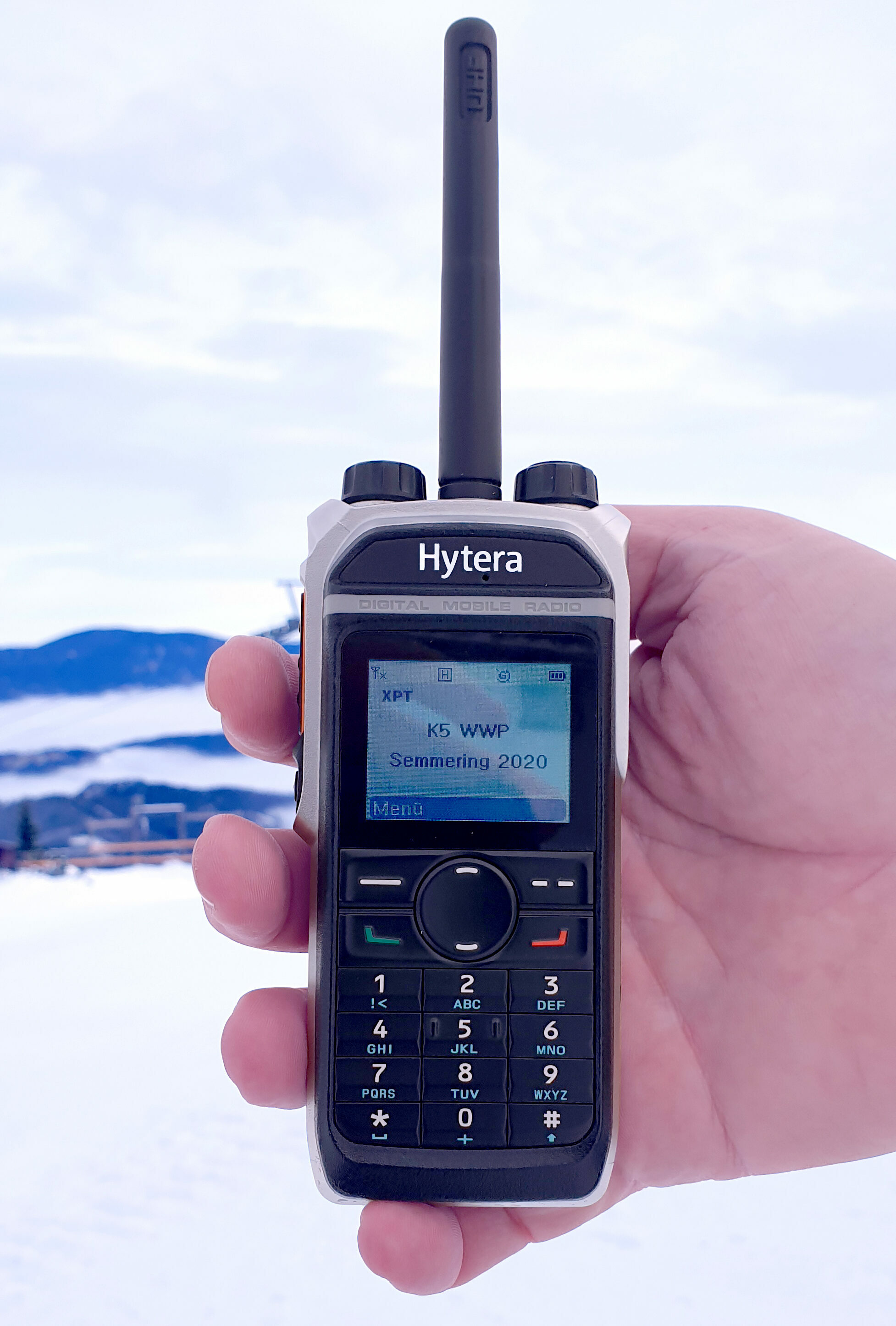 The Benefits

XPT Delivers Cost Effective Additional Capacity
The client chose a Hytera XPT system because it provides a cost-effective way of gaining more capacity from existing spectrum resources without the need to invest in further infrastructure, radio frequencies or licences. An XPT Single-Site system supports up to eight voice repeaters and eight data repeaters for text messaging and GPS location services. Each XPT Single-Site system can support up to 1,200 radios and 245 call groups.
XPT Provide More Automation
XPT enables a DMR Tier II conventional system to adopt some of the advanced features associated with larger and more sophisticated DMR Tier III trunked systems. However, unlike a Tier III system, no designated control channel is needed. Instead, calls are assigned automatically and dynamically to the first available free radio channel, as in a trunked system. Calls no longer get stacked up waiting for a free channel. This reduces delays in communications and increases the efficiency of the customer's operations.
XPT Offers Greater Flexibility
XPT also offers maximum flexibility for users. If the customer needs more channels in the future, this is not necessarily dependent on the infrastructure. XPT enables customers to scale up capacity using simple infrastructure. One XPT multi-sites system supports up to 16 single sites, so capacity can be further increased. XPT is rapidly deployable and as no expensive system controller is required, this all helps to reduce the total cost of ownership.
GPS Location Tracking and Alerting
GPS tracking offers an additional benefit as it allows the radio dispatch system to monitor the speed at which the vehicles are travelling. The drivers often like to drive too fast on the slopes and then have to be warned to slow down by the control centre.
Right Radios for The Role
The Hytera HP685 compact, lightweight handheld radio, which features a large, bright display, text messaging and private individual calling, was issued to 30 resort staff, while another PD785 radios equipped with Man Down alerts were issued to staff responsible for overseeing safety out on the slopes. If they get into trouble, the GPS function on the radios displays their location on the dispatcher's console allowing help to be quickly dispatched to the right place.
Versatile Radios for Supervisors
The four PDC760 hybrid DMR/LTE radios issued to supervisors enable them to communicate with both radio and cellular smartphone users, as well as allowing them to stay in touch when outside of the range of the DMR network. The PDC760 and HP685 handheld radios also have the advantage of supporting individual calls among other features.