New Hytera Website Launched
Welcome to the new website, making it easier for you to find the ideal Hytera solution for your communication requirements.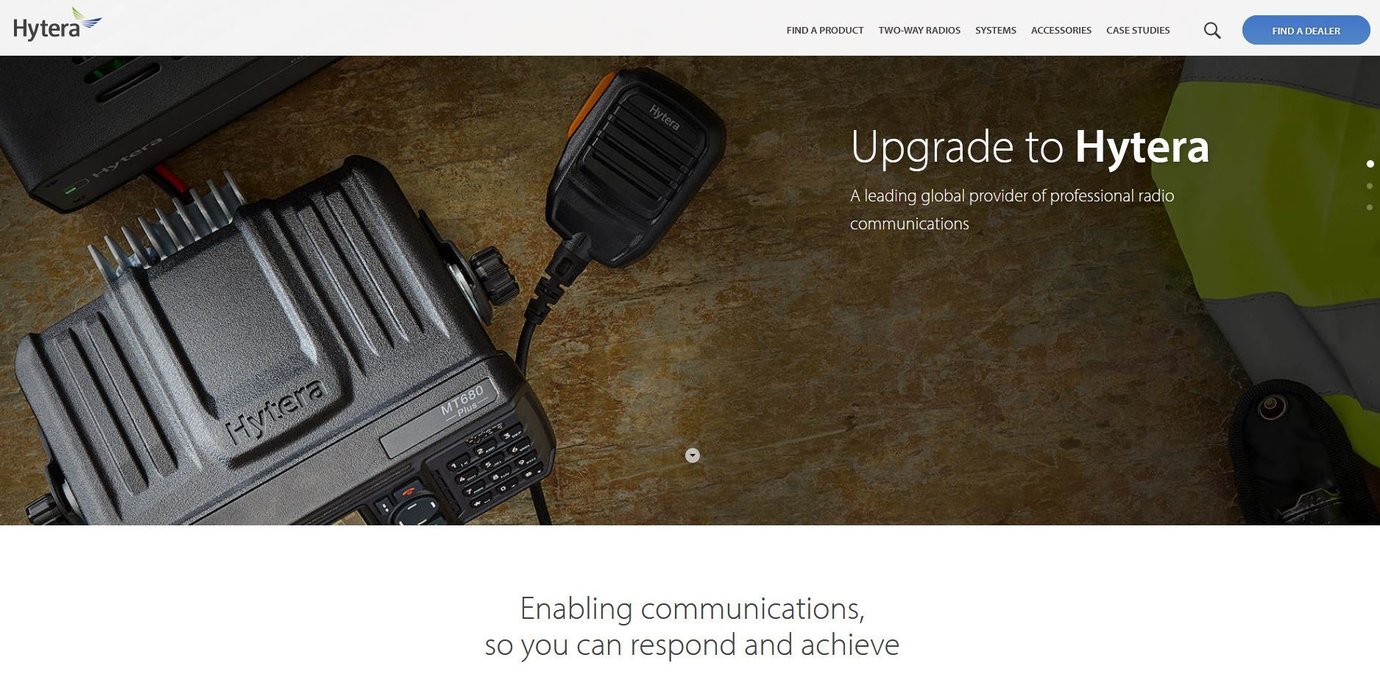 Take some time to peruse our new site, learn more about our technologies, browse and compare our products with rich content and find the ideal authorised dealer to support your unique requirements.
Designed and built with you in mind by the Hytera team and our fantastic digital agency Clever Little Design, we understand our users like to educate themselves and match their applications to product features and specifications. We hope the new functionality supports your search for market leading Hytera two-way radio solutions.

Make sure you check out our resource centre with white paper downloads, FAQ and glossary, as well as our advanced product selector (just click 'find a product') to filter through the options available to you in the Hytera portfolio. Follow our social channels and news page for the latest Hytera information, and e-mail yourself our case study stories, real-life applications from the communication front line.