Highlights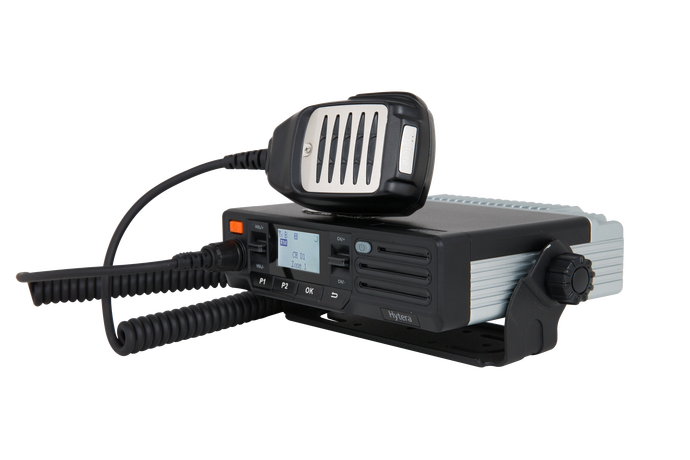 Clear Communication
Delivered thanks to the latest audio processing technology and powerful in-built speaker, assisted with a 1.5" LCD display and three programmable buttons.
Analogue or Digital
The MD625 can be configured in both analogue and digital channels. Users can utilise mix mode scan and switch between the two, making it simple to migrate to digital.
Diverse Accessories and Bluetooth (Optional)
Operated via handheld microphone as standard, select the Bluetooth version to make the most of wireless accessory options, alongside a range of external switches and speakers.
GPS Location Services (Optional)
The MD625 is able to upload its real-time position to AVL Applications if coupled with the optional external GPS module and antenna.
Workforce Safety
Visible and easily accessible orange emergency button provided as a standard to initiate an emergency alarm and calls to other radios.
Functions
Bluetooth Audio (Optional)
Wireless connectivity to audio devices to improve user experience.
Dual Mode
Operating in Analogue and Digital mode to aid your migration from Analogue to Digital two-way radio technology.
GPS (Optional Accessory)
Global Positioning System, enabling location based services to improve safety and control.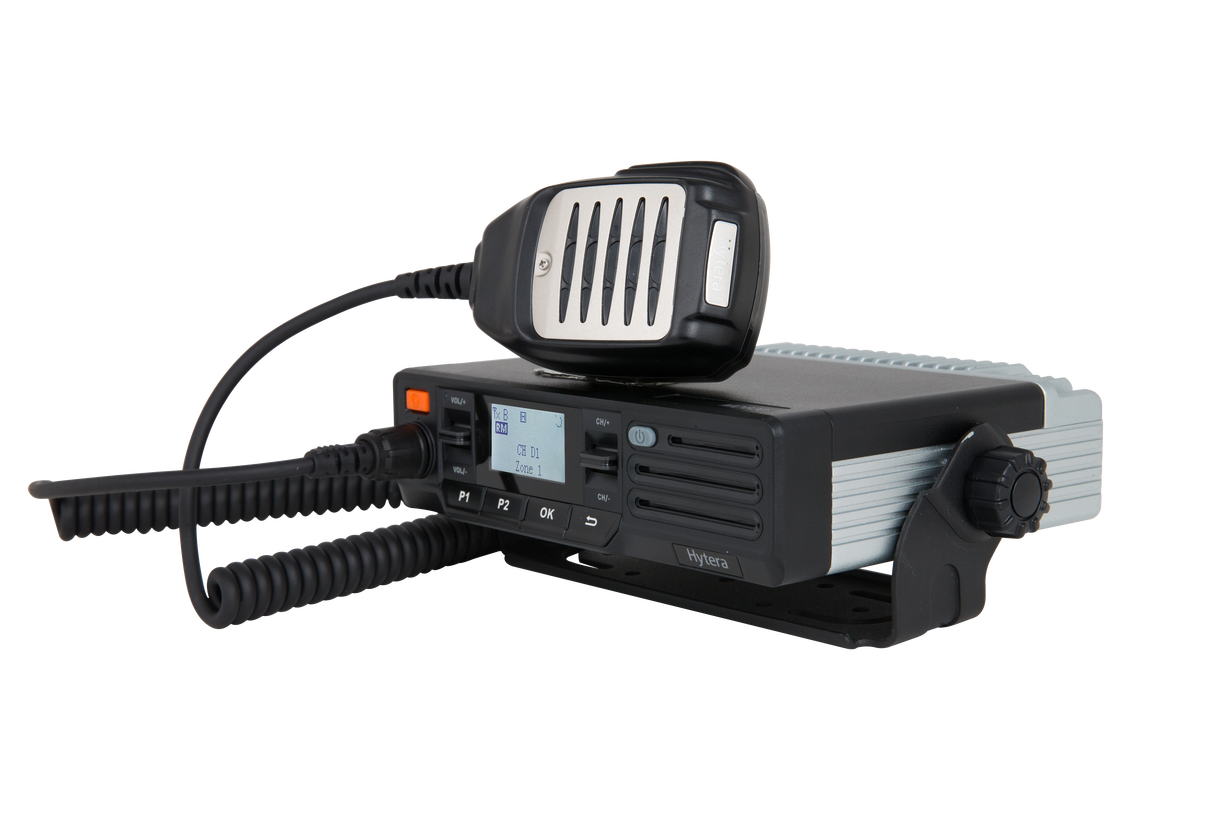 Roaming
This feature allows the radio to switch between sites, ensuring seamless communication.
Pseudo Trunking
Using pseudo-trunking, a Hytera patented technology, communication slots can be shared to improve capacity usage with transmissions either direct to devices or to repeater.
Emergency Mode
Raise an alarm with top priority to a base station or to other radios with the pre-programmed emergency mode, identifying the ID of the person issuing the alarm.
Digital Encryption
Ensuring your radio transmissions are secure with end-to-end encryption
Antenna
Audio
Charger & Power
Cables
Mounting
Related products that work with the MD625
Technical Specifications
General
Frequency Range

UHF: 400-470 MHz
VHF: 136-174 MHz

Channels & zones

Channel capacity: 128 analogue, 128 digital
Zone capacity: 16
Channels per zone: 16

Channel spacing

Analogue: 12.5kHz/25kHz
Digital: 12.5kHz

Operating voltage

13.6 V ±15%

Current drain

standby: <0.3 A
receive: <1.0 A
transmit 1W: <3 A
transmit 5W: <5 A
transmit 25W: < 8 A
transmit 45W: <12 A

Frequency stability

±0.5 ppm

Antenna impedance

50 Ohm

Dimensions (H x W x D)

164 x 43 x 150 (mm)

Weight

1.1 kg

Display

1.5 inch LCD, 128*64 pixels, monochrome, 2 rows

Keypad

NO

Bluetooth (optional)

built-in BT 4.0

Digital Protocol

ETSI-TS102 361-1,2 & 3
Receiver
Sensitivity

Analogue: 0.4 μV (20 dB SIN AD)
Analogue: 0.22 μV (Typical) (12 dB SIN AD)
Digital: 0.3µV / BER 5%

Adjacent channel selectivity

TIA-603: 60dB @12.5kHz / 70dB @25kHz
ETSI: 60 dB @12.5kHz / 70dB @25kHz

Intermodulation

TIA-603: 70dB @12.5/25kHz
ETSI: 65dB @12.5/25kHz

Spurious Response Rejection

TIA-603: 70dB @12.5/25kHz
ETSI: 70dB @12.5/25kHz

Blocking

TIA-603: 90 dB
ETSI: 84 dB

Hum and Noise

40dB @12.5kHz; 45dB @25kHz

Rated Audio Power Output

internal (16 Ohm load): 4W
external (8 Ohm load): 8W

Max Audio Power Output

internal (16 Ohm load): 6W
external (8 Ohm load): 12W

Rated Audio Distortion

<3%

Audio Response

+1 to -3 dB

Conducted Spurious Emission

< -57 dBm@< 1 GHz
< -47 dBm@> 1 GHz
Transmitter
RF Power Output

Low Power model: 1-25 W
High Power model: 5-45 W (UHF); 5-50 W (VHF)

FM Modulation

11K0F3E @ 12.5 kHz
16K0F3E @ 25 kHz

4FSK Digital Modulation

12.5 kHz Data Only: 7K60FXD
12.5 kHz Data&Voice: 7K60FXW

Conducted/Radiated Emission

-36dBm @<1GHz; -30dBm @>1GHz

Modulation Limiting

±2.5kHz @12.5kHz; ±5.0kHz @25kHz

FM Hum and Noise

40dB @12.5kHz; 45dB @25kHz

Adjacent Channel Power

60dB @12.5kHz; 70dB @25kHz

Audio Distortion

<3%

Digital Vocoder Type

AMBE+2™ / SELP
Environmental
Operating Temperature

-30°C to +60°C

Storage Temperature

-40°C to +85°C

ESD

IEC 61000-4-2 (level 4)
±8kV (contact); ±15kV (air)

American Military standard

MIL-STD-810 G

Dust & water protection

IP54

Humidity

per MIL-STD-810G standard

Shock and vibration

per MIL-STD-810G standard