System-wide recording for traceability
Recording solutions for voice and data logging, replay, training, post-event analysis and a record of who said what and when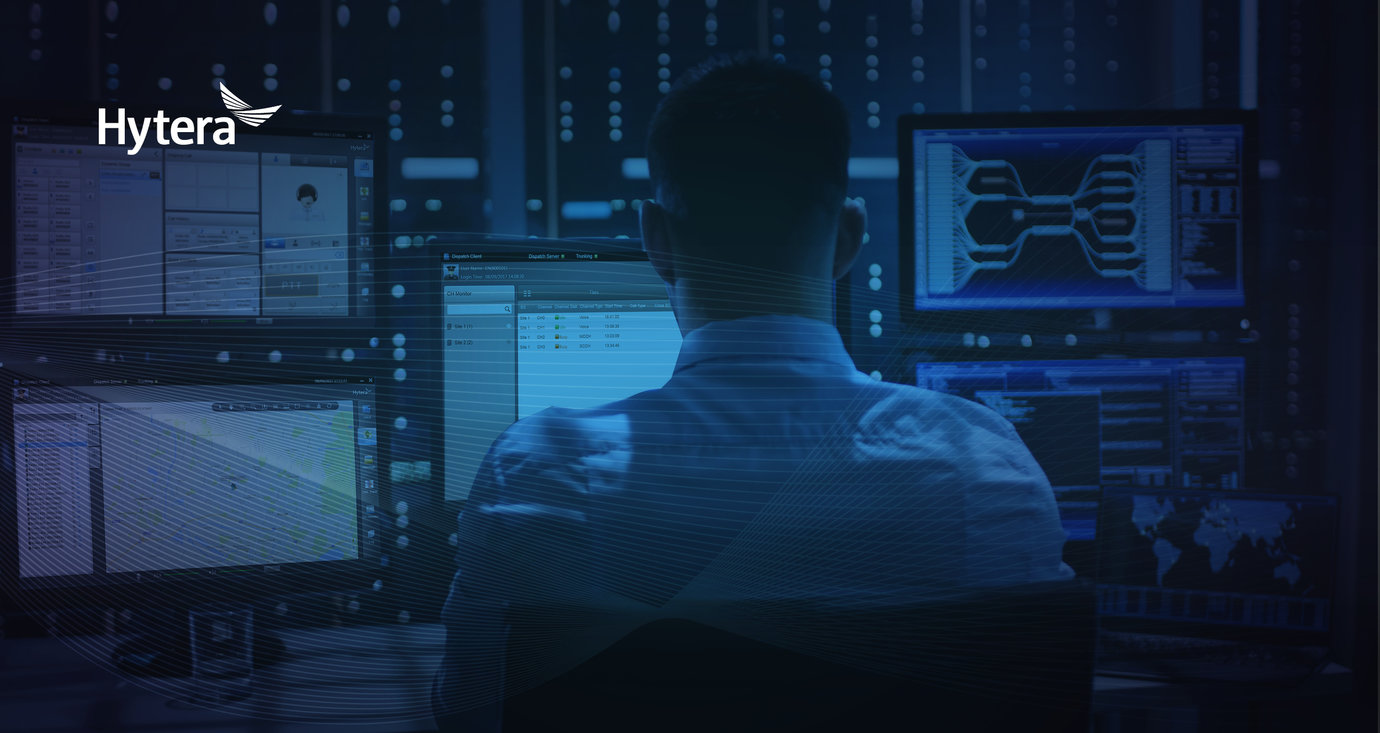 Hytera DMR solutions provide customers with the ability to record, log and playback voice and data sessions. There are a number of reasons why this is useful capability to have on your radio system.
In many parts of the world public safety organisations and sometimes other national critical infrastructure providers such as utilities are obliged by law to record their radio transmissions. Other governmental organisations and many types of commercial radio users also find it helpful to have an easily accessible record of who said what to whom and when. The ability to record and playback calls allows organisations to conduct post-event or incident analysis. The organisation is able to conduct reviews of a particular talk group or individual member of staff to help it assess whether staff carried out their jobs properly, exceeded expectations or failed to handle the customer as required. These recordings can also be provided for real-life situations, which can later be used for training purposes. The recordings can also be used as proof that the organisation has complied with client requests to carry out certain task, or be submitted as evidence in the event of a situation with possible legal ramifications.
Hytera voice and data recording solutions are available for both DMR Tier II conventional, Hytera XPT and DMR Tier III trunked solutions. For example, the Hytera Smart Dispatch system for DMR Tier II provides a voice recording and playback capability for all incoming and outgoing calls. These are recorded and stored on the Hytera Smart Dispatch System server. This includes all types of DMR system voice calls going through Hytera Smart Dispatch System. Users can retrieve recorded voice calls and play them back at any time to ensure that important conversations were not missed. All recorded voice calls can be searched via time of call or caller ID. Authorised users can easily access the Hytera Smart Dispatch System server via an Internet browser to find, retrieve and playback voice recordings from anywhere at any time. If one or more repeaters are added via IP links the system can be used as a radio dispatcher enabling network-wide voice recording. If a customer has a Hytera XPT (Extended Pseudo Trunking) system they can deploy the Hytera SmartXPT application to manage the network (SmartXPT can also be used to manage DMR Conventional Tier II systems). SmartXPT provides the same voice recording capabilities as Hytera SmartDispatch.
For DMR Tier III trunking systems, Hytera provides the DVRS (Digital Voice Recording System), which is also available as part of a suite of modular functions in the company's DMR SmartOne unified communications platform. DVRS enables several calls to be recorded simultaneously in the mobile radio system, which are then logged and stored for subsequent evaluation if required. The DVRS can also provide a continuous backup for all short data messages (SDM) to ensure the radio system has a comprehensive archive of information.
High voice quality recording is enabled through the integrated DMR vocoder, which ensures that all calls are saved with the usual DMR quality. In addition, all the recordings can be exported as required to any server or system for archiving. As with SmartDispatch, the DVRS permits flexible access by authorised individuals over an Internet browser to centrally stored data at any time no matter where they are located. To ensure security, all users must log on to the DVRS client using a secure username and password. The web service can be installed on separate server hardware to provide additional security for those wishing to access the application over the Internet. A stand-by server can be deployed to provide redundancy with the recordings stored on hard disks. If the primary server malfunctions, the system switches automatically to the backup server. Each DVRS server is also equipped with its own hard disk RAID system to ensure data is always backed-up.
The Hytera DVRS provides an intuitive interface for searching and playing back recordings. It offers extremely detailed and extensive filter functions to help users navigate through the large number of recordings and messages. The user can therefore locate the required call quickly and immediately play it back. Customers can also create playlists of recordings to create a communication history over several calls, for example. The ability to analyse voice and messaging data can be very useful and the DVRS server provides comprehensive support for this. Users can, for example, display various call types across the entire system or just those relating to a specific base station. In addition to the data analysis, server hardware utilisation and network connection status are also displayed to allow the user to easily manage the operation.
In terms of system architecture, the DVRS can be installed and operated on a single server making it easy to integrate into existing IT environments. The installation of an additional DVRS server will further enhance capacity should it be needed. As indicated above, in this configuration, the two servers can be connected to operate redundantly.
Many users of DMR Tier III trunking network consider their radio systems to be mission or business critical, as it is a vital tool in their ability to respond to and manage critical situations. The radio system's voice recorder can be indispensable in these situations, as it provides a way to subsequently review what happened, analyse complex applications and improve training to deal with future incidents.
As already mentioned, the voice recorder may also provide a necessary function to meet legal requirements for those user organisations who are obliged to log their voice and data communications by law.
Whatever your needs are, Hytera has the voice recording solution to suit your needs. For more information contact one of Hytera authorised partners.