Hytera's two-way radios facilitated winning communication results at Bradford City's Valley Parade stadium
Digitall Comms has recently installed a new digital two-way radio system at Bradford City's football club's stadium to enable and improve management operations, security for the fans, staff, and players.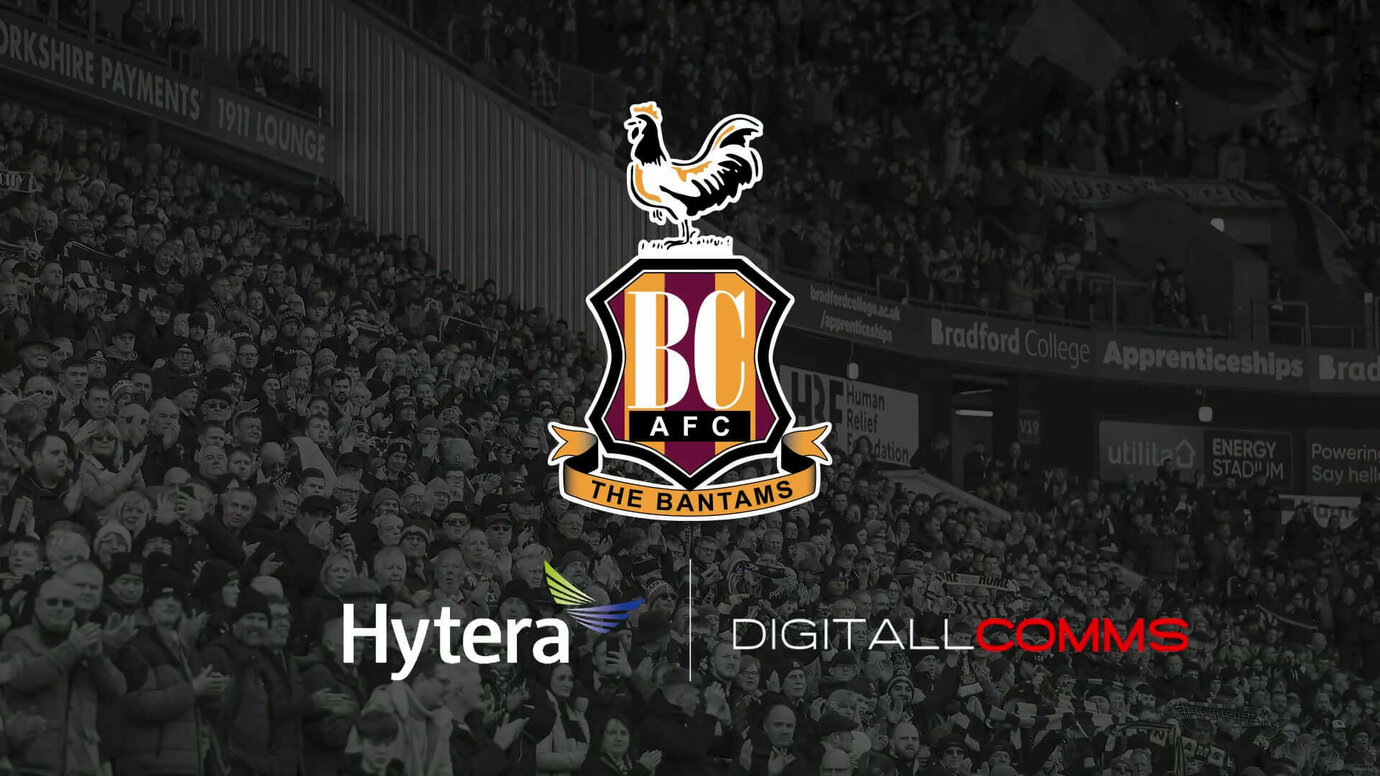 A new Hytera two-way radio system is enabling Bradford City Football Club to improve efficiency and enhance safety at its Valley Parade stadium in West Yorkshire. The Hytera DMR (Digital Mobile Radio) solution was designed and installed by local Bradford firm Digitall Comms Ltd., one the UK's leading suppliers of push-to-talk (PTT) comms and body worn cameras.
Digitall Comms specialises in providing reliable and secure communications for events and stadiums, and being a local firm as well, it was the natural choice of partner for Bradford City. Valley Parade is an all-seater football stadium with a capacity of 25,136 in its five stands and the football team has a big fanbase, so it is important that supporters, players and officials are safe both inside and outside the ground.
Hytera DMR systems deliver highly reliable and always available instant PTT voice and messaging services, which enables every key team at the stadium, including safety stewards, medical responders and car park attendants, to be connected at the touch of a button for fast and effective communication. This way they can ensure the safety of every single person in attendance at the stadium both on a day-to-day basis and in the event of an emergency situation.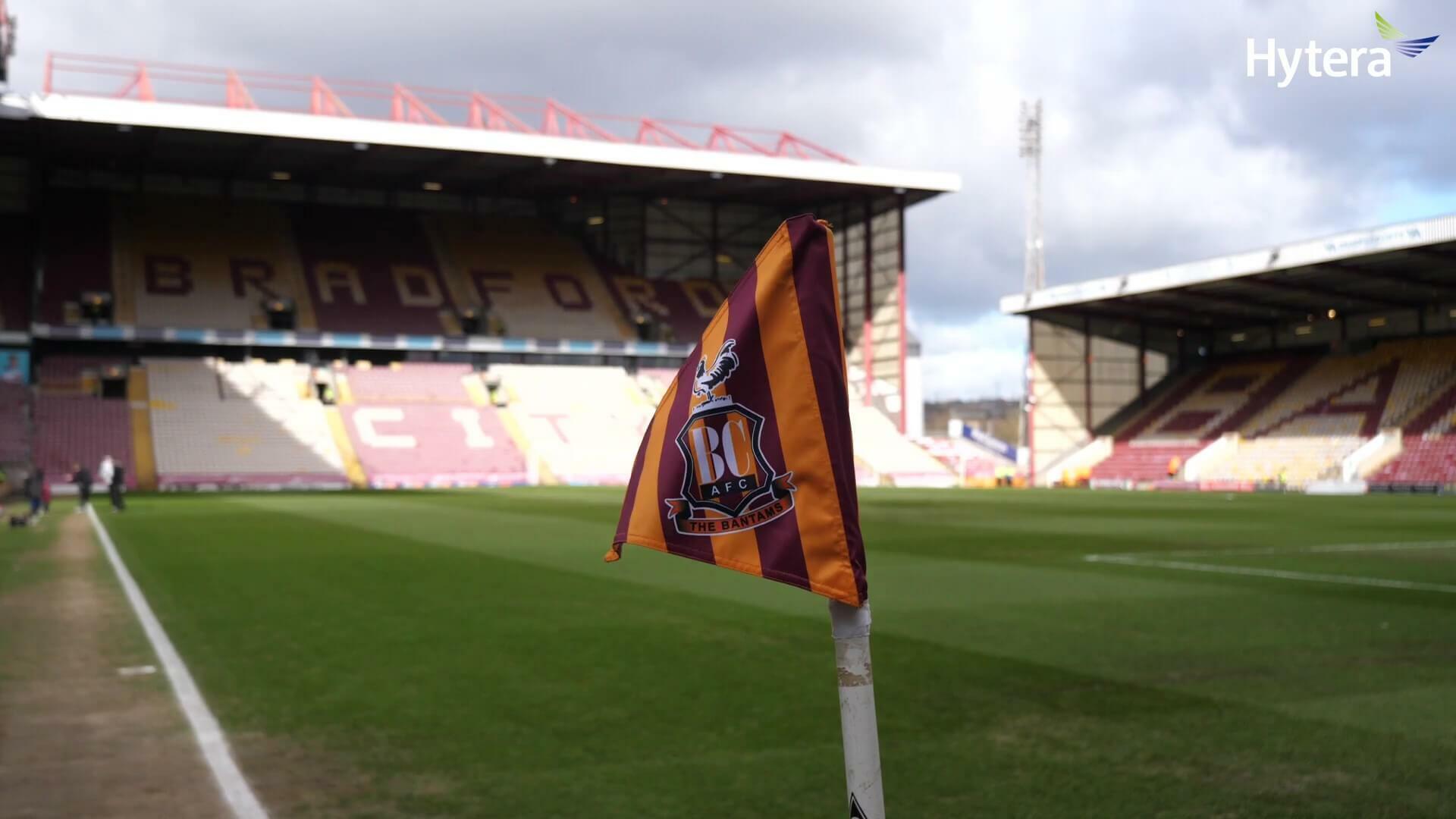 It is essential that on match days Bradford City supporters and visiting club fans are guided efficiently into the stadium and back out in a safe and orderly way. Two-way radios allow staff to manage stadium operations more smoothly, as the group calling facility enables relevant staff to be kept informed and updated on the changing situation in real time, enabling them to collaborate more effectively.
Staff can be separated into discrete call groups with their own dedicated radio channel, so only the relevant job roles such as safety stewards or medical personnel need be contacted if the message only concerns a particular team. Managing security and dealing with any trouble before it gets out of hand is a key consideration for stadium managers. Two-way radios allow staff to be quickly informed of any problem and to better coordinate an appropriate response more effectively.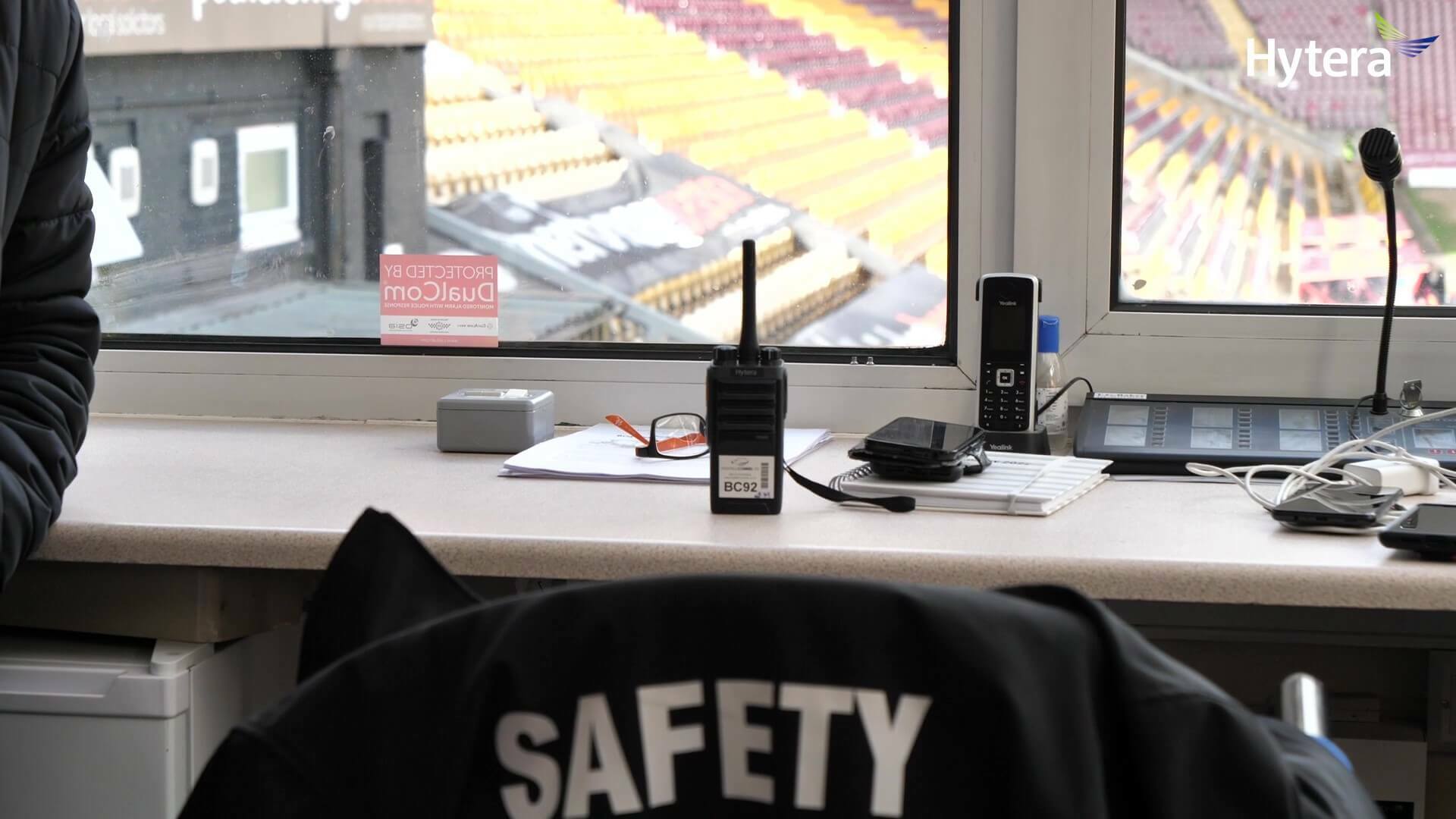 Digitall Comms supplied the club with Hytera PD405 DMR hand portable terminals, one of the most popular digital two-way radios in the business, as well as a Hytera MD785 DMR desk radio in the operations centre. The PD405 is robust, reliable and very simple to use, making it an ideal choice for staff at Valley Parade, particularly volunteer staff on match days, who may not have much experience of using radios. A PD985 is also used in order to record communications on match days. The recordings are saved to the SD card and then stored externally in case the police ever need the recordings for evidence.
Football stadiums are not quiet places, so clear and loud communications are essential. The PD405 delivers outstanding audio quality thanks to the latest Hytera audio processing technology and in-built loud speaker. The radios also offer a long battery life of approximately 16 hours in digital mode, so they can be relied on to keep going for the whole day.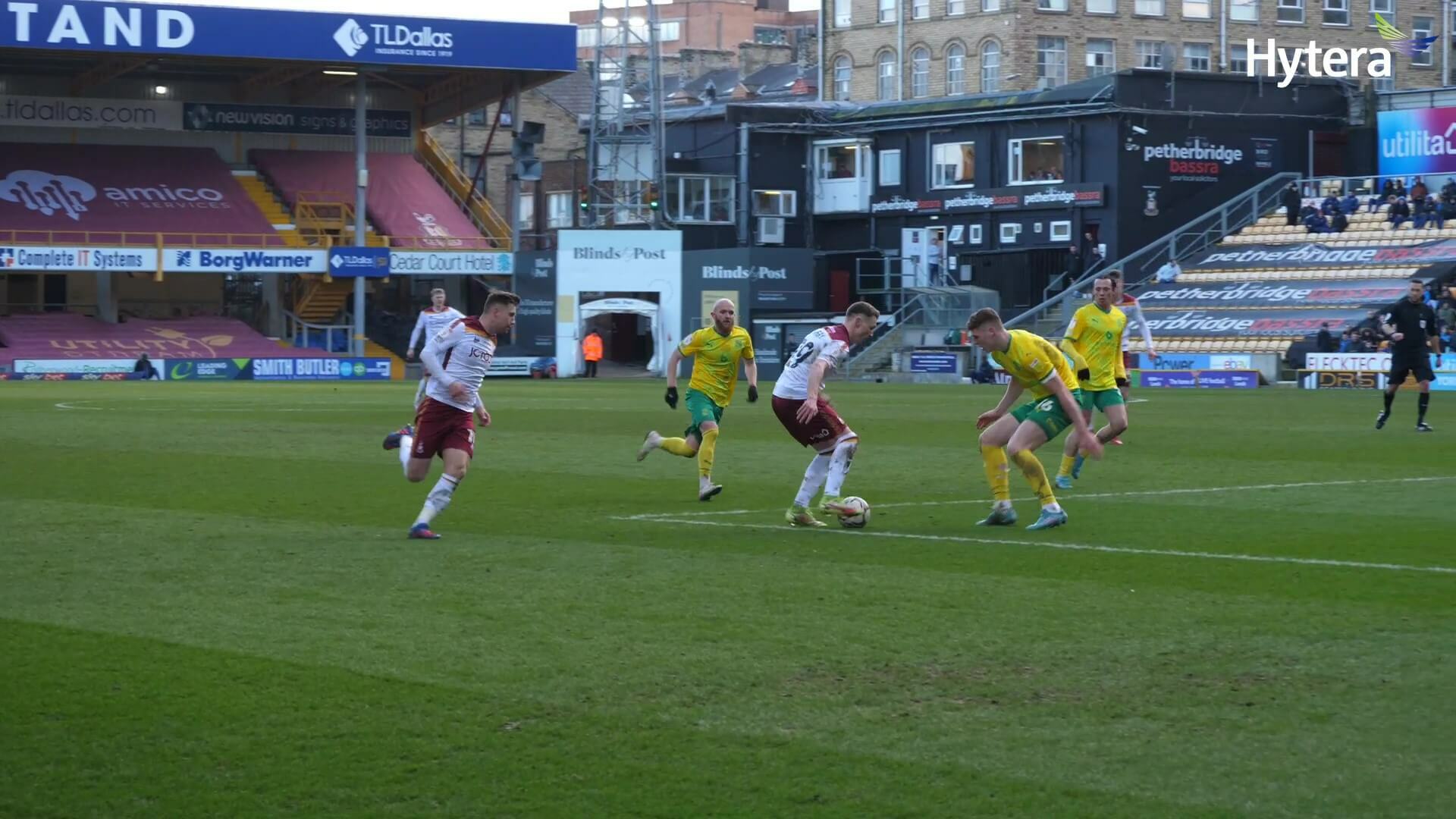 The radios are equipped with an emergency button, which will raise a top priority alarm to a supervisor or to other radios used by colleagues via the pre-programmed emergency mode. The alert will also identify the ID of the person issuing the alarm, so help can be directed more quickly to the right person.

A representative from Digital Comms stated, "We are a proud Bradford based company and we are delighted to support Bradford City Football Club as a business and as fans."
Check out our Video on YouTube which showcases how our radios can help facilitate winning results! Hytera and Bradford City FC Collaboration Video
Hytera two-way radios are the perfect way to deliver instant one-to-one and group communications to ensure stadium operations run smoothly and safely.