Hytera Communications Europe Roadshow 2022
Hytera Communications Europe is delighted to announce their 2022 European Roadshow - coming to a city near you!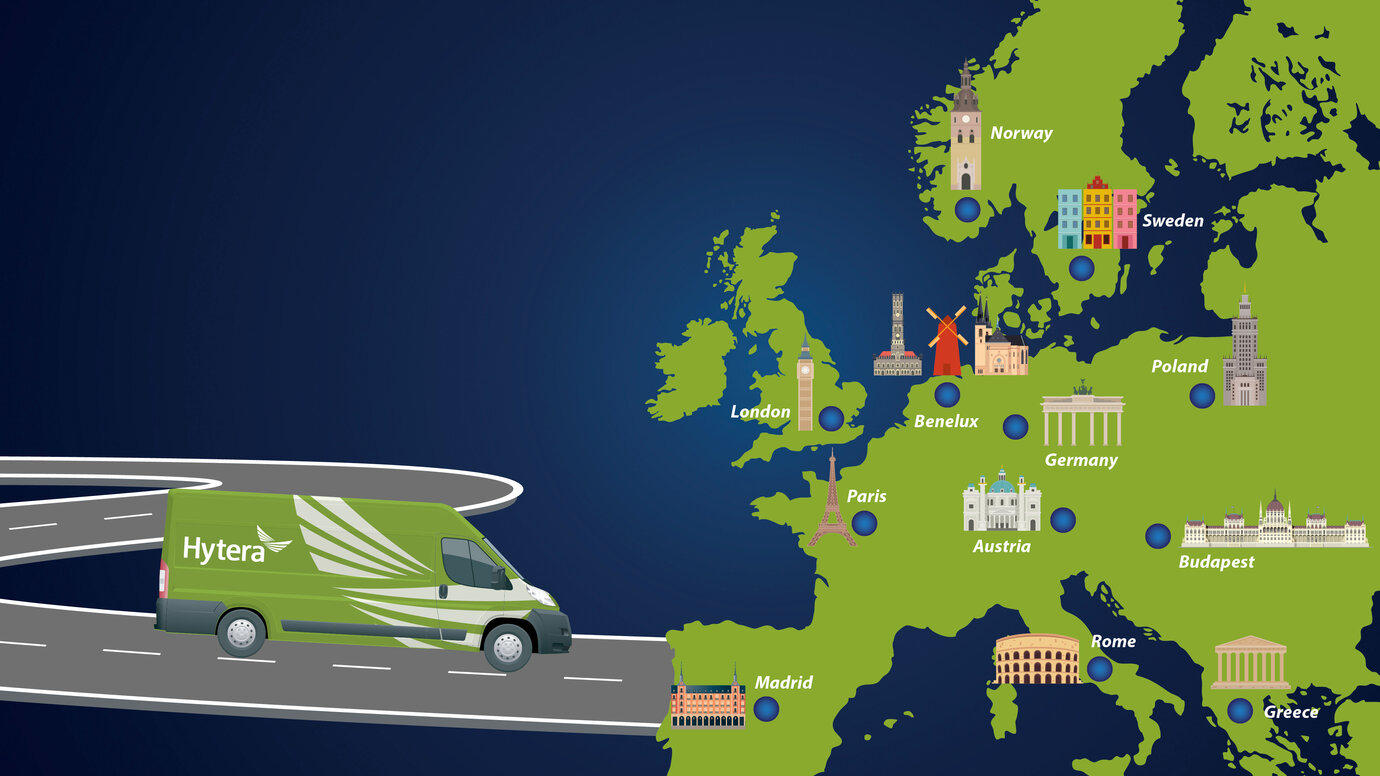 This series of events will bring professional end-customers and Hytera Resellers together for thought leadership seminars, live product demonstrations, and networking.

Hytera Communications Europe will be visiting many cities throughout Europe and, in most cases, will host these Roadshows together with Channel Partners to deliver a series of unmissable one-day events.

Roadshow Locator
Click on the pins below to view the upcoming Hytera Roadshows.
Roadshow Gallery
Our 2022 Roadshow is in full swing, check out the latest images captured from every city!
Find out more
To find out more, email info@hytera-europe.com or complete the form below.