Best practice tips to optimise DMR battery performance over winter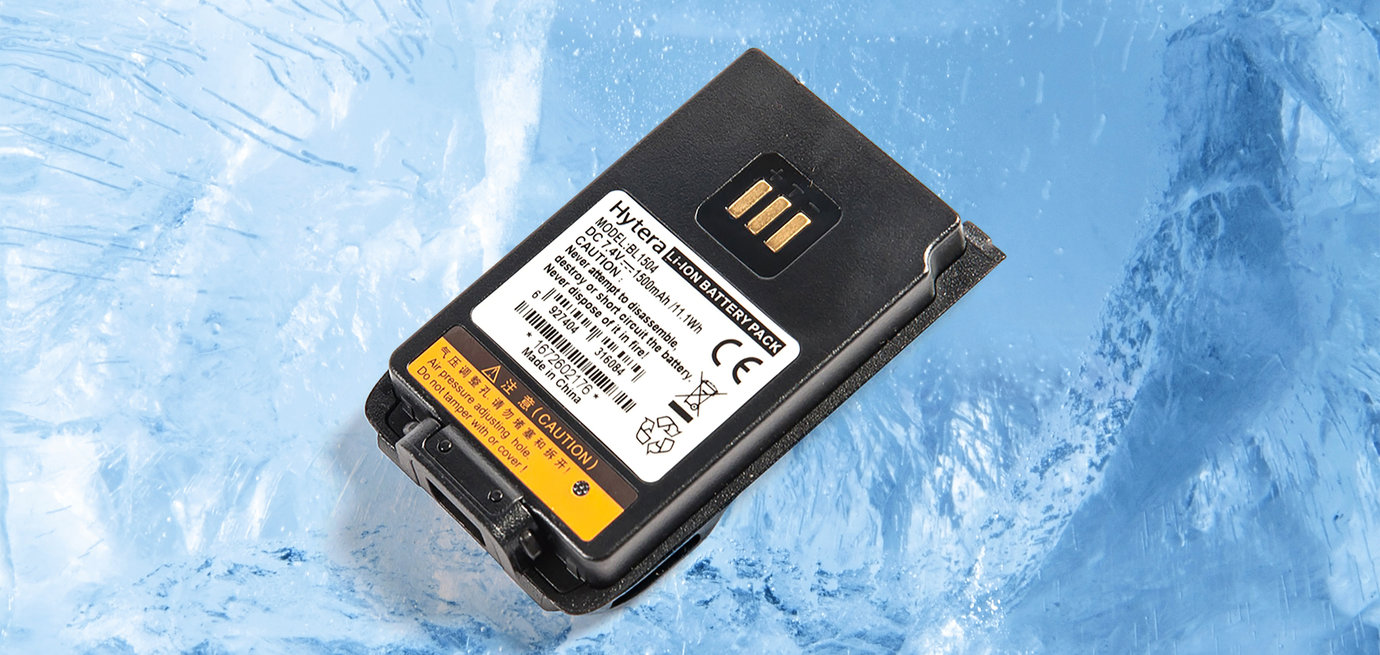 Batteries rarely perform at their best in cold and wet winter weather. DMR radio batteries are no exception to this rule, so now is a good time to think about replacing aging batteries which could potentially impact on performance in the field before they deteriorate further over winter. It is also a sensible move to remind yourself of best practice for looking after radio batteries, so you can optimise those that are still performing well.
Hytera DMR radios use Lithium-ion batteries for a number of reasons. They have a slim form factor and generally weigh less than other battery options, but without compromising on capacity performance or battery life. They offer an impressive energy-to-weight ratio, charge up quickly and are more environmentally friendly as they don't contain harmful metals like cadmium or mercury.
Lithium-ion batteries are much less susceptible to 'memory effect' whereby the battery deliverable capacity gets progressively shorter each time it's recharged. Memory effect can mean organisations have to spend more money replacing or doubling up on batteries in order to ensure teams have operationally effective communications available during working hours.
On average, users will keep a radio for about five years, but they will need to change the batteries every two years or so, as their performance will naturally decrease over time. Lithium-ion batteries perform worse in cold temperatures, so if they are already degraded the charge will last for less and less time as winter progresses. Hence, now is a good time to review the performance of your battery stock and renew them if necessary.
The latest Hytera charging solutions and smart batteries provide battery cycle updates, charge countdowns and detailed charging data. This tells you how old the batteries are, how many charge cycles they have had, and provide battery optimising systems to refresh them.
Many customers will keep spare batteries in stock. If so, it is important to ensure you cycle spare batteries round, so they are regularly charged up. It is also good practice to not let battery charges run down to zero wherever possible, as this will reduce the amount of charge cycles the battery can go through before it fails. Observing these simple rules will aid performance and prolong battery life.
It is also worth noting that Hytera Push-to-Talk over Cellular (PoC) devices have user replaceable batteries - unlike most cellular smartphones. Once the battery has gone, you generally have to replace your smartphone whether you want to or not. It is another reason why investment in Hytera DMR radios and PoC devices provides excellent value for money over time, as they last much longer than smartphones.