Elevate the performance of your operations with a new generation of business radios
Hytera's New Ultra-light, compact AP325 and BP365 Next Generation Range of Business Radios is designed to empower commercial business users across multi-faceted industries and scenarios. This range gives users a more reliable, and extended communication coverage distance with a brand-new RF solution. The AP325 is a pure analogue radio without display and keypad whilst the BP365 is a DMR and Analogue radio with 0.9 inch OLED display and simple keypad (including navigation keys and two additional programmable keys P1, P2). They each come in 2 variants, one with 400-440 MHz and another one with 430-470 MHz. The BP365 is additionally available with built-in Bluetooth.
Discover the AP325 ultra-light analogue business radio
The AP325 analogue portable business radio empowers commercial operations based in industries such as supermarkets, hotels, and logistics, by enhancing efficiency and productivity through efficient and reliable communication. It audibly conveys information such as channel names, zones and battery level, so users can immediately know the radio's status. This device is a must-have communication tool for day-to-day operations.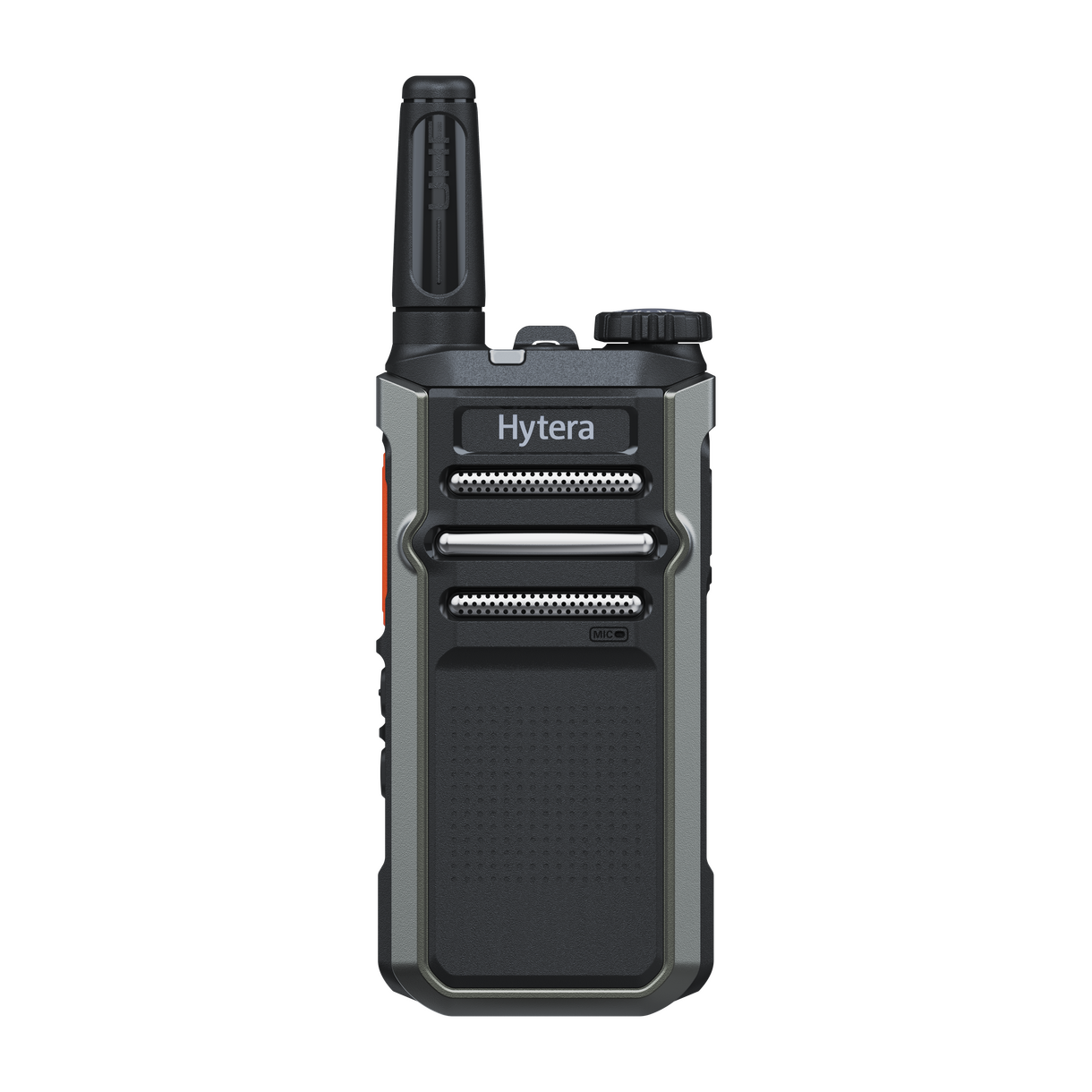 Discover the BP365 ultra-light business radio that supports both digital and analogue modes
The BP365 packs innovative features into a thinner and lighter body and supports both DMR and analogue modes. It features a long-lasting battery, best-in-class audio, and rugged housing. The two-slot TDMA technology allows two groups of users to communicate independently at the same time and on the same frequency. This radio is designed to enhance efficiency and productivity for users working at hotels, logistics, and more.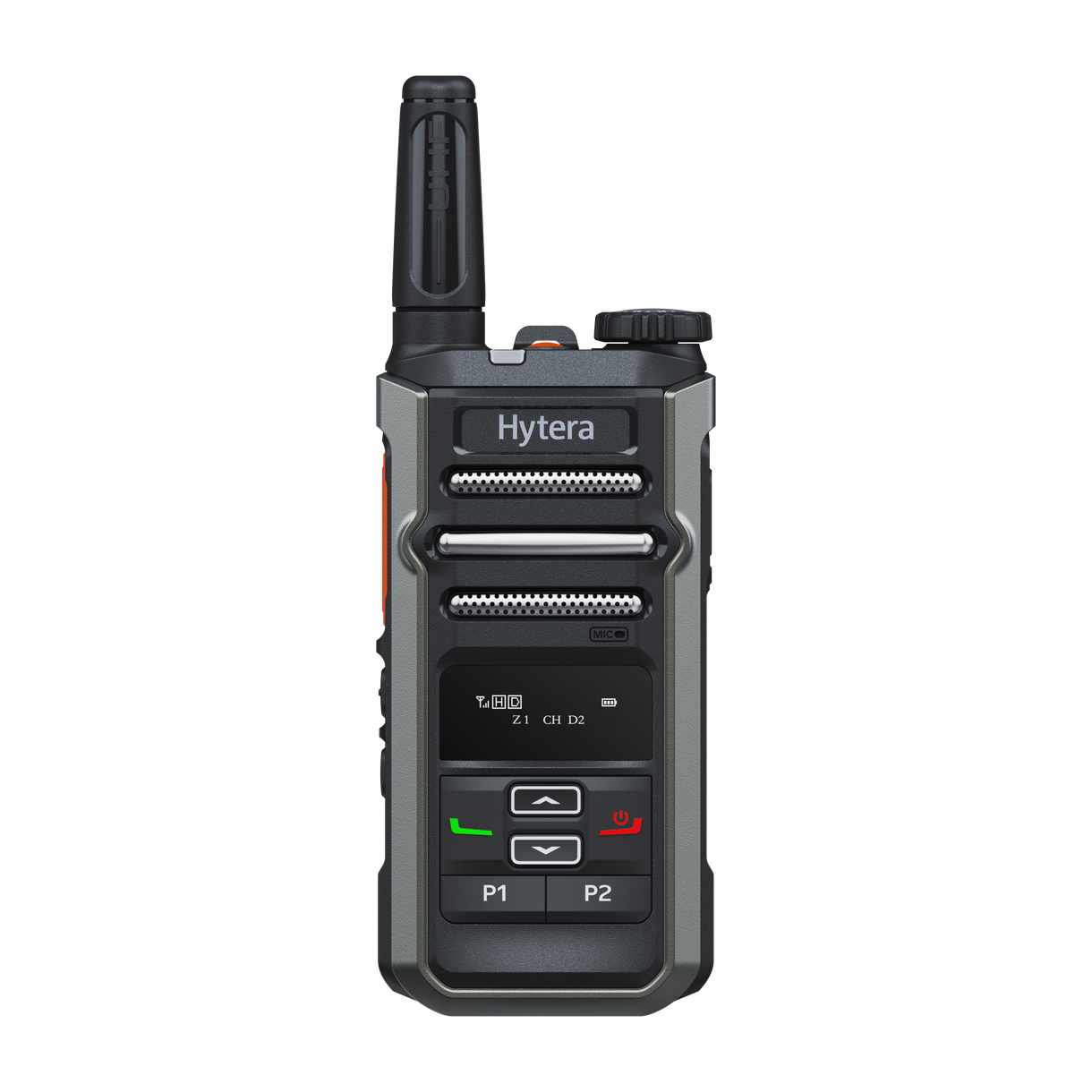 Keep informed throughout the workplace
Experience seamless communication across your entire work site with the AP325 and BP365. Boasting a powerful 3W TX power and an impressive receiving sensitivity of up to 0.18μV,this range empowers users to stay connected and exchange messages effortlessly, regardless of their location.
Whether you're navigating a large-site supermarket, managing operations in a hotel, or coordinating logistics in a busy warehouse, these business portables ensure clear and reliable communication for teams located across all areas of the workspace.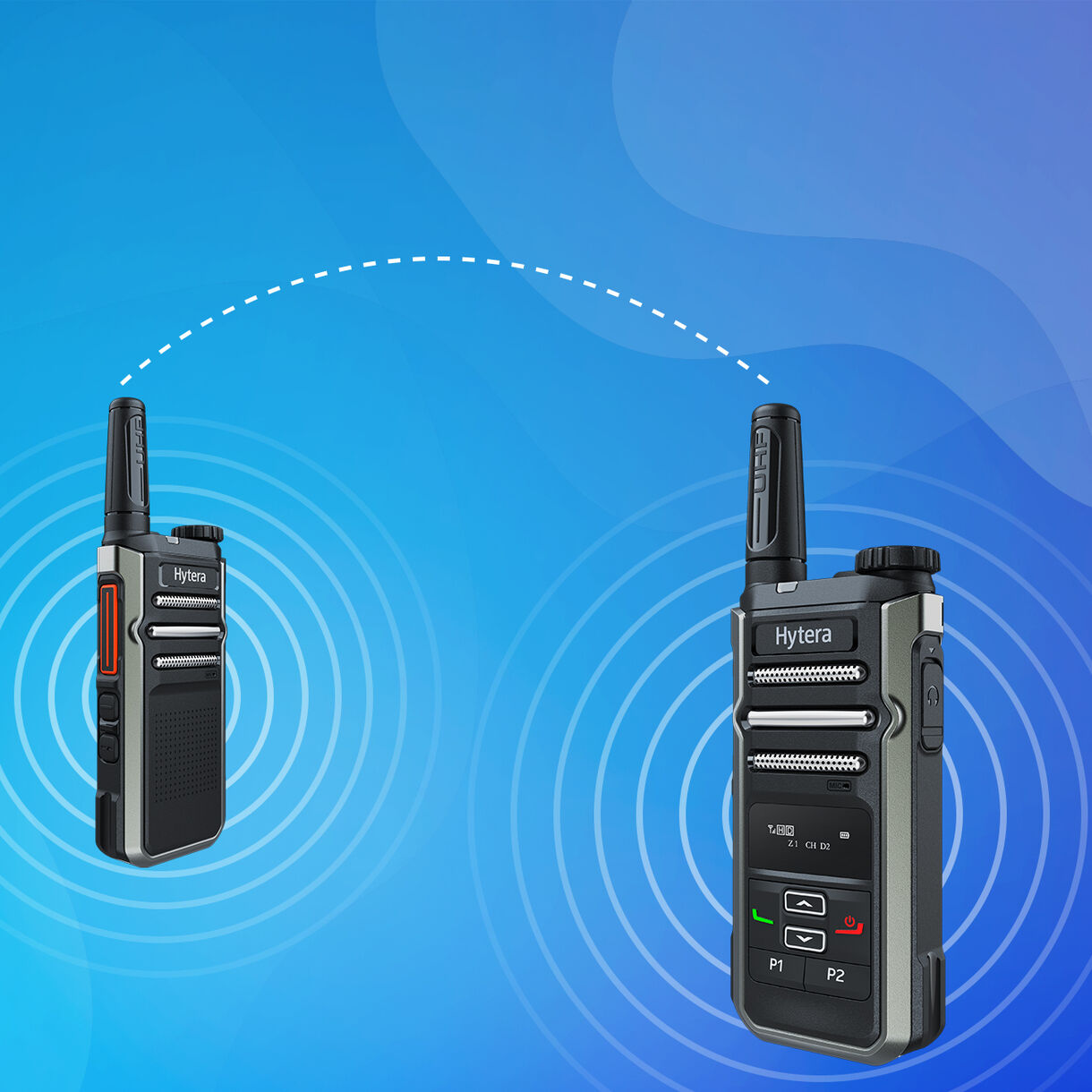 Fast charging on the go!
Experience efficient power management! Featuring a built-in battery that swiftly charges to full capacity in just 2.5 hours, the AP325 and BP365 ensures you are always ready for uninterrupted communication.
With a short one-hour charge, you gain an impressive 8 hours of continuous usage, enabling prolonged and reliable communication throughout your day.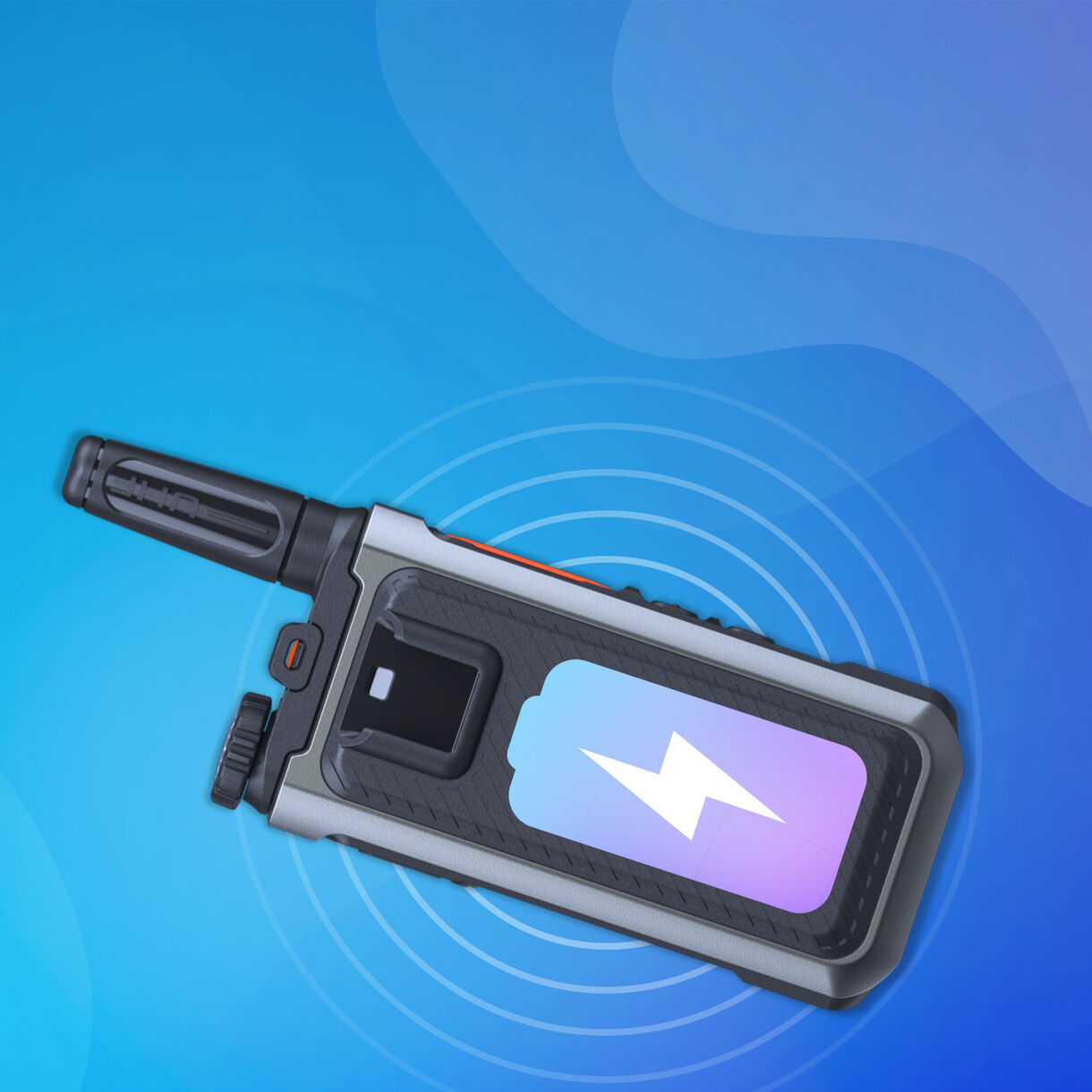 One Port Fits All
Simplify your radio management with the versatile design. With its convenient "one port fits all" design, users can effortlessly program, upgrade, and charge devices using a single Type-C USB port located on the bottom.
No more hassle of dealing with multiple ports or cables—just plug in and experience seamless functionality. This streamlined feature saves time and effort, allowing you to focus on getting the job done efficiently and successfully.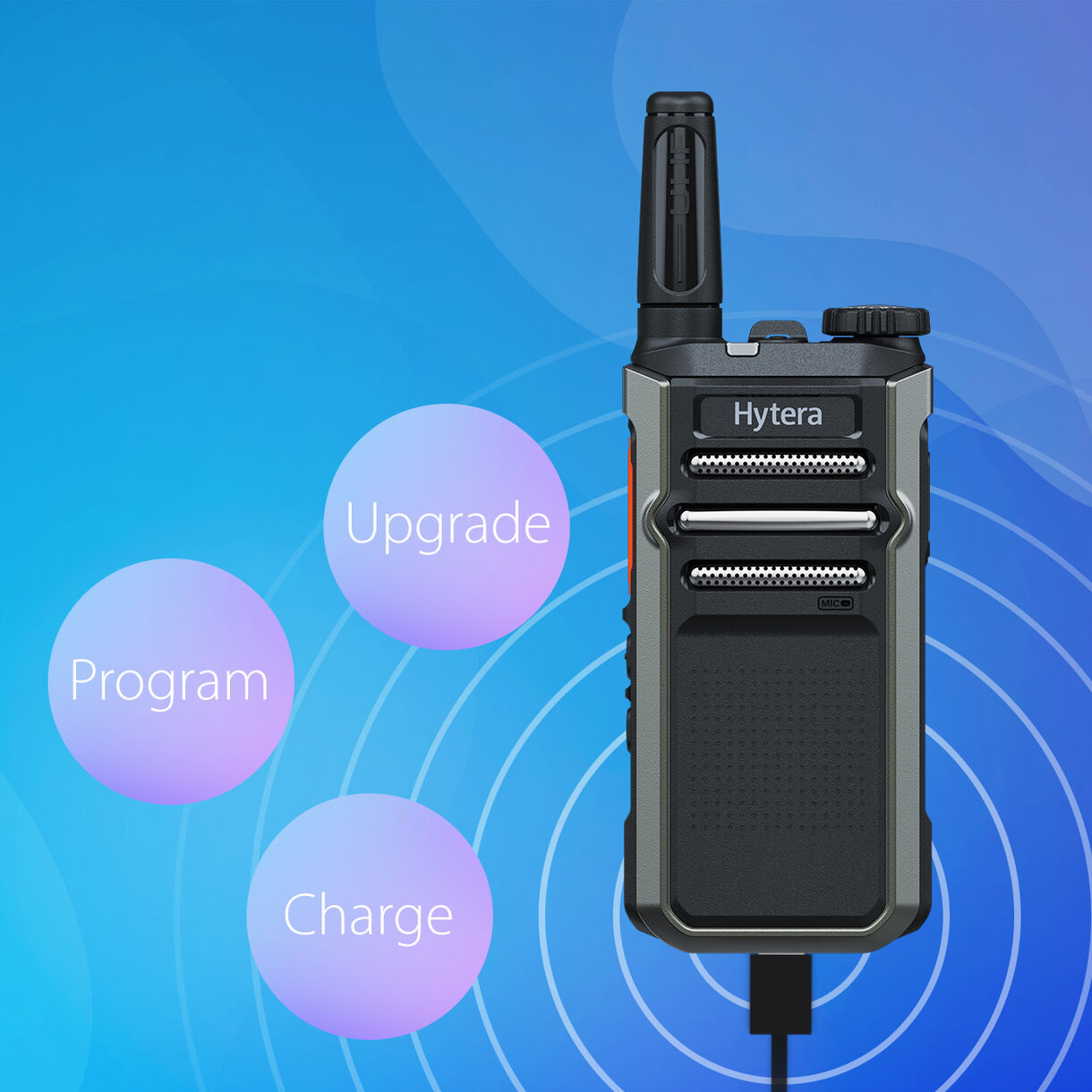 Loud And Clear Audio
Experience crystal-clear audio when needed the most. Equipped with a powerful 3W speaker that outputs up to 90dB, this range of portables ensure your messages are heard loud and clear.
Even in the most challenging and noisy environments, this range rises above the noise with its professional noise cancellation algorithm. Say goodbye to communication barriers and enjoy uninterrupted conversations with exceptional audio quality. Whether you're in a bustling supermarket or a busy logistics facility, the AP325 and BP365 guarantees crystal-clear sound, allowing you to stay connected and efficient in every situation.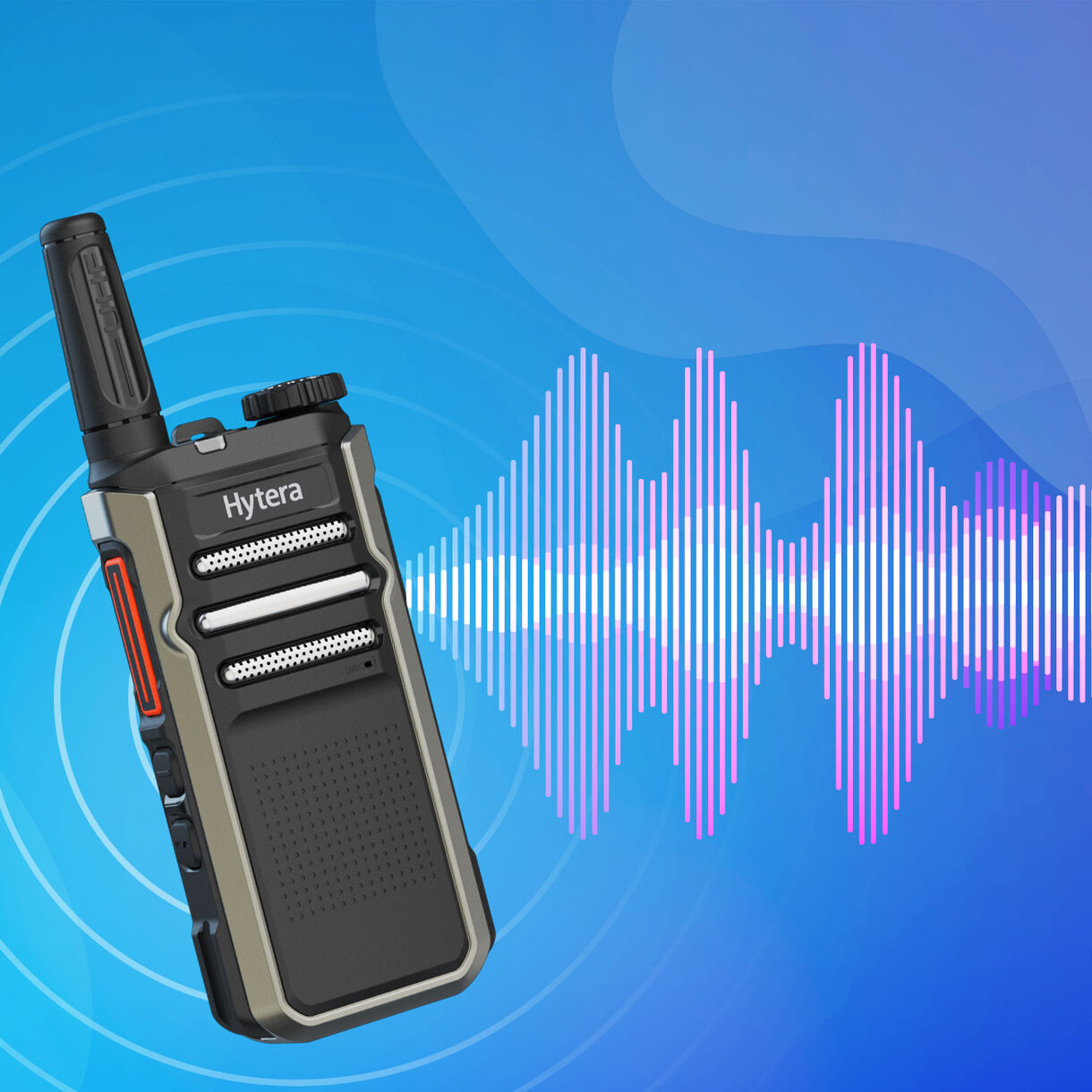 Voice Announcements
Stay informed and in control with the AP325. This advanced radio goes beyond simple communication by audibly conveying vital information such as channel names, zones, and battery levels.
With a quick listen, users can instantly grasp the radio's status, ensuring they are always up to date and ready for action. Say goodbye to guesswork and stay one step ahead with a radio that provides immediate, audible feedback, keeping you connected and informed at all times.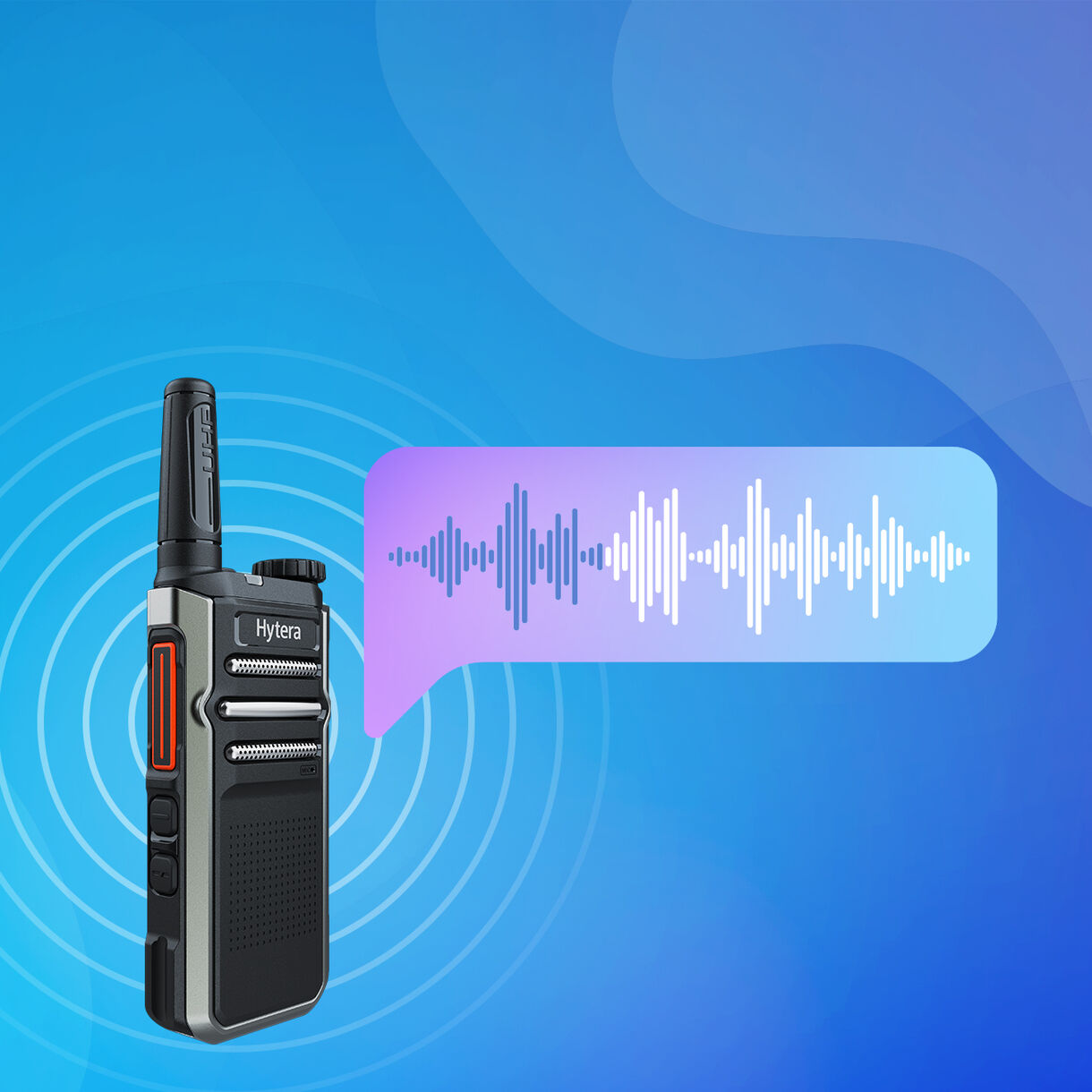 Save on the costs of frequency points
Thanks to its innovative two-slot TDMA technology, the BP365 enables two groups of users to communicate independently on the same frequency simultaneously.
By efficiently utilising the available frequency points, it optimises communication resources, reducing the need for additional frequency allocations and ultimately saving costs.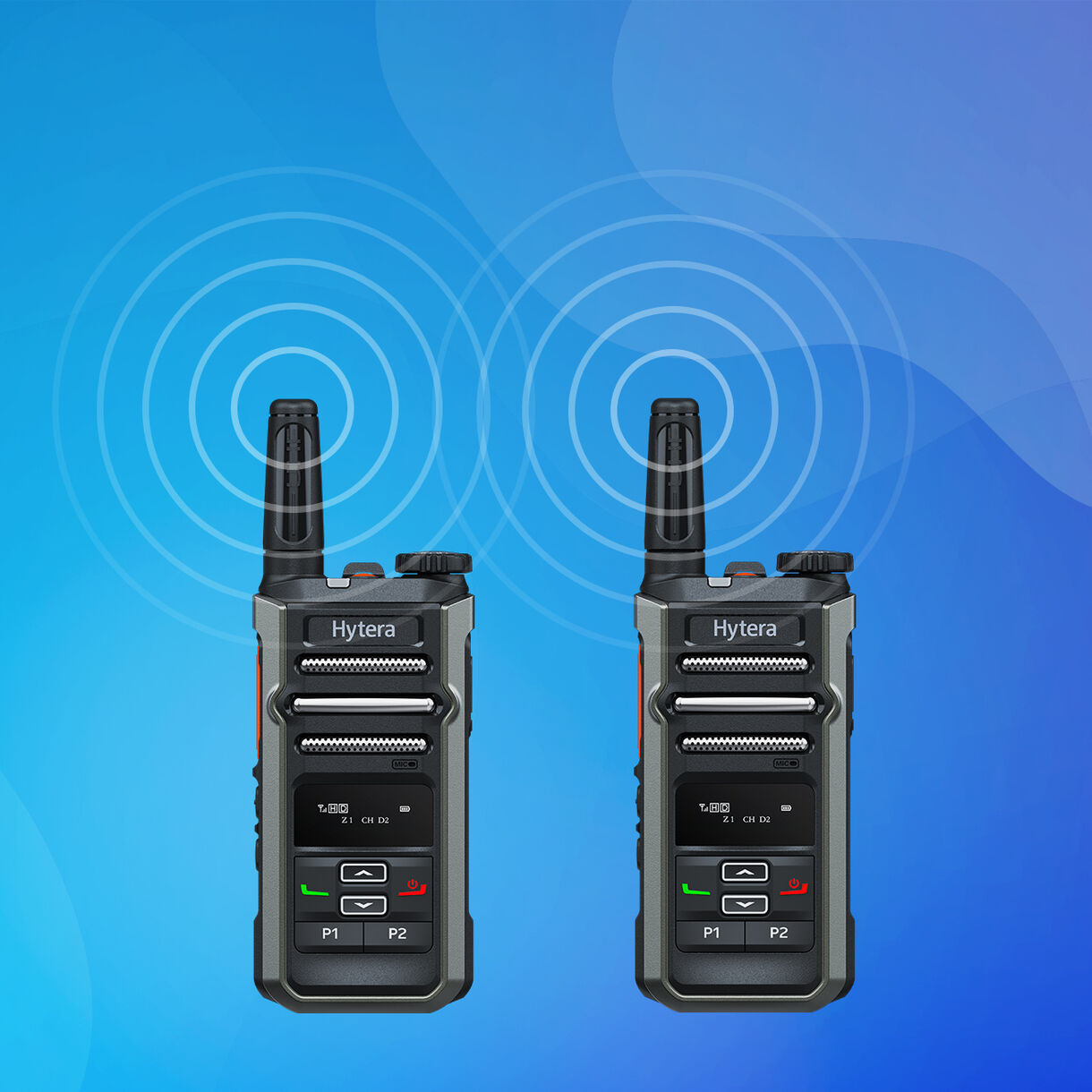 AP and BP Product Video
AP325 and BP365 Product Video
Book a product demonstration with our team of experts
Thank you for your enquiry, we will be in contact with you soon to schedule a product demonstration.