Highlights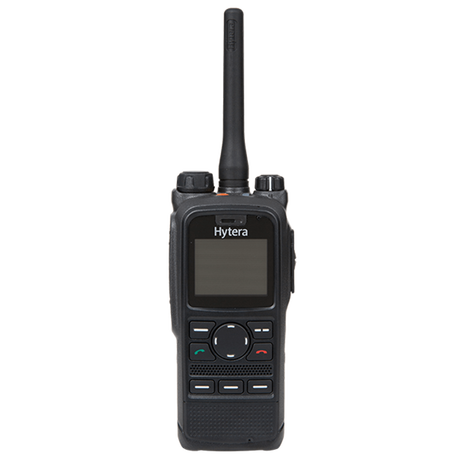 Versatile Operation
The PT580H Plus S provides rapid access to the TETRA radio network in trunked mode (TMO), communicates between radios in direct mode (DMO) and can also boost the area of operation via DMO Repeater mode (licensed).
Safer Workforce
Protecting the user with lone worker, man down alarm and emergency alarm features.
Dustproof and Waterproof
IP67 rating for ingress protection, withstanding submersion in 1 metre of fresh water for a duration of up to 30 minutes.
Voice and Data Services
Precise positioning is available due to the integrated GPS function, as well as many other voice and data services according to the TETRA standard.
Clear Communication
The PT580H Plus features an advanced audio chip with the latest noise cancelling capability. Users working in noisy environments therefore benefit from excellent audio quality.
Functions
Versatile Voice Calls
Supporting various voice call types, including; Private Call, Group Call, All Call and Emergency Call.
Lone Worker
The lone worker feature uses a timer in the radio to measure inactivity. If the timer expires, a warning is issued, and if there is no response to that, the alarm is triggered.
Bluetooth Audio
Wireless connectivity to audio devices to improve user experience.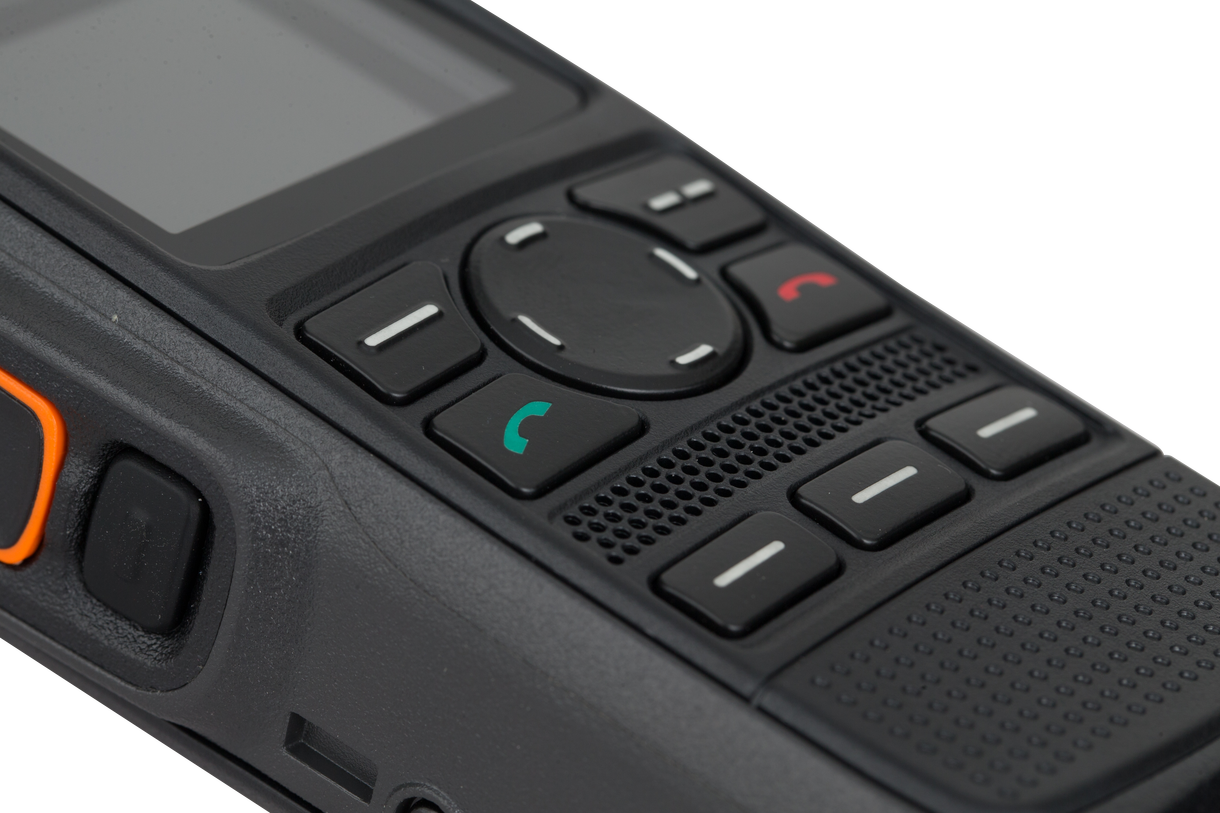 GPS
Global Positioning System, enabling location based services to improve safety and control.
Man Down
The man down feature will let you know if the radio has been tilted past a certain angle. This may happen for instance if the radio user has fallen over or is unconscious or injured. The alarm will be triggered after a warning is issued to the user.
Antenna
Battery
Charger & Power
Car Kit
Audio
Cables
Carrying
Mounting
Related products that work with the PT560H
TETRA Applications
TETRA Systems
Technical Specifications
General
Frequency Range

F3 : 380 - 430MHz, F4 : 405 - 475MHz, F5 : 806-870 MHz

Channel Spacing

25KHz

Available Battery

2000mAh Li-ion (standard), 2500mAh Li-ion (option)

Battery Life

1800mAh (20hrs), 2500mAh (27hrs)

Dimensions(W×H×D)

127.5 x 55 x 39.5mm

Weight

368g (with 2000mAh battery and antenna)

Display

160 x 128 pixels, 65536 colors 1.8 inch, 4 rows

Keypad

Partial Keypad

Programmable Buttons

8
User Interface
Display

1.8inch,160*128pixels,65536colors

Talk Group-TMO

6000

Talk Group-DMO

4000

Telephone book

2000

Inbox

400

Outbox

50

Folder-TMO

200

Folder-DMO

50

State Message

200
Transmitter Specification
RF power

Max 3W(1.8W for 806-870MHz), 4 steps of 5dB
Receiver Specification
Sensitivity (Static)

-116dBm (typical -118dBm)

Sensitivity (Dynamic)

-107dBm (typical -109dBm)

Audio Power Output

2.0W
Environmental Specifications
Dust & Water Intrusion

IEC60529, IP68

Drop, Shock & Vibration

MIL-STD- 810 G; ETS 300 019-1-7 5M3