Hytera launches a new intelligent temperature screening solution that's easily integrated with multimode terminals
Hytera has developed a safe, simple and efficient way to measure and screen body temperatures with non- contact by deploying a new remote intelligent temperature camera which sends an alert to Hytera radios if an abnormal temperature reading is detected.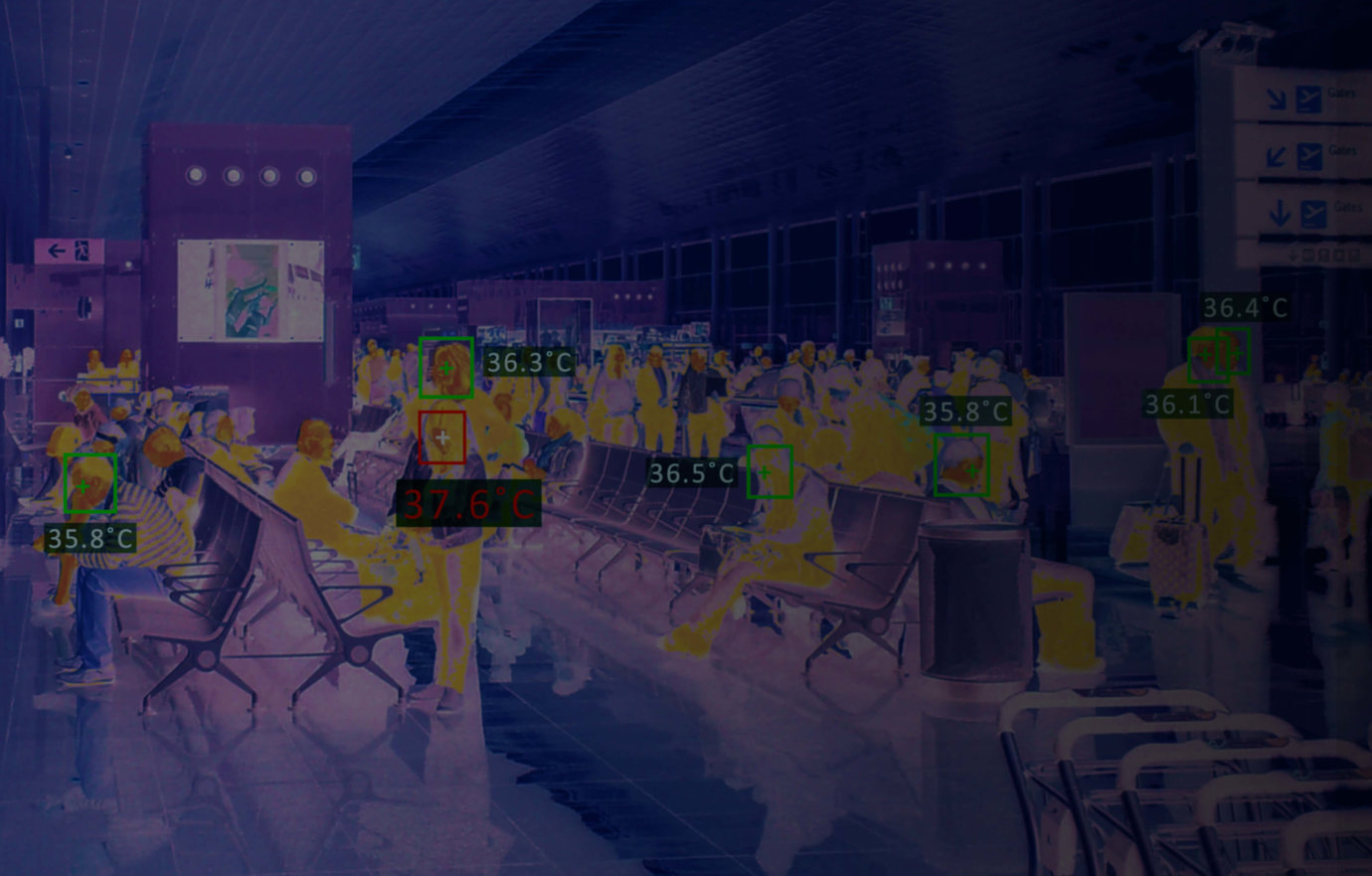 Hytera's new Intelligent Temperature Screening Solution is designed for the detection of body temperatures to meet the safety needs of high traffic public areas such as office buildings, airports or shopping centres. It provides non-contact, instant preliminary temperature screening with access control using infrared sensor thermal technology.
This simple, but highly effective non-contact temperature measurement solution enables small- to medium-sized organisations to safely detect if someone has an abnormal temperature. As countries come out of lockdown and people return to work and other public sites, it is vitally important to detect whether anyone has an abnormal temperature and may risk spreading infection. It is critical this is done effectively and efficiently to allow organisations to quickly process relatively large numbers of people as they enter a building. But manual temperature screenings using thermometers and infrared detection guns are slow, inefficient, and unsafe as they increase the risk of cross-infection due to face to face contact.
The new Hytera remote temperature screening camera solves this problem as it can be rapidly mounted on a tripod and set up in the entrance to a building. The device remotely measures the temperatures of multiple persons at the same time up to a distance of 3m with no risk of close touch infection. If an abnormal temperature is detected the camera sends an alarm notification to Hytera handheld terminals such as the PDC550 Push-to-Talk over Cellular radio, PDC760 DMR/LTE multi-mode advanced radio or PTC680 TETRA/LTE multi-mode advanced radio. The person whose temperature is abnormal can then be notified and re-checked before the appropriate action is taken.
Hytera's solution enables receptionists or other front of building staff to be quickly alerted if anyone is running a high temperature. Using their radios, they can press the PTT button and call someone over the radio system to come and assess the person. This allows receptionists to quickly resume their normal tasks, minimising disruption to others.
The PDC550, PDC760 and PTC680 combine narrowband and broadband smartphone capabilities. The advantage of this is that staff only need to carry one device, which allows them to simultaneously monitor the temperature system via an app on the radio and use it as a highly reliable and efficient two-way communication device.
Hytera delivers additional value that's integrated with existing Hytera radios by providing a simple, quick to install and very effective way to offer protection with this reliable temperature screening device – enabling reopened establishments to provide that extra duty of care on site.
For more information on our temperature screening solution please visit https://hytera-europe.com/temperature-access-control or contact info@hyterauk.co.uk