Hytera's Newly Launched PDC760 Multi-Mode Advanced Radio Delivers Excellence Across Industries
Multi-Mode Advanced Radio is first of its kind to offer truly convergent platform; PDC760 is built to handle any critical communications situation while improving operational efficiency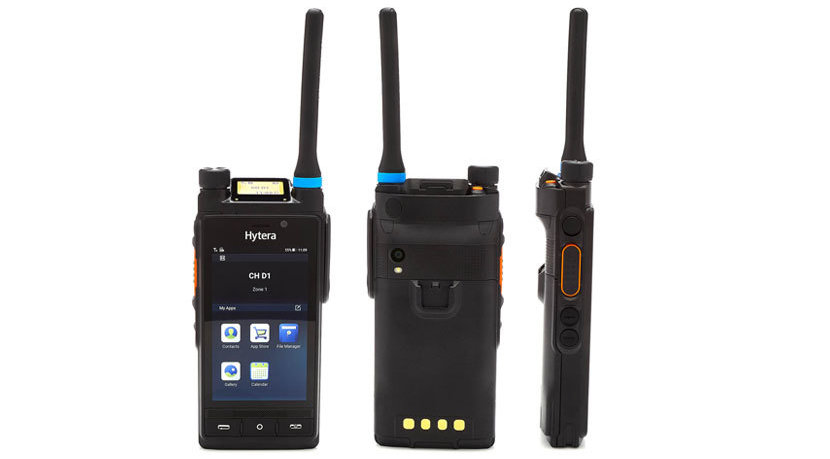 (MIRAMAR, Fla. and IRVINE, Calif., Dec. 5, 2018)- Hytera, a leading global provider of innovative Land Mobile Radio communications solutions, officially launched a new product for its Digital Mobile Radio (DMR) portfolio today, the revolutionary PDC760 Multi-Mode Advanced Radio. The PDC760 offers modern functionality with a rich selection of applications and high-level data security coupled with a user-friendly interface.
Hytera recognized a need in the market for a scalable platform that can both accommodate traditional narrowband approaches to critical voice and converge them with a range of new capabilities made possible by broadband and smart devices. The PDC760's powerful handset works on the first-of-its-kind truly convergent platform for critical voice and broadband data services and marks a significant milestone within the two-way radio communications industry.
Across a wide range of applications, including daily business operations and emergency response, broadband and narrowband, public and private networks, the radio is built to meet a diverse set of communications requirements, allowing users to improve situational awareness and respond quickly and effectively.
The PDC760 includes an array of innovative features, beginning with its ergonomic design, rugged chassis and Gorilla Glass III touchscreen display, and extending through the ability to capture 4K video footage even in extreme weather conditions. Those working in loud environments can also communicate with ease with Hytera's crystal clear critical voice features and advanced audio technology, including triple-mic noise suppression, acoustic echo cancellation and wind noise suppression. The PDC760's quick charging technology is three times faster than regular batteries and 80 percent of the battery's capacity can be charged in just 30 minutes. Along with multiple security assurances and real-time monitoring, the radio offers software and hardware encryption to help prevent voice and data theft.
"The PDC760 is a futuristic device that demonstrates the direction Hytera is taking the market," said Bruce Marcus, CTO, Marcus Communications. "Hytera is leading the way by providing both exceptional radios and a simplified pathway to broadband and narrowband convergence."
From its selection of worker-friendly and ruggedized features to its ability to ensure seamless connectivity across a range of modalities, the PDC760 Multi-Mode Advanced Radio is a revolutionary DMR LTE hybrid device offering the ideal platform for secure critical voice and broadband data services.
"Workers across dozens of industry sectors managing active on-the-ground situations can rely on the PDC760 to ensure they can clearly and securely communicate in critical scenarios," said Steve Cragg, VP Sales, Hytera America, Inc. "This radio is emblematic of Hytera's commitment to innovation and providing forward-thinking products for the land-mobile-radio industry."