Hytera Ensures Hospitals Communicate Safely During Coronavirus Outbreak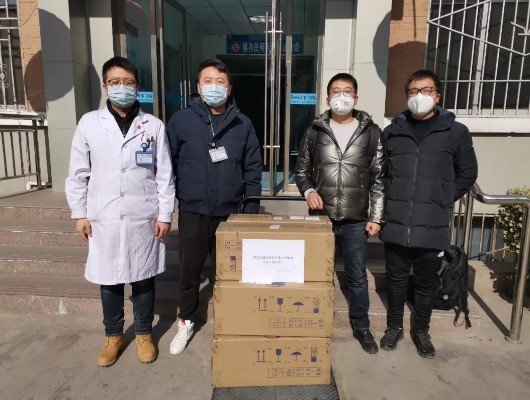 As the NCP (Novel Coronavirus Pneumonia) epidemic continues to spread, donations and support from all walks of life are being delivered to Hubei province. Hytera, market-leader in two-way digital radio technology, are amongst those that have stepped forward, providing essential communication support for the epidemic prevention and control.
On January 24th, Chinese New Year's Eve, the Hytera team took the initiative to contact dealers and employees around the country and set up a national emergency support team, providing free assistance for the virus epidemic fight.
In Wuhan, the city with the worst outbreak, the Hytera employees and local dealers of the Hubei branch went to Wuhan Red Cross Society and Huoshenshan Hospital. Armed with more than 290 wireless communication devices, the Hytera team entered the hospital fully aware they would be at risk of contracting the virus.
Thankfully, their risk paid off. The Hytera devices that were brought into Wuhan Red Cross Society and Huoshenshan offered life-changing communication between isolated and non-isolated areas, this avoided cross infection whilst ensuring patient care continued as normal.
Since January 24th, Hytera has donated more than 2,200 sets of communication equipment throughout Shenzhen, Chongqin, Shanghai, Wuhan, Xi'an, Zhengzhou and Chengdu and the emergency support team are continuing to respond to requests, ensuring high-effective communication support during this epidemic.