What are Hytera's emergency solutions?
With self-connect technology, Hytera's emergency solutions enable network coverage in remote areas such as mountain and woodland areas or expand network coverage in blind spots such as the subway, tunnel, underground. Emergency repeaters and networks also provide communication support in case of fire, flood, earthquake or other disaster destroying any pre-existing communication infrastructure.

Hytera emergency solutions, including broadband and narrowband, DMR and TETRA systems, sets up a secure, non-of-sight wireless link-on-demand to enable front line responders to communicate with on-site command centres and other teams in complicated environments. The network deployment is flexible and scalable for maximum coverage and reliability.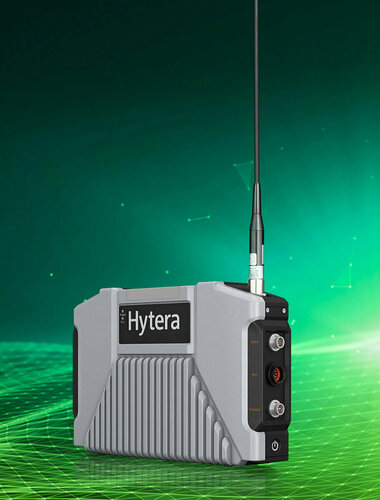 E-pack TETRA
E-pack TETRA
The E-Pack (TETRA) is an all-in-one radio, repeater and mesh node designed for fast and flexible deployments such as emergency situations on one frequency
Learn More
Who uses emergency solutions?
The kinds of industries which use emergency services include transportation, security, energy, utilities, construction and local government organisations during events, seasonal peaks in demand or responding to disasters.
The often widely dispersed nature of emergency operations or remote applications mean other technical solutions can be used to overcome challenges. The flexibility of PoC (Push to talk over Cellular) radio technology provides multiple communication options for sending voice and data over any available network.
Flexible networking

High mobility
Rugged and reliable
High level security
Wide network coverage

Self-organized networking by just powering on