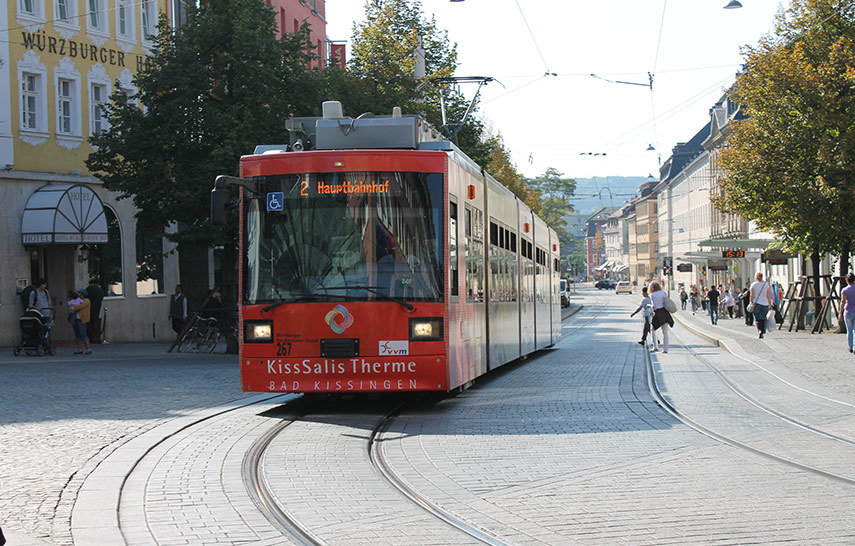 A Modern IP Radio System, Overnight
To ensure smooth and efficient operation, WSB needs reliable voice and data communication: for voice calls between the 430 employees in the tramway and bus service and for data transmission for the Intermodal Transport Control System (ITCS). The ICTS is responsible for all communication between the control room, trains and buses, making it the lifeline of all state-of-the-art transport companies.
Since 2008, WSB has been successively installing dynamic passenger information displays at the stopping places. WSB was the first local public transport company in Europe to use TETRA digital radio to transfer its data. The existing radio system ACCESSNET-T had been in use successfully since 2004. WSB decided to modernize its radio system in 2015, opting for future-proof IP technology and the TETRA radio system ACCESSNET-T IP from Hytera.
Our Solution
The TETRA radio system offers all the functions required for reliable and efficient operation of a public transport company including fast call setup times, high voice quality and call functions like group calls. That means the employees in the vehicles can be reached by the control room at any time and they can also communicate among each other at all times. Calls can also be made to the public telephone network using the telephone gateway and a VoIP private automatic branch exchange. A voice recorder records all conversations.
The core function for transport companies is the ITCS. The system allows for satellite-supported geolocation (GPS) and display of the public transport vehicles in the control room. This supports efficient work processes by making it possible to respond promptly to any delays. Passengers benefit from the information on the dynamic passenger information boards, which is always up to date. The ITCS is also used to influence traffic signals and for counting passengers. WSB's application partner Trapeze was responsible for setting up the ITCS using the Hytera application interface.
ACCESSNET-T IP provides voice radio and data for all WSB trams and buses. The appropriate modules are installed in the vehicles for this purpose and they are equipped with ITCS on-board computers. The on-board computers transfer the position data to the ITCS and the connected systems in real time. WSB traffic managers also use handheld radios so they can communicate outside of the vehicles as well.
Hytera Mobilfunk replaced all the previous base stations at the five existing locations with high-performance DIB-R5 compact base stations that provide reliable radio coverage for tram and bus lines. A high level of protection against failure is crucial in interlocking systems like these. Because of this, the base stations and switching nodes together with all software components such as the voice recorder and interfaces/gateways are designed redundantly. This increases protection against possible downtimes while ensuring continuous and reliable service.
The comprehensive network management system (NMS) enables efficient management and reliable operation of the radio system:
Error monitoring
Subscriber management
Network configuration
Performance monitoring
A smooth project
For safety reasons, public transport vehicles are not permitted to operate without radio coverage. A rapid and smooth changeover was therefore a must to avoid restrictions or downtimes. Thanks to advance planning and efficient implementation, the changeover was completed without a hitch over just one night - without affecting ongoing operation at all. The downtime while switching a base station lasted only 5 to 10 minutes. Georg Seubert, supervisor responsible for telecommunications at WSB, was also enthusiastic.
A high-performance mobile radio system and a full-featured ITCS, integrated and implemented together by two strong partners. These are the "ingredients" of successful project implementation from which everyone benefits: The employees, who can work safely at all times and WSB, which is optimally supported in its operations - thus ultimately benefiting customers: The million passengers of the city of Würzburg.