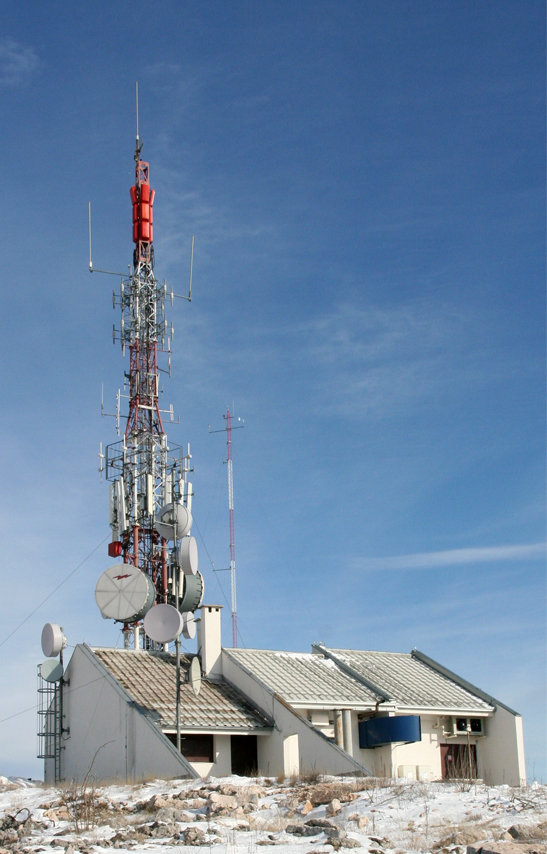 The DMR Tier III trunked radio system currently incorporates 54 base stations with two and four carriers (can be expanded to up to eight carriers) and is being expanded as and when required. As a result, Hytera is currently providing the largest public DMR network in Europe.
The Cronect network is operated by Transmitters and Communications Ltd. (OIV), a Croatian company that has been actively serving the broadcasting business for over 90 years. From its headquarters in Zagreb, OIV offers radio and television solutions and infrastructure, as well as media services and telecommunications transmission capacity services and mobile radio services. Cronect can be used for mission-critical communications, which is of particular benefit to customers in the field of security and rescue services, local public bodies, industrial and commercial businesses, agriculturalists, public transport companies and utility companies.
Our mobile radio solution in detail
The high-performance DS-6210 DMR trunked radio system guarantees secure communication, exceptional radio coverage and the best voice transmission quality at all times. Together with Markoja, Hytera Mobilfunk GmbH has taken over the entire planning of the radio network (radio coverage and frequency planning) and has streamlined the network infrastructure to meet OIV's requirements.This involved overcoming some difficult terrain, including numerous mountains and high altitudes. Consequently, a cumulative range forecast was compiled for the base stations at every stage of implementation.
The system has four switching nodes (MSO) with regional responsibility, which are all set up to be redundant. This ensures maximum reliability and failsafe operation. OIV has additionally strengthen the systems overall robustness by taking advantage of OIV's own multiplatform communication network and advanced infrastructure solutions. A fully scalable dispatcher system, with 20 clients at present, is available to control communications. Further to this, Cronect has a scalable voice recording system.
Highlights of our solution
Redundant base stations and applications
Four regional, redundant switching offices
Multiple mobile switching offices (MSO) with geographical redundancy
Inter-MSO handover
Network-wide centrally managed services
Hytera's DMR trunked radio system for Croatia also stands out from the crowd by virtue of its flexibility. Currently CRONECT network is used by different customers from various sectors such as Public Safety, Emergency and SAR teams, utility companies, public services, transport companies, etc. Regarding the mission-critical users, several fire brigades in different counties currently use CRONECT across Croatia. CRONECT is also part of the Integral Forest Fire Video Monitoring and Surveillance System (OIV Fire Detect AI) implemented in coastal part of Croatia for early detection and prediction of propagation of forest fires.
OIV's application partners are currently working on individual solutions, including a telemetric application for industry. Furthermore, vehicles can be located by means of the AVL (Automatic Vehicle Location) system, which is based on GPS. Thanks to inter-regional roaming, seamless coverage is guaranteed and the available features can be used across the network.