Introduction
When the new Slough BID project wanted to modernise the town centre's business radio system it turned to Hytera and its partner Foresolutions. The new Hytera PoC solution provided much greater flexibility, instant access to video and data sharing, and is already helping to re-energise and re-engage staff.
The Background
The Slough Business Improvement District (BID) project was created by Slough Council in 2020 as part of its "Safe & Secure" scheme. The BID's task is to improve the town centre by upgrading the physical environment, enhancing security and to generally promote the area to make it more attractive to businesses and customers.
The Slough BID took over the existing Slough Town Against Crime (STAC) scheme, which had been set up 10 years before to reduce and prevent crime in Slough and the surrounding areas. STAC had a traditional two-way radio system based on a central repeater. Retailers had radio handsets, as did the Police, enabling them to connect into the scheme.
In 2021, the Slough BID decided that the communications technology needed to be modernised. Telecommunications equipment supplier and Hytera authorised partner Foresolutions Ltd, which had supplied the original radio system, was notified that the STAC scheme was being taken over and that the current radio equipment contract would not be renewed.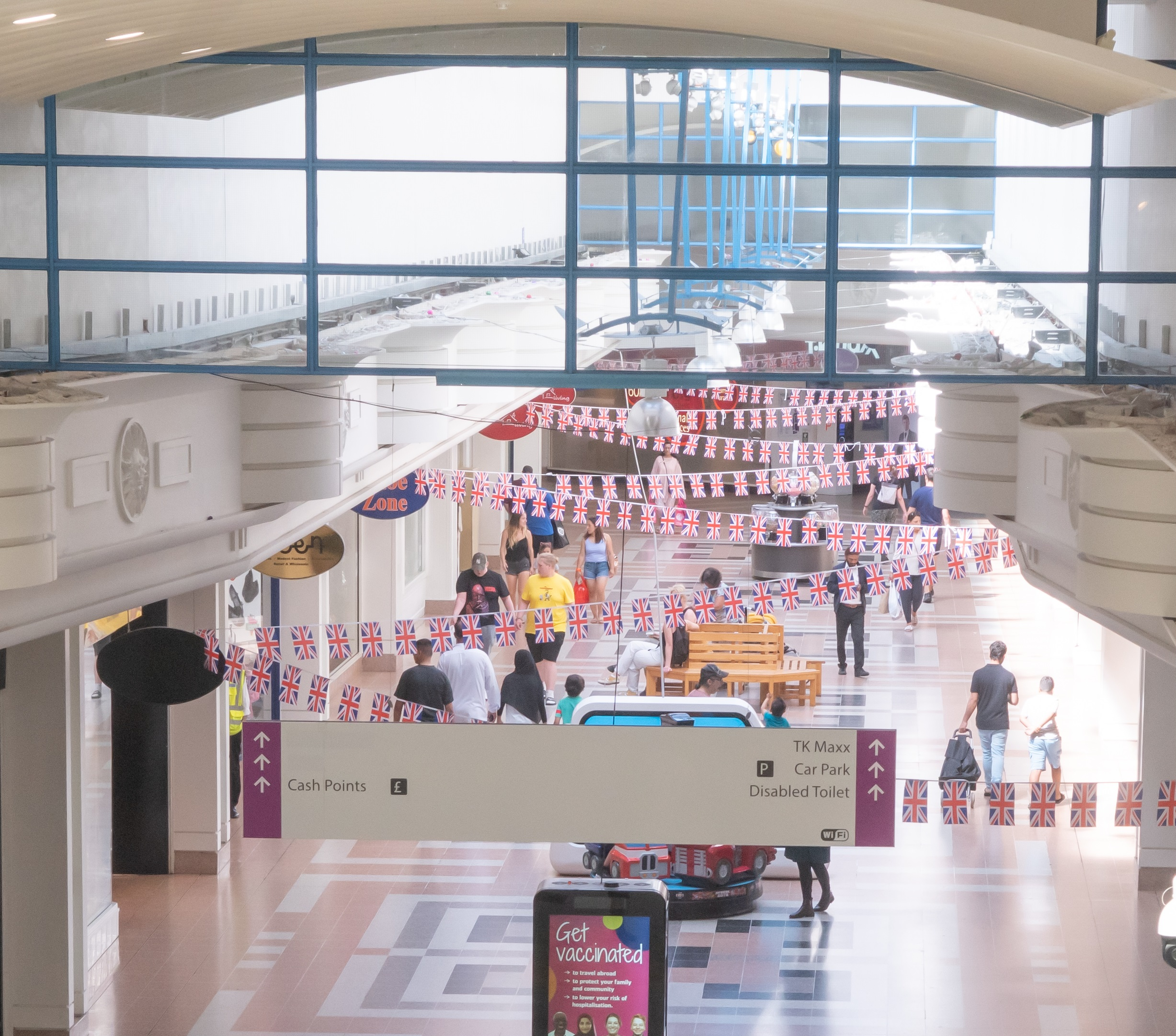 The Challenge
The existing STAC scheme had two major problems. First, many of the existing radio hire agreements were made directly between Foresolutions and individual retailers and a number of contracts still had some time to run.
The second issue related to the STAC data sharing agreement, which had initially worked well. However, the effectiveness of the agreement had been reduced by new data sharing legislation and it was neither as instant nor as secure as it needed to be. This had led some STAC members to dis-engage with the scheme.
Foresolutions approached Slough BID to discuss its new objectives. It was decided that the new communication system needed to provide: instant and live data sharing; the ability to upload video and pictures; live stream of incidents; conversation playback on devices; uninterrupted RF coverage for Slough and beyond; over the air programming (OTAP) and changes to the radio fleet.
The Solution
Slough BID wanted to fully manage the new communications solution, so all the businesses now had to directly contract with Slough BID, rather than negotiate individual deals. Foresolutions made life easy by offering to terminate all existing contracts early and by setting up new flexible agreements, including the choice of purchasing devices or hiring them.
Following various initial meetings, Slough BID undertook tests and demonstrations of different vendor radio equipment before deciding to opt for a solution provided by Hytera Communications. Hytera is a global business communications provider, but its UK headquarters is in Slough. The company could, therefore, offer a local presence, which appealed to the client.
Foresolutions proposed a Hytera Push-to-Talk over Cellular (PoC) solution. As an existing approved Hytera Applications Partner, Foresolutions had been an early adopter of Hytera PoC technology and its HyTalk PoC system. It had implemented a multi-tenant PoC server solution hosted within its own Microsoft Azure cloud tenancy.
Slough BID chose a three-year hire agreement and selected two Hytera PoC devices - the PNC550 and PNC380. The PNC550 is a rugged (IP68), full touchscreen device that combines a smart PoC radio and an Android smartphone. The PNC380 is a PoC device in a traditional two-way radio form factor with display screen and full keypad.
The devices offer loud, clear audio, high capacity, long-lasting batteries, two-way video calling, HD cameras, GPS for location tracking and monitoring services, and lone working alert capabilities to help protect users in their jobs. The HyTalk web-based dispatcher enables group calling from PCs, tracking, video calling and response to emergency alerts from device users.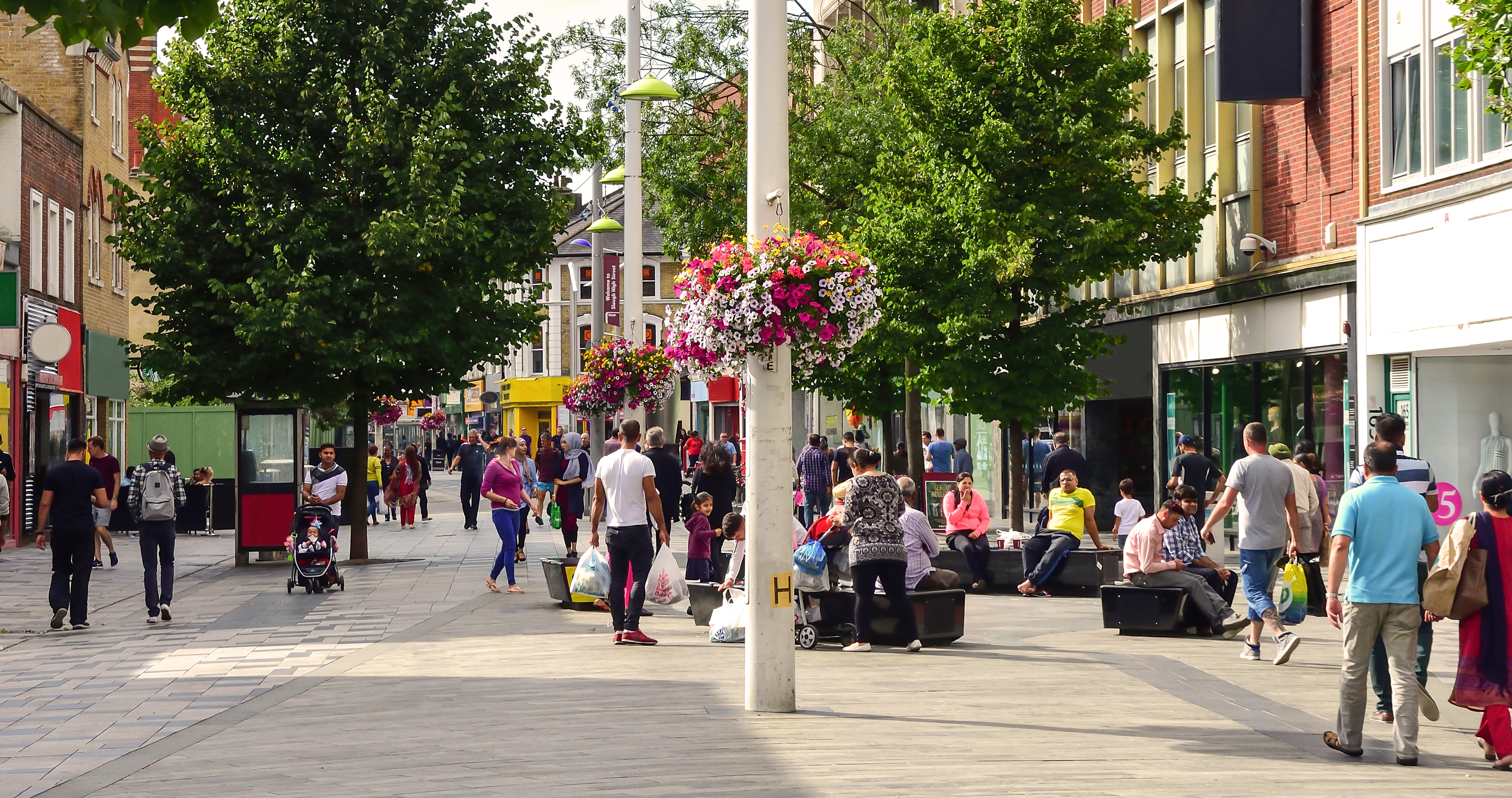 The Benefits
As PoC technology operates over public mobile operator networks, Slough BID did not need to invest in any expensive new two-way radio infrastructure. PoC provides access not just to a local radio network, but to wide area national mobile networks. This provides greater flexibility and accessibility to the system for users.
The PoC system delivers all the advantages of traditional two-way radio networks such as instant individual, group and emergency calling, but with the added benefit of instant video and data too. The PoC devices operate over both mobile operation networks and local Wi-Fi, providing access to over the air programming, while the familiar Android operating system enables users to make use of a suite of management apps.
Reliable connectivity is ensured as the local Wi-Fi network is used alongside Aeris multi-network roaming SIMs to deliver the best chance of continuous connectivity almost all of the time, as the device will connect to whichever mobile network has the best available signal.
Foresolutions already had a strong relationship with DISC, the online data sharing platform used by Slough BID members. DISC is primarily used to report and record offences and to share data, such as photographs of known shoplifters, between BID members.
One of the reasons for choosing the Hytera HyTalk system was that it enables users to access the DISC app from their handset, so they can upload photos and share videos instantly. Vital information can therefore be shared immediately, helping to make the scheme more effective and better able to respond to any problems.