Highlights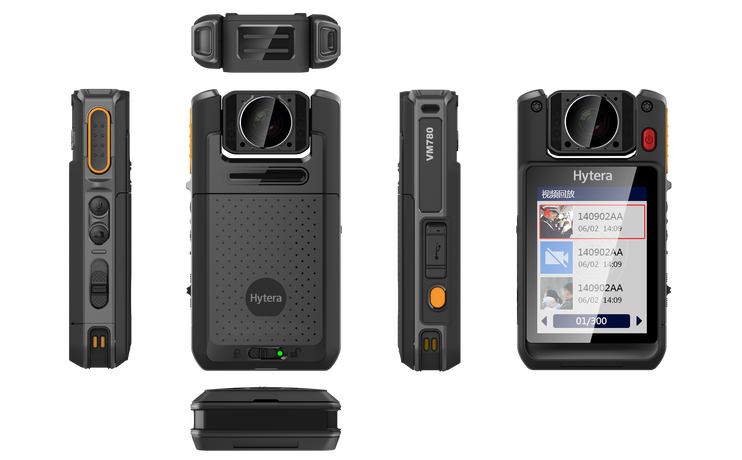 Slimline and Compact
This lightweight device weighs less than 200g including the standard battery.
Ergonomic Design
Easy-to-use device includes buttons for functionalities such as video recording, image capturing and PTT button.
Simple Charging and Programming
The micro USB interface can be used to charge, export data and audio output (3-in-1 function port).
Charging Contact
Separate port for charging and data collection (2-in-1 function port).
Outstanding Recording Performance
216° rotatable camera, 1080p high definition image and videos captured.
Functions
ADVANCED DATA ENCRYPTION
VM780 adopts the AES256 advanced encryption technology to protect all the captured evidence (including images, audio and video) in local storage or during transmission.
ON-SITE REAL-TIME VIDEO STREAMING
With 3G/4G/Wi-Fi, this device can transmit on-site real-time video back to the command and dispatch centre, allowing the dispatcher to see how events unfold on the field.
AUDIO GROUP CALL
Using the dispatcher, VM780 can initiate one-to-one and one-to-many calls with other VM780s over 3G/4G or Wi-Fi network. This instant communication feature enhances users efficiency.
HD ROTATABLE CAMERA
The VM780 lens can be rotated vertically, providing optimal angle of the view and flexible wearing positions for users to capture critical events.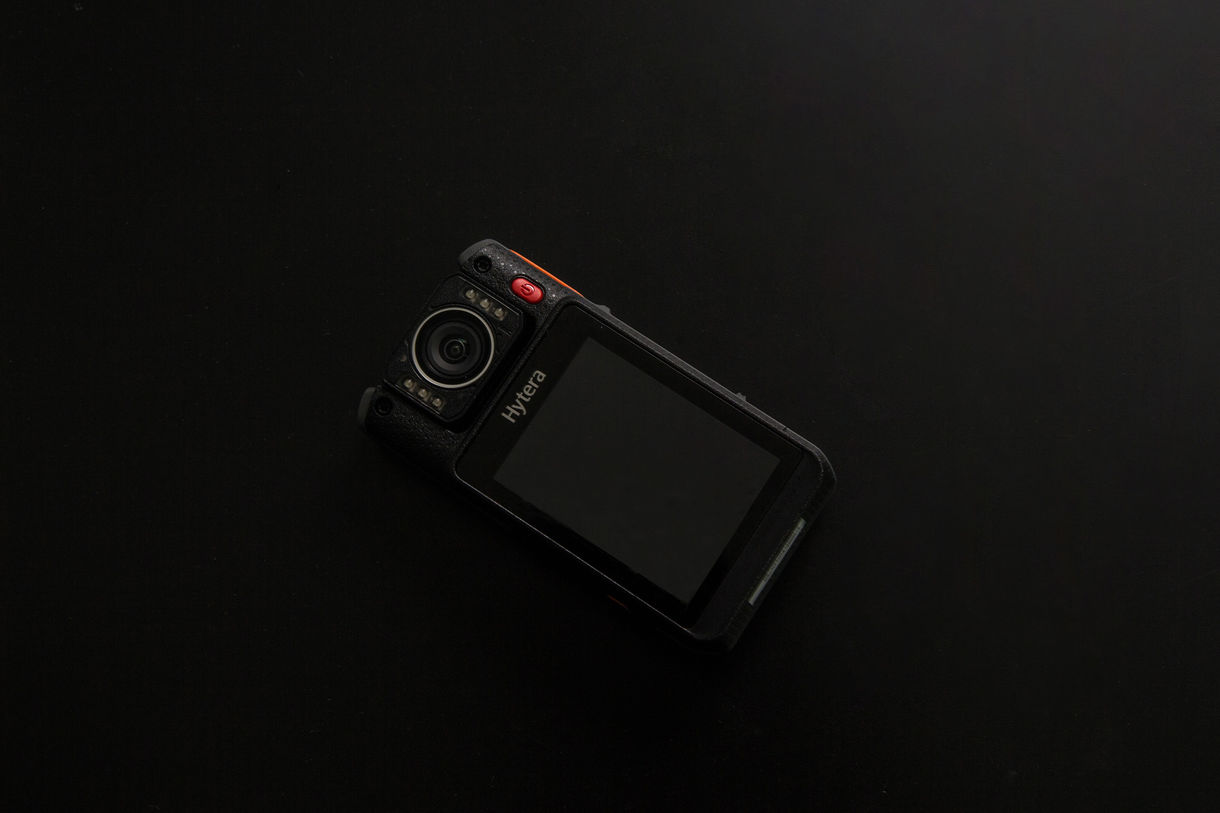 Battery
Charger & Power
Audio
Carrying
Systems that work with VM780
Technical Specifications
Size and Weight
Dimensions (H x W x D)

114.5mm x 61mm x 25.5mm

Weight (Including Battery)

<195g (2500mAh), <205g (3500mAh)

Lens

Glass lens, scratch-resistant

Battery Life

>9hrs (continuous recording with 720P@30FPS, daytime, normal operation)

Battery Capacity

2500mAh/3500mAh

Charging Time

<4hrs

Screen Size

2.8-inches

Screen Resolution

240 x 320 QVGA

Colour Type

TFT-LCD colour touch screen
Memory Capacity
Memory

RAM: 2GB; Storage: 16GB/ 32GB/ 64GB/ 128GB
Connection/ Protection/ Compatibility
Wi-Fi

802.11 b/ g/ n

Bluetooth

BT4.2

Connector

Micro USB, 4-pin contact port
Accessories
Standard

USB cable, power adapter, belt clip, battery, user manual

Optional

Multi-unit charger (with data collection function), earpiece, carrying belt, strap