Who Uses Hytera's Two Way Radios?
Wondering what sort of people and businesses use Hytera's two way radios? Our radios are used in a wide range of different sectors, and help business around the world by enabling communication at all times. We recognise that in some businesses, a quick response is key, which is why we produce reliable, durable radios.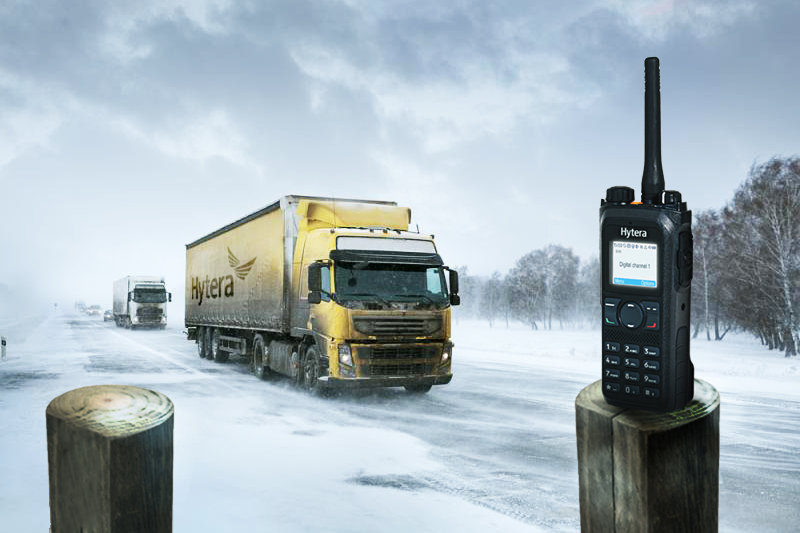 Organisation is key to running a successful business, and Hytera radios help businesses to keep track of staff, and communicate instructions clearly and effectively. It's not hard to see why so many businesses rely heavily on our products. Here's just some of the people and businesses that use Hytera's two way radios.

Oil rig workers
We work with some of the world's largest oil producers. Two way radios are used by oil and gas companies to help improve security and safety. For example, we provide explosion proof devices for ADCO in Abu Dhabi.
Communication between staff not only helps to improve productivity, but it also improves safety. Our radios enable teams to locate and find out the status of staff members at all times, enabling them to give instructions and take appropriate action when necessary.
Security staff
Security staff rely on two way radios to communicate with other team members and raise security alerts. They need to be able to share concerns and identify threats as soon as they become apparent. Instant communication between security staff is crucial, which is why our radios are so important.
Security staff will often communicate using code words via radio to inform managers of a threat without alerting the subject. Staff can call for backup via the radio at any time should they require assistance.
Commercial businesses
Many different commercial businesses benefit from using our two way radios. Hotels use them to improve management efficiency, send out instructions to staff, and improve customer service. They are also used by lumber companies who need to communicate in areas where it's difficult to get coverage due to the terrain and remote locations.
They enable the central dispatch team to effectively communicate with their transportation fleet.
Radios help commercial businesses to improve safety, reduce risk and get more out of their wireless communications. Our radios assist all sorts of business from retail and automotive to supermarket chains and travel companies.
Utility companies
We also work with utility companies such as Thames Water on sites where coverage isn't that great, or where traditional communications systems could negatively impact alarm systems. Our two way radios help to fill in the coverage gaps. We also help Thames Water with safety, ensuring that lone workers are able to communicate at all times.
Transport workers
Our two way radios provide a crucial service to many transport workers and businesses including train networks, airlines and city metro systems. We work with Eurotunnel to enable communication between the control centre and the teams, provide an emergency channel, automatic alarm messaging and also lone worker location detection.
Public safety organisations
We work with a selection of public safety organisations, helping them to take on geographical challenges and keep the public safe. When public safety is a concern, having a device you can rely on in a wide range of situations is key.
This is just a small selection of the type of businesses and organisations we work with. Our radios are used around the world in sports stadiums, by sports teams and construction companies. Find out more about how your business can benefit from our two way radios here.