Introducing Hytera's New SC580 Smart 4G Body Camera
Hytera SC580 smart 4G body camera captures high quality videos, audio, and photos and stores them securely. It is a light weight, pocket-sized body camera with a height of 91 mm, a width of 55 mm, and a depth of 29 mm, allowing users to comfortably hold or wear the all day without much burden. Its thin body comes with a powerful battery, which lasts longer than standard work shifts.
In compromising situations, this body camera can transmit and livestream videos from the field to the command centre over cellular network or WLAN, thanks to the innovative dual-stream technology as well as the front and rear cameras.
Record Stable Video Always
With the 6-axis image stabilization technology, this body camera captures stable and clear videos even when the user is on the move.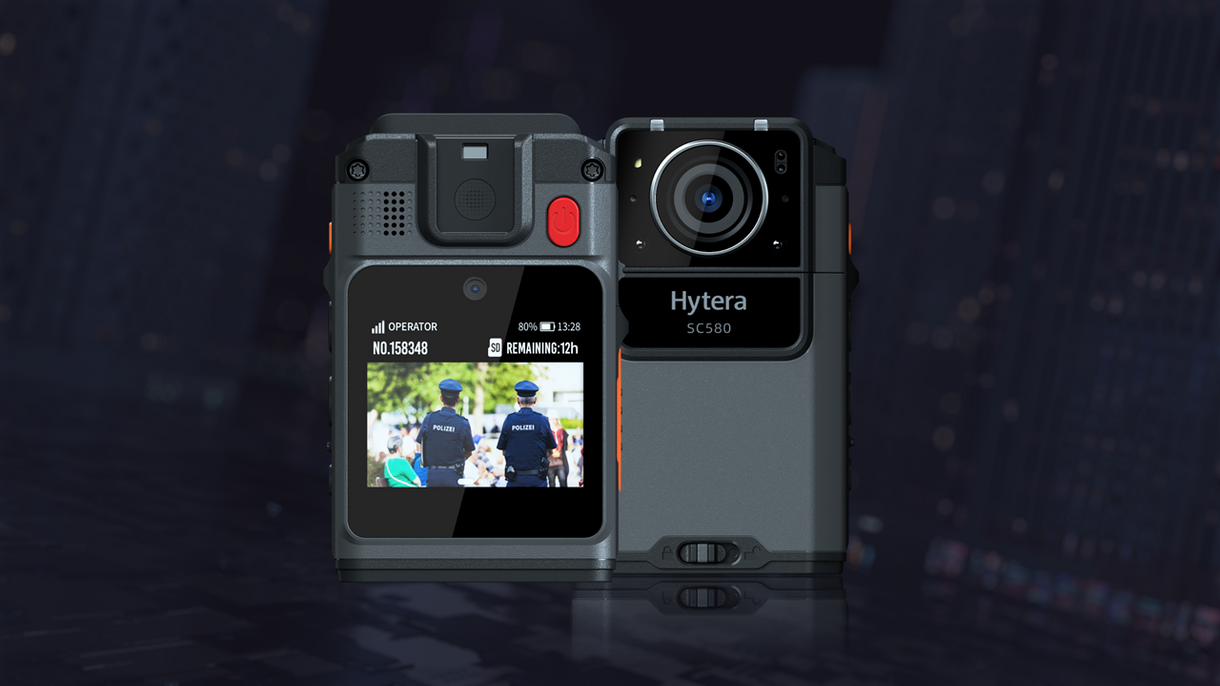 See Through the Darkness*
The body camera captures crisp-clear, colorful images with details even in the darkness due to its starlight standard sensor (*only available for SC580 starlight night vision).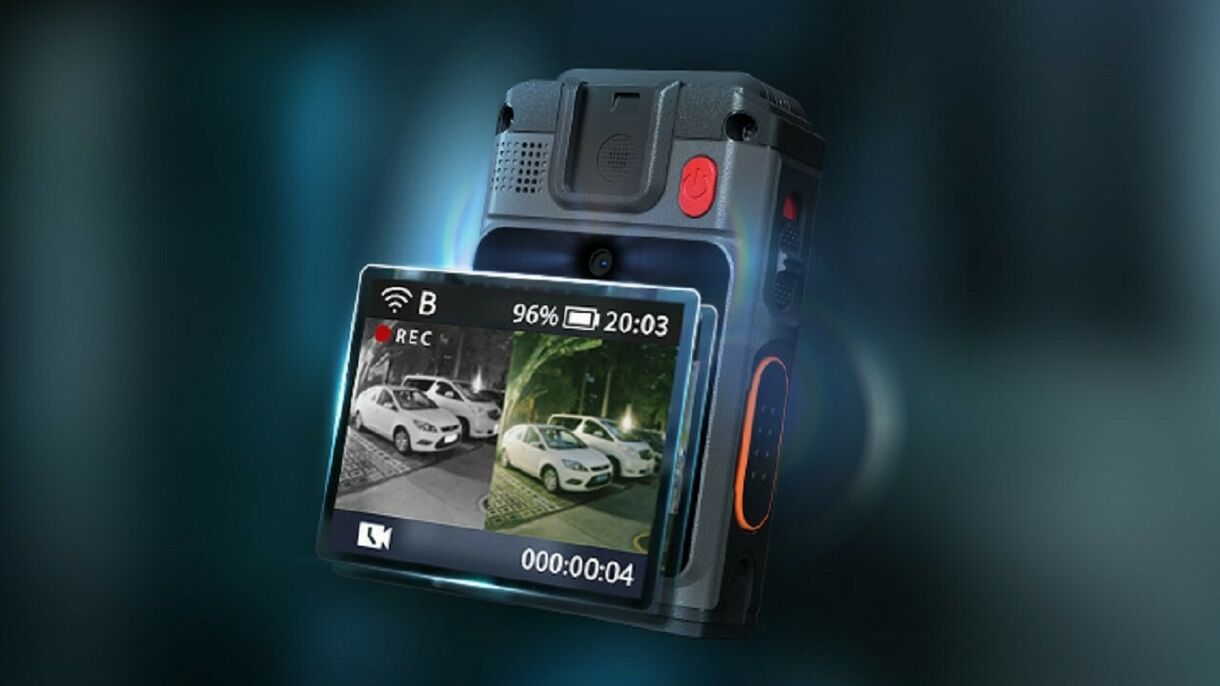 Last Beyond the Shift
Thanks to the powerful battery and the power consumption optimization, the body camera can record videos for up to 10 hours in a row.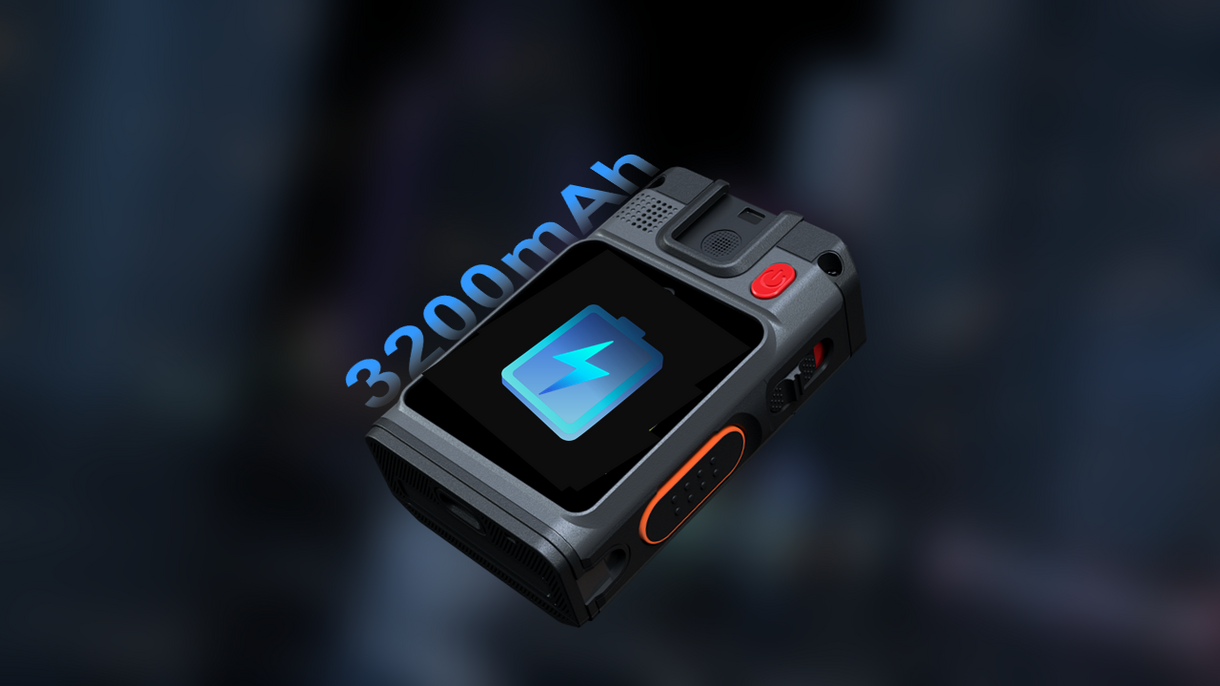 Record and Stream Simultaneously*
Enabled by Hytera's innovative dual-stream technology, the body camera records and stores high definition footage locally, while streaming compressed video. (*Optional function)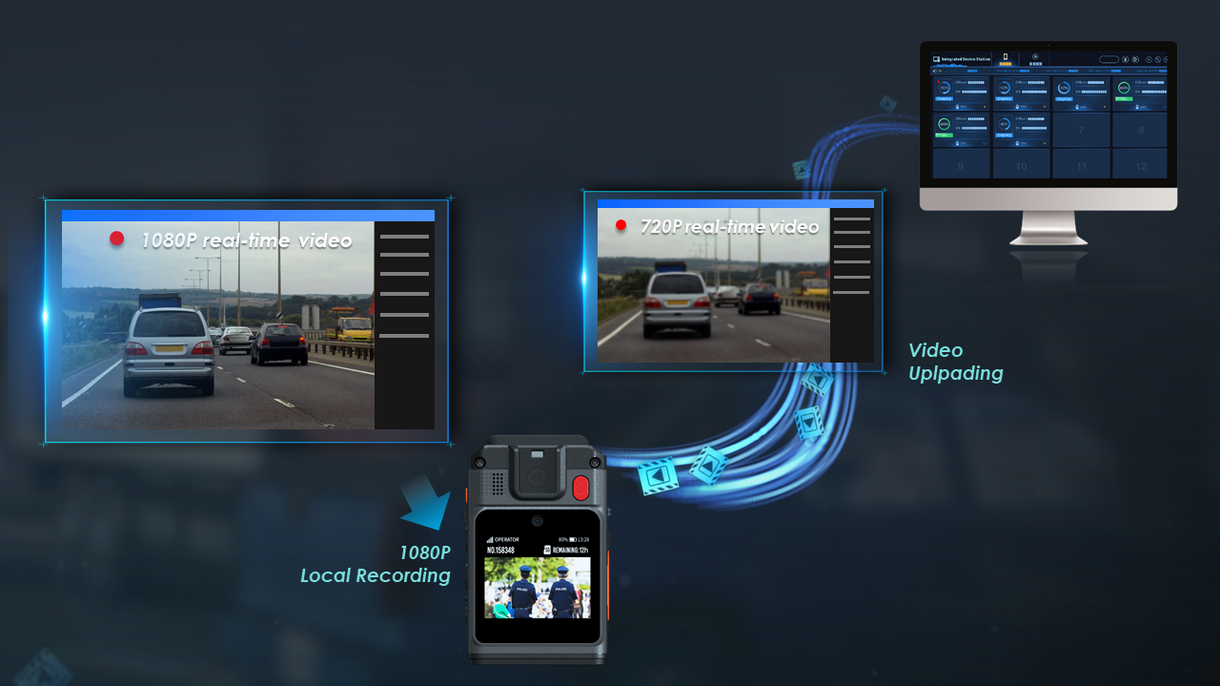 Record Intuitively
With a large and intuitive Video Recording Key, users can intuitive start the recording through quick and simple operation amid the hustle of onsite activities.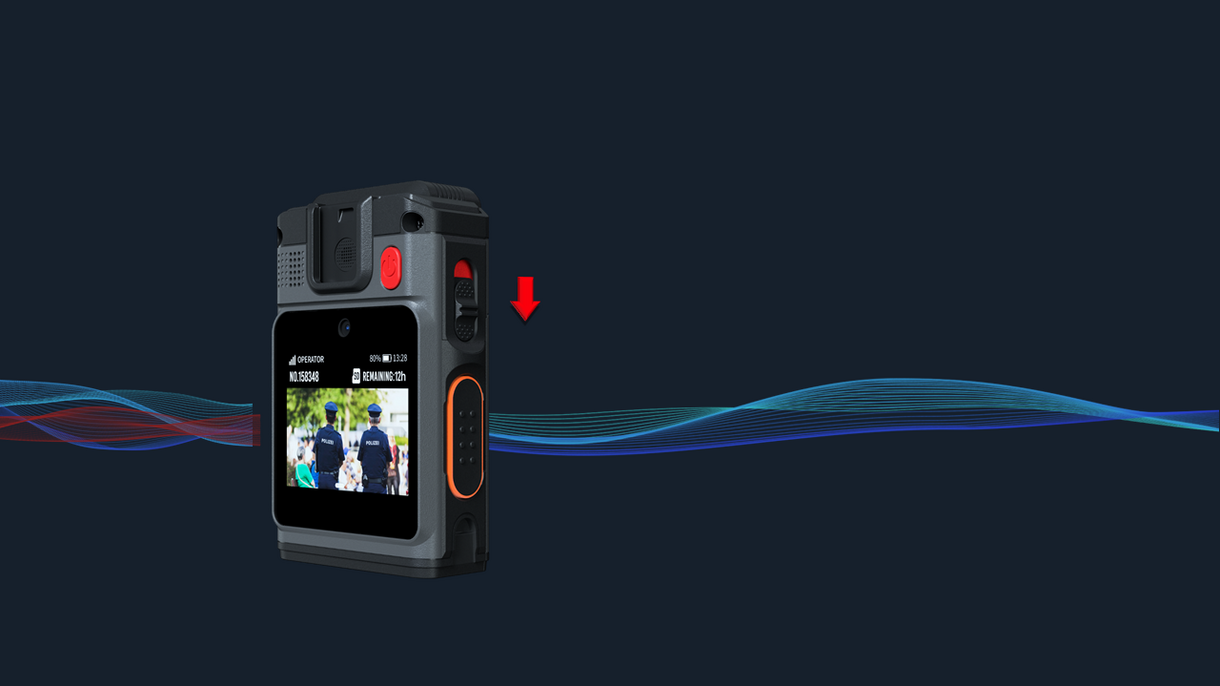 Capture the Complete Event
Pre-event recording enables the body camera to automatically capture video and audio up to 120 seconds before a recording is manually activated. It ensures crucial events are captured and recorded as complete as possible – even before pressing the recording button, especially when the scene unfolds volatile situations.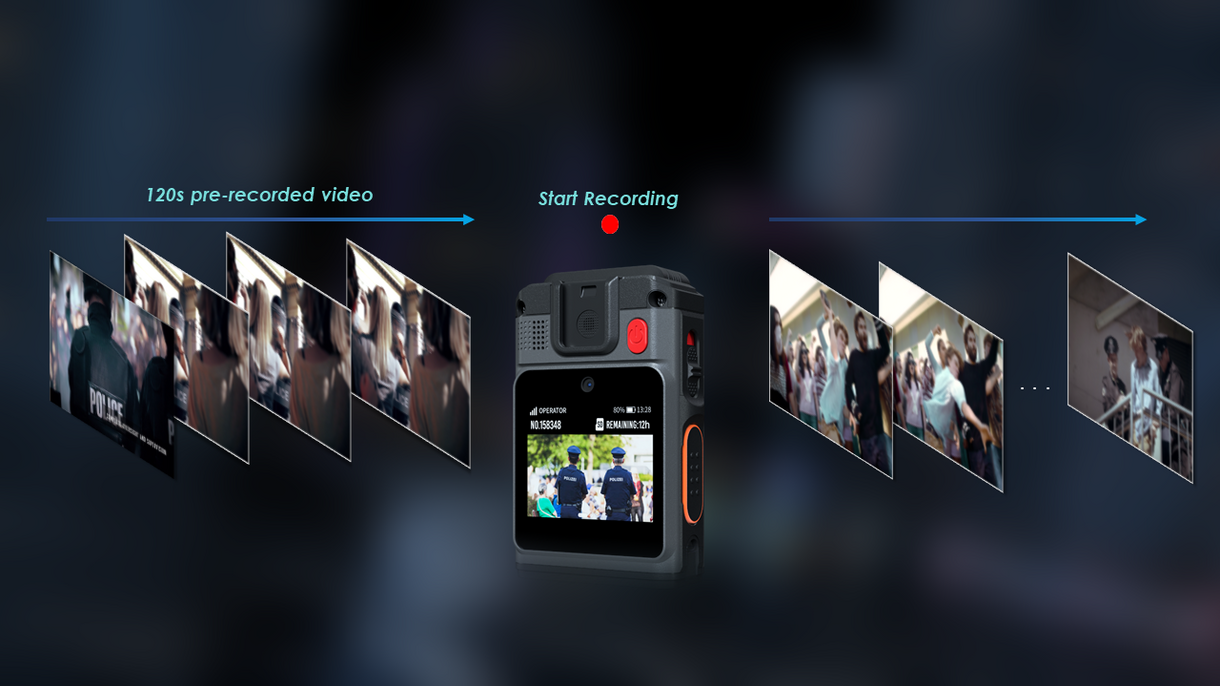 Push-to-Talk*
With the Hytera PoC application, the body camera also works as a PoC radio and enables officers to instantly communicate across the team with a single push on the PTT button. Its dual microphones, coupled with the noise cancellation algorithm enables the SC580 to deliver crystal clear audio in noisy environments.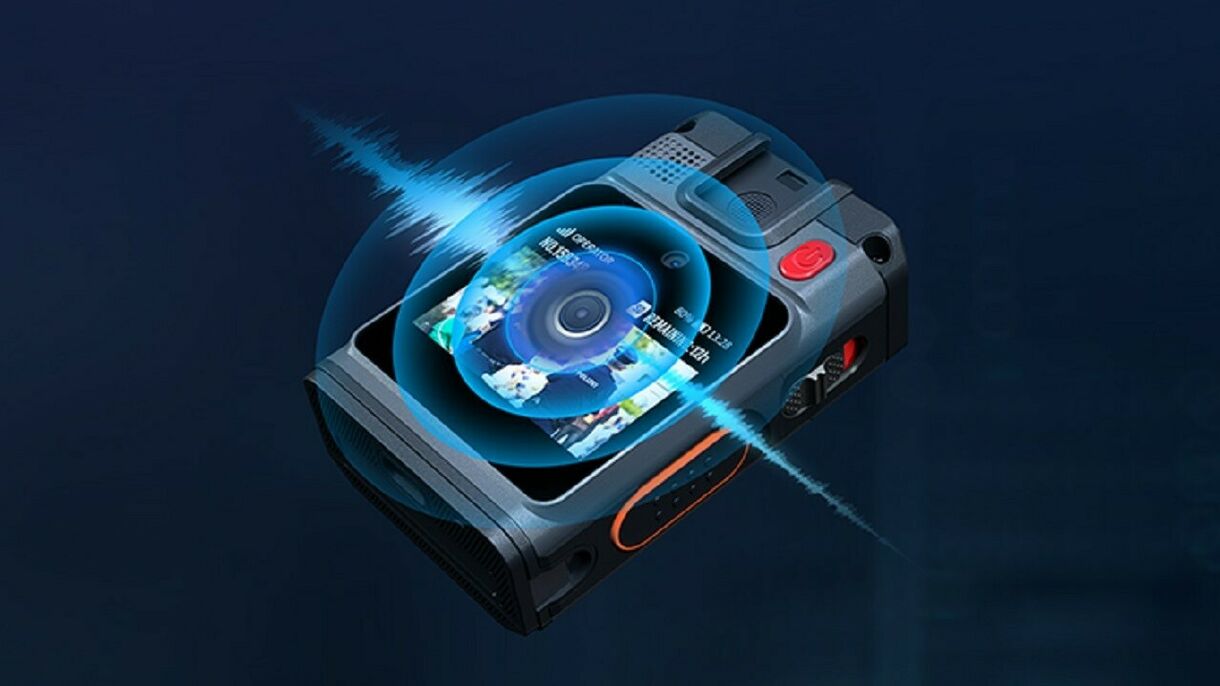 Hytera's SC580 Smart 4G Body Camera
Request a quote for the SC580
Thank you for submitting your quote request, a member of the Hytera team will be in touch shortly.
Book a product demonstration with our team of experts
Thank you for your enquiry, we will be in contact with you soon to schedule a product demonstration.