Quality of service is everything in the hospitality industry, so good communications are essential. DMR Tier II conventional systems are perfect for larger bars, restaurants and nightclubs to help ensure smooth day-to-day operations and a fast response to any incident or emergency. It is vital that front-of-house, waiting and kitchen/bar staff keep in contact.
Discrete, lightweight, slim radios like the Hytera DMR X1p are particularly popular in this sector, as customer-facing staff often do not want to be carrying a bulky radio. Push-to-Talk over Cellular (PoC) devices may offer an alternative to PMR providing public mobile operator coverage is adequate outside and, more especially, within the building.
Radios are very important for security guards in working at bars and nightclubs, as they provide a potential lifeline if the guard encounters trouble both through the PTT voice services and through the emergency 'panic' button, which will send an alert.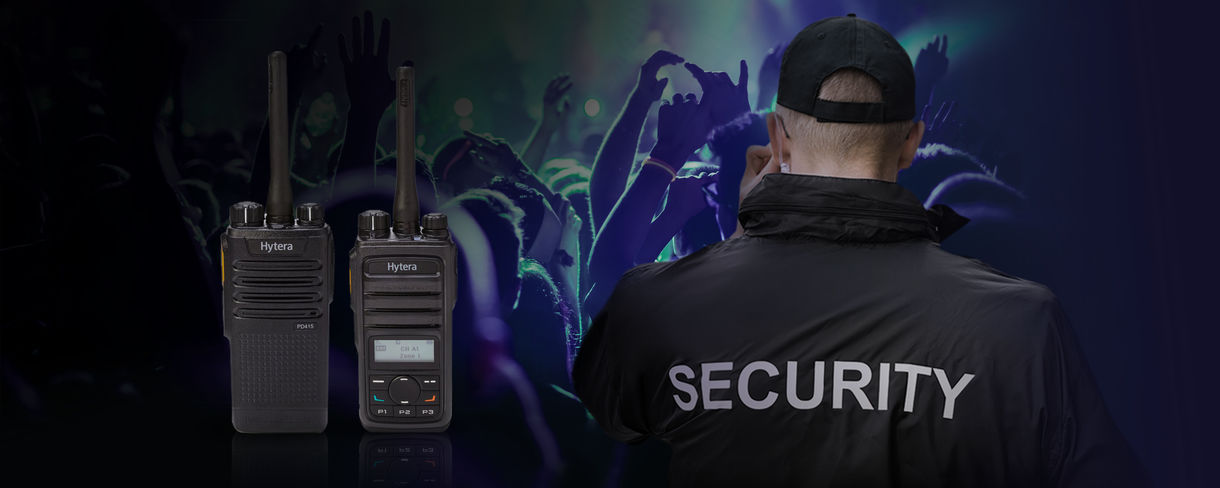 Hytera bodycams are another good option in this sector. For obvious reasons, bars and nightclubs can attract more than their fair share of trouble and aggressive behaviour. Bodycams have been shown to defuse aggression, as people tend to calm down if they know they are being filmed.
Bodycams can provide a record of any incident that takes place outside or within a venue, which can then be used to support or disprove a security guards version of events. Hytera's top of the range VM780 Bodycam is also a PoC device and can stream live video, which can alert managers and supervisors of potential trouble.
Another popular feature with security guards at nightclubs and basement venues is the night vision capability on Hytera bodycams, as this can help them get a better visualisation of what is happening in spaces with low lighting.