Highlights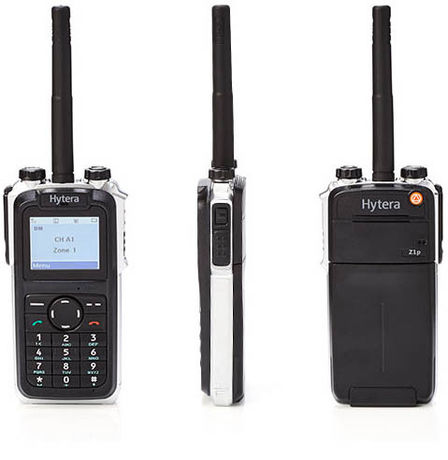 Innovative Design
At only 23 mm thick, this small handheld radio is perfectly suited to concealed applications. A strategically placed emergency button and mic allow for the screen to be concealed and optional covert audio accessories complete the covert communication package
Robust and Reliable
Dustproof and waterproof (IP67), withstanding submersion in 1 metre of fresh water for a duration of up to 30 minutes, the Z1p meets the requirements to operate outdoors
Secure Communication
TETRA security features (such as End-to-End encryption) and in-built tamper proofing protect against direct attacks, ensuring your radio communication is reliably protected
Versatile Operation
The Z1p provides rapid access to the TETRA radio network in trunked mode (TMO), communicates between radios in direct mode (DMO) and can also boost the area of operation via DMO Repeater mode (licensed).
Voice and Data Services
Thanks to the integrated GPS function precise positioning is available, as well as many other voice and data services according to the TETRA standard
Functions
RF Power
High 3W transmit power to improve coverage without the need for an additional license.
Full Call Out
Use the radio as a pager with integrated resource management function.
OTAP (Over The Air Programming)
Make adjustments to the existing programming of the radio using the free OTAP application.
Status Remote Control
Control the radio remotely by sending it specific status messages.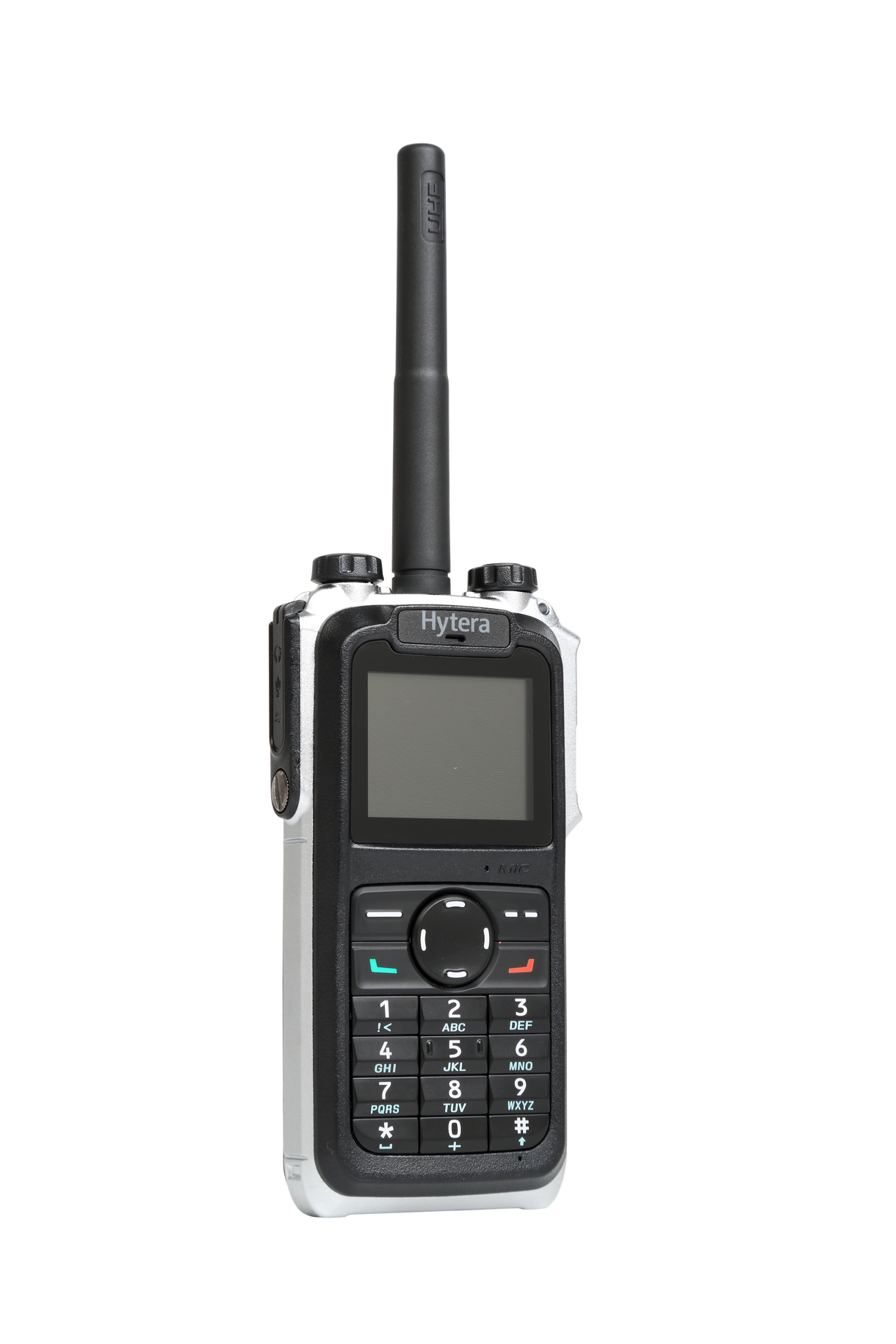 Passwords, PINs and Encryption
Protect your workforce against eavesdropping or "man in the middle" attacks by applying a PIN/PUK at switch on, protect the programming with a password and use Air Interface Encryption and End to End Encryption.
Man Down
Keep your workforce safer and let the radio generate an alarm when it does not move or is tilted over the programmed angle.
Antenna
Battery
Charger & Power
Audio
Car Kit
Carrying
Cables
Mounting
Related products that work with the Z1p
TETRA Applications
TETRA Systems
Technical Specifications
General
Frequency Range

F1 : 320 - 380MHz F3 : 380 - 430MHz F4 : 405 - 475MHz F5 : 806-870 MHz

Battery Life

1400mAh, 16hr

Dimensions(W×H×D)

120 x 58 x 23 (mm)

Weight

268g (with standard battery and antenna,metal ) 255g (with standard battery and antenna)

Display

160 x 128 pixels, 65536 colors 1.8 inch, 4 rows

Keypad

Full Keypad

Programmable Buttons

23
Environmental Specifications
Dust & Water Intrusion

IEC60529, IP67
Voice calls
Individual, Hooking

YES

Individual, non-Hooking

YES

Group, with Late Entry, TPID

YES

Notification Talkgroups

YES

Priority calls (group/indiv, HD/FD), 15 levels incl pre-emption

YES

via Repeater

YES

Repeater Type 1A, single call single frequency

YES

Repeater SDS and Status

YES

Repeater Air Interface Encryption DMO-2C

YES

Repeater Call Initiate and Participate

YES

via Gateway

YES

Full Duplex

YES

Telephony: PSTN, PABX, DTMF

YES

Phonebook restricted individual calls

YES

Broadcast

YES

Open group Call (DMO)

YES

DGNA

YES

DGNA "drag and drop"

YES

CAD (Call Authorised by Dispatcher)

YES

Standard DMO and TMO Folders

YES

Favourite folder (TMO & DMO mixed)

YES

Audio Profiles (Silent, Normal, Loud etc)

YES
User Safety and convenience
Lone Worker

YES

Man Down

YES

(Silent) Emergency call to Selected group

YES, with hotmic

Emergency Status

YES

Emergency Protect mode

YES

Emergency call via gateway or repeater

YES

Tactical Emergency (to predefined group)

YES

GPS, LIP and NMEA

YES

GPS Triggers (distance, time, status, Emergency, TX-I etc)

YES

GPS Overspeed alarm

YES

GPS via repeater or gateway

YES

GPS Route Trace (display distance and relative speed)

YES

Ambiance Listening

YES

Bluetooth

YES

Vibrate

YES

RUA (Radio User Aliasing)

YES

Low battery Alert

YES

No Coverage' Alert

YES

CallOut (Full)

YES

Configurable Keypad Lock

YES

Transmit Inhibit (TX-I) (with status)

YES

Group Change Voice broadcast

YES

Multiple Menu languages

YES

Time Synchronisation with GPS or Network time

YES

Customised Menu items

YES

Startup Logo & Screensaver Logo

YES

Customisable Alert tones

YES

Rugged accessory connector for accessories

YES
Data
Send & Receive Status, shortcut keys

YES

Send & Receive SDS, shortcut keys

YES

SDS-1, 2, 3, 4, TL

YES

Flash SDS / Status, with Timer, initiate and/or receive

YES

Long text message (TMO)

YES

Status Remote Control

YES

Short Data Template (TMO)

YES

Work Order (TMO)

YES

OTAP(Over The Air Programming) (TMO)

YES

Packet Data, Single Slot (TMO)

YES

Packet Data, Multi Slot (TMO)

YES

Packet Data User Authentication

YES

Peripheral Equipment Interface (PEI)

YES

WAP (TMO)

YES

Circuit Mode Data (TMO)

YES

JAVA Platform 2.0 (TMO)

YES
Network operation
Fallback

YES

Energy Economy mode

YES

Seamless Cell Reselection

YES

Multiple Networks

YES

Automatic Network Selection

YES
Security
Authentication

SWMI Initiated

Mutual Authentication (SWMI Initiated)

Mutual

Air Interface Encryption Classes

Classes 1,2, 3 and 3G

Air Interface Encryption Keys

SCK, DCK, CCK, GCK

Air Interface Encryption OTAR

OTAR of SCK, CCK and GCK

Air Interface Encryption Algorithms

Clear, TEA1, TEA2, TEA3, TEA4

Temporary Enable / Disable

YES

Permanent Disable

YES

End to End Encryption - Embedded AES128 / AES256

YES

End to End Encryption - SIM Card

YES

End to End Encryption - Voice calls

YES

End to End Encryption - SDS

YES

PIN & PUK

YES

Password Protected programming

YES

Encrypted TEI query

YES