Hytera Unveils Industry First DMR-LTE Convergent Solution
The Hytera Professional PTT over Cellular solution (P-PoC 6000) provides seamless integration of the industry leading Hytera DMR Tier III solution and LTE supporting voice, video and data communications while allowing seamless roaming between LTE, DMR and Wi-Fi to ensure 'always available' mission critical communications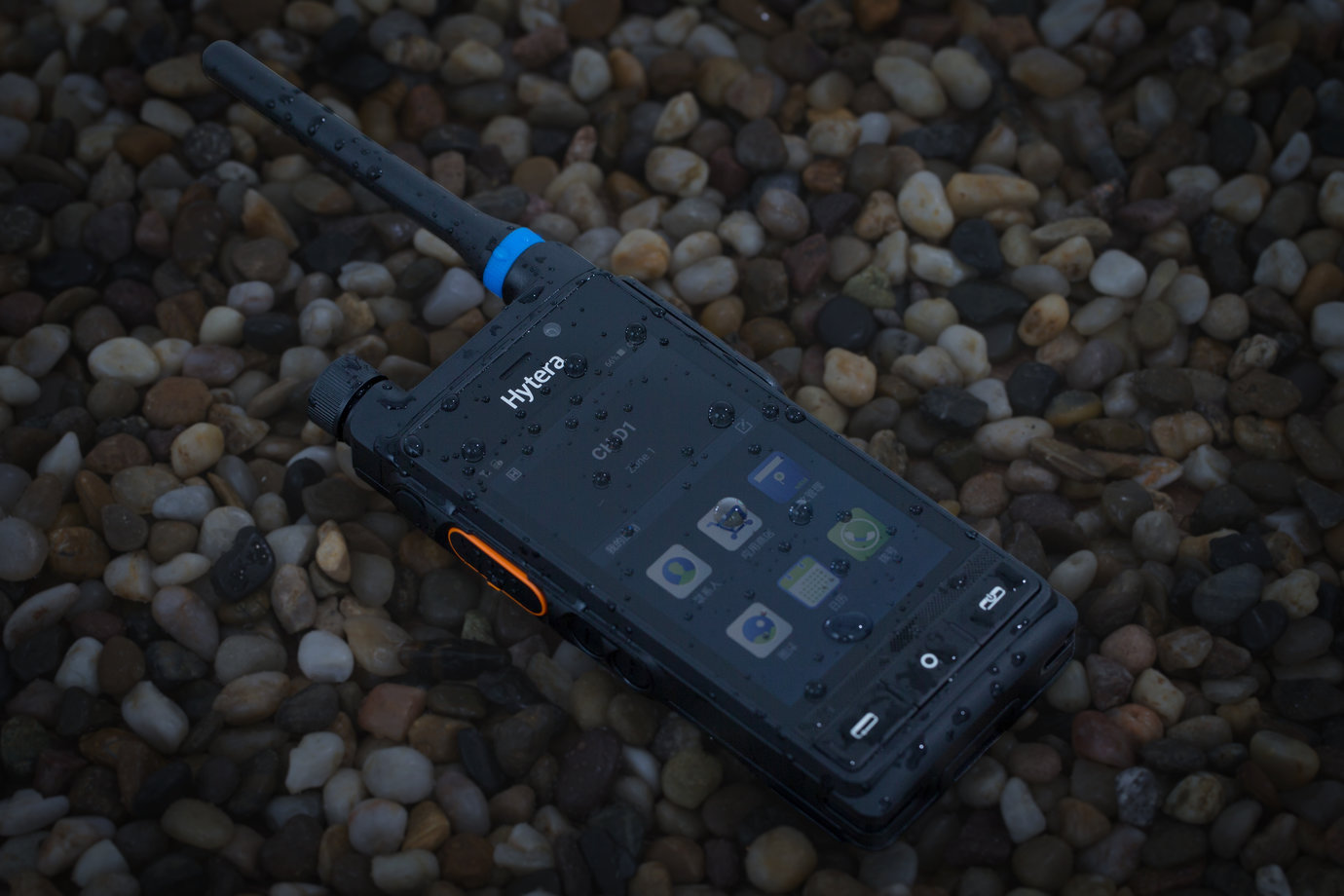 (MIRAMAR, Fla. and IRVINE, Calif., March 1, 2019) - Hytera, a leading global provider of innovative Land Mobile Radio communications solutions, is today announcing their DMR-LTE convergent solution. Key to this is the launch of the P-PoC 6000, a solution for unified communication through voice and data services. Higher bandwidth demands, spectrum congestion and converged networks are driving innovation in communications, prompting Hytera to expand its existing PoC services.
The P-PoC 6000 launch brings together Hytera systems, the Multi-mode Advanced Radio (DMR-LTE) PDC760, body cameras (VM682) and the Hytera range of DMR radios into one seamless roaming solution. Using wireless trunking access based on different networks, including 2G, 3G, 4G and Wi-Fi, subscribers can use their LTE devices (smartphones, dual mode radio/LTE devices, etc.) to seamlessly communicate with existing radio systems, allowing mission critical group and individual calling, full duplex calling, video streaming, video conferencing as well as data transfer with unlimited range through the P-PoC 6000 solution. Numerous benefits of this system include supplementing coverage areas, expanding capacity when unable to access more channels, connecting with non-radio users and providing an additional layer of communication resources as a fallback option. All of the devices may be completely integrated with the Hytera industry-leading SmartOne dispatch solution.
"Education, utilities, transportation, and oil and gas are some of the many industries that will benefit from convergent solutions offered by the P-PoC," said Steve Cragg, VP Sales, of Hytera America, Inc. "If you need to add higher bandwidth services to your regular communications, the ability to stream videos, video conference or readily access workforce management tools, P-PoC 6000 is the right solution for you."
P-PoC 6000 can be used not only with Hytera Multi-mode Advanced Radios, such as the PDC760, but also smartphones and other PoC devices. This solution interworks natively with DMR ensuring that the devices will select the most appropriate communication method and, most importantly, does not require user interaction to choose between networks. Instead, with a single ID for all networks, users can seamlessly roam ensuring they are never out of communications and do not miss critical comms.
P-PoC 6000 is equipped with mobility management services for authentication, registration and de-registration. Voice and video services include group call, full or half-duplex call, video downloads, video conferencing, video forwarding and many other enhanced features. Group calls can be initiated by both broadband and narrowband users.
End users can access GPS positioning, multimedia messaging, storage and forwarding with P-PoC's data services. The offering also provides secure and reliable communications through its instant push-to-talk, dual-mode access and end-to-end encryption. LTE users can upload photos and videos in real time to the specified dispatch platform, allowing for teams to collaborate regardless of a user's physical location.
"P-PoC 6000 addresses a need in the marketplace for more options that complement customers' existing DMR and communications platforms," said Mr. Cragg. "With abundant voice, video and data services, this new offering from Hytera allows for unified network management and dispatch platforms without the need for rip and replacement."