The Background
The NN (Netherlands National) Marathon Rotterdam in The Netherlands is one of the world's largest and most prestigious marathons, attracting thousands of participants from around the globe each year. The annual two-day event began in 1981 and is held in mid-April. The 42nd edition was held on 15-16 April 2023. The event saw 17,000 runners compete over a route of 42 km and 195m with anything up to 925,000 spectators watching the race.
With such a massive event, it was essential to have an efficient and effective communication system to ensure safety and enable the smooth running of the races. The event organisers, Golazo Sports The Netherlands, decided to use this year's marathon to test out a new communications solution.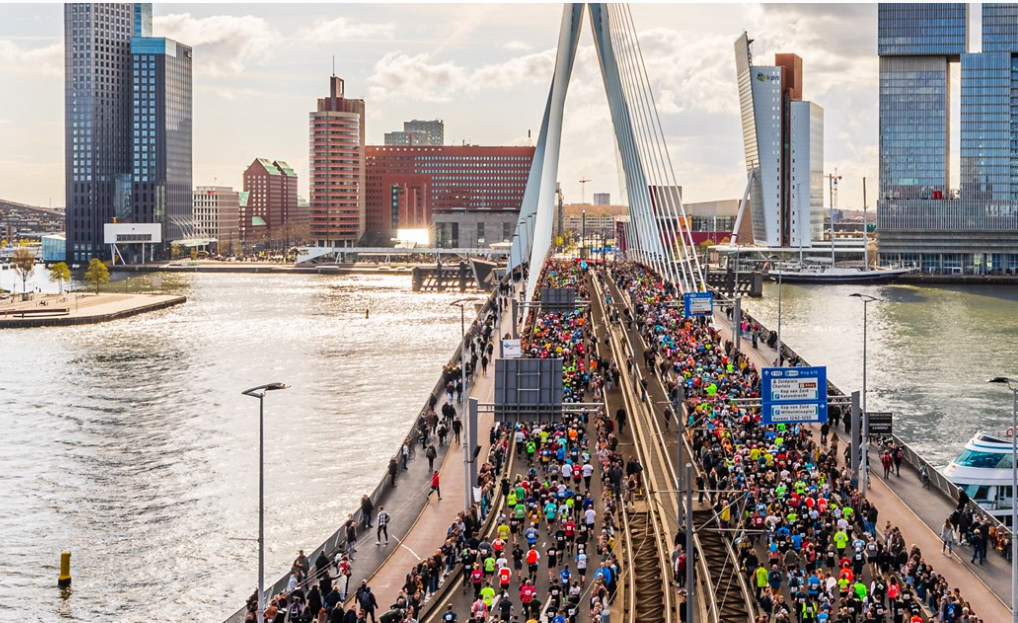 The Challenge
The main technical challenge was to implement a robust, highly reliable communications solution along such a long route in a dense urban environment. The audio quality of the devices deployed had to be excellent to ensure race officials can clearly hear messages over the noise of the crowd. Given the huge numbers of runners and spectators anything that provides the organisers and medical crews with better situational awareness, such as video, would be an enormous help in the event of an incident.
The Solution
A collaborative effort between Hytera's distributor Selcom B.V, their reseller R&S Communications and event organiser Golazo Sports Netherlands came up with a viable communications solution based on a Push-to-Talk over Cellular (PoC) solution, which was given a trial test-out during the 2023 NN Marathon Rotterdam.
The great advantage of PoC is that no infrastructure needs to be deployed, as it operates over existing public mobile phone networks, so implementation for a temporary event like the NN Marathon Rotterdam was relatively quick and easy.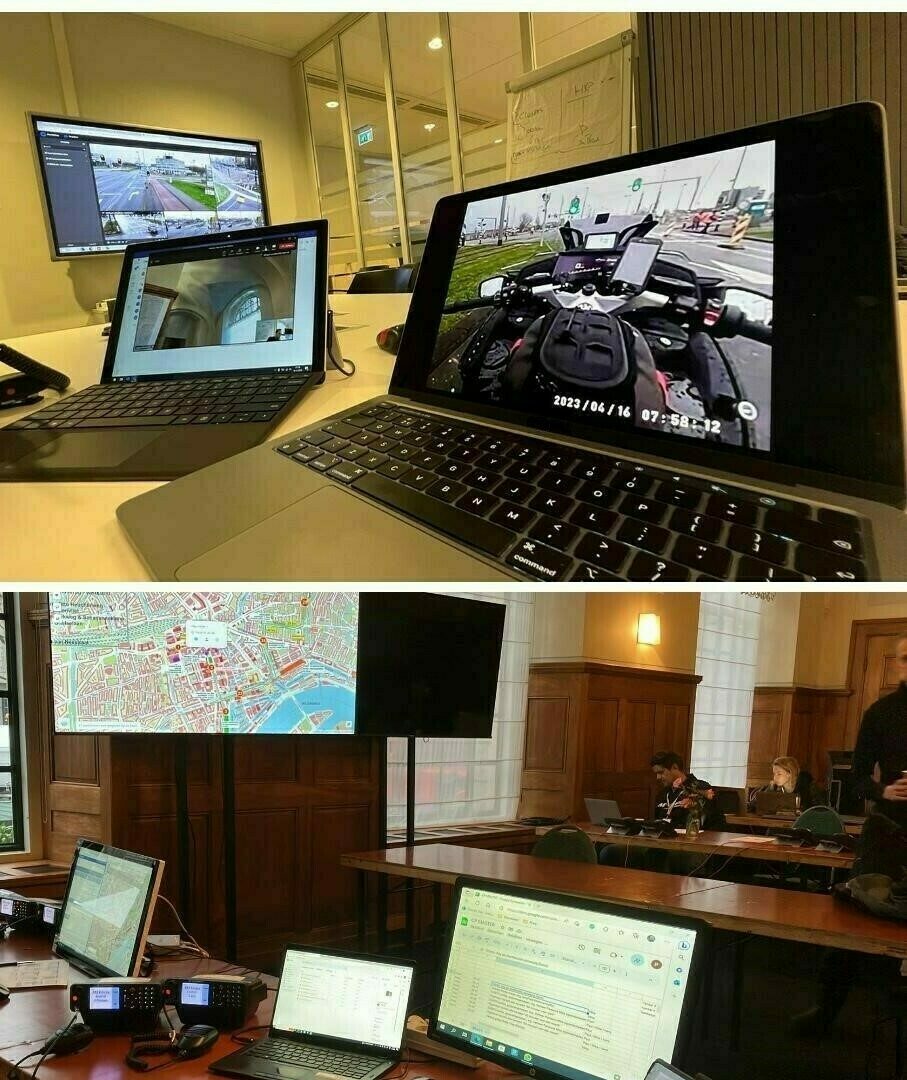 Working with Selcom, R&S Communications provided a solution consisting of the Hytera HyTalk PoC platform and PNC380 PoC radios, augmented by Hytera VM780 body worn cameras (bodycams). The PNC380 devices support group and individual calling, so it was easy for event organisers to communicate with particular groups or just individuals.
The compact and easy-to-use PNC380 PoC radios provided instant PTT communications over 3G/4G/WiFi networks. The devices are durable and rugged, as they are compliant with MIL-STD-810G and are IP67 (splash proof) certified. The built-in GPS supports outdoor positioning and dispatching.
The lightweight VM780 bodycam is highly versatile, as it is both a camera and a PoC radio. The design integrates a body camera with a remote speaker microphone, which allows users to perform video dispatch or communicate over 3G/4G/Wi-Fi, make one-to-one and one-to-many voice calls, and initiate an emergency alarm in the event of a problem. The key benefit is that it supports the real-time transmission of on-site live video back to the command and dispatch centre, which aids situational awareness.
This comprehensive Hytera solution enabled organisers and security personnel to facilitate real-time video streaming and communication, allowing them to respond quickly to emergencies and incidents. Additionally, the HyTalk dispatcher enabled secure communication and information exchange between different teams, enhancing coordination.
The Results/Benefits
Thanks to these innovative technologies, security personnel could capture and share footage from various parts of the marathon course, enabling rapid responses to potential emergencies, incidents, or violations of safety protocols. Moreover, the recorded footage can serve as valuable evidence for investigating any incidents after the event.
The successful test pilot of these technologies during the 42nd edition of the NN Marathon Rotterdam in 2023 serves as inspiration for other event organisers to implement similar measures to enhance the safety of participants and spectators. By combining advanced communication solutions with effective coordination, the overall experience and safety of participants in such events can be improved.
Golazo Sports The Netherlands now has a new, field-tested communications solution ready and waiting for the 2024 NN Marathon Rotterdam, and one which it can also deploy at other major sporting events it organises.