The outbreak of COVID-19 has impacted our market, economy, society and lives. Given the challenges faced at this time of uncertainty, Hytera has the right solutions and has also developed new solutions to help essential frontline workers including customs police officers, healthcare workers and enterprise staff. The solutions aim to combat the spread of COVID-19 by using fast deployable, non-contact communication technology.
Communication solutions for Healthcare
To reduce the risk of infection, doctors can use their Hytera PoC radios to make remote diagnoses and to discuss each patient's case with colleagues using group video call or one-button instant audio call. This avoids close touch situations and helps to keep hospital staff safe. In addition, the PNC550 PoC radio's 5-inch touchscreen supports full operation using gloves, which further helps to protect staff from infection.

Ambulance paramedics can use Hytera VM780 bodycams to stream live video from the ambulance back to the hospital to provide doctors with real time monitoring of the patient's situation. This gives the hospital an early warning of the state of the patient and enables them to set up the appropriate response. Doctors can make remote diagnoses and provide advice to the paramedics, potentially enabling vital medical interventions to be made on the way to the hospital.

Bodycams can also record video footage of medical inspections and treatments in the hospital. The videos can not only be used as evidence during medical disputes, but can also be shared as training materials to enhance the quality of future medical services.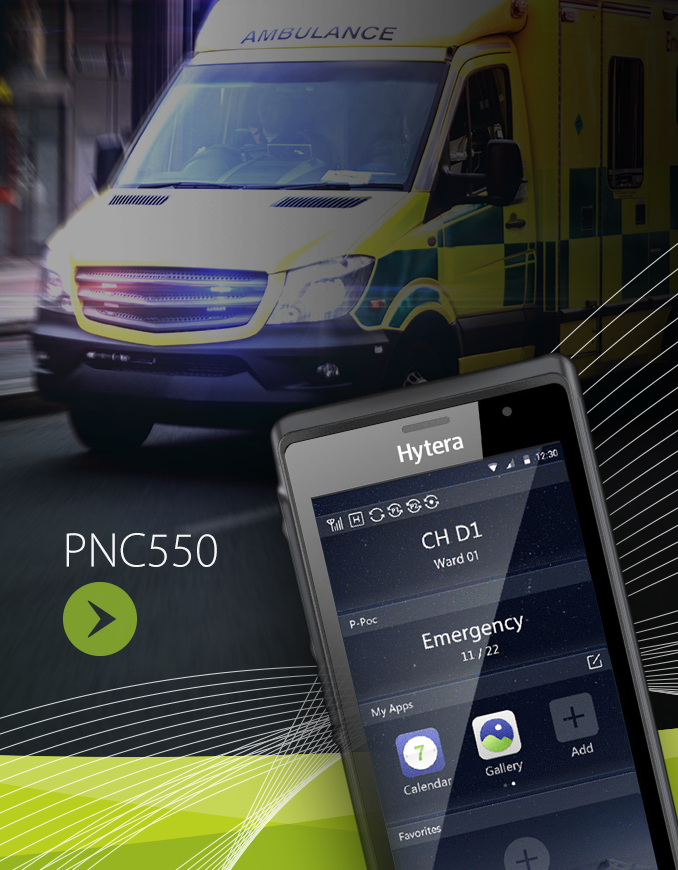 Communication solutions for Commercial Businesses
The availability of reliable communication services can better safeguard staff both in times of crisis and after lockdown when they return to work and need to carry out normal day-to-day operations.
Hytera PoC radios support PTT over 2G/3G/4G/WLAN. They don't need the application for the frequency and are fast to deploy, which could solve the communication problems rapidly. Large size PTT button initiates instant group/private communication, maximising communication and respond efficiency and minimising cross-infection risks of cleaning or security staff. Hytera's solutions are helping the global community fight the COVID-19 pandemic. The ability of various authorities to collaborate smoothly together at all times helps create a safer society.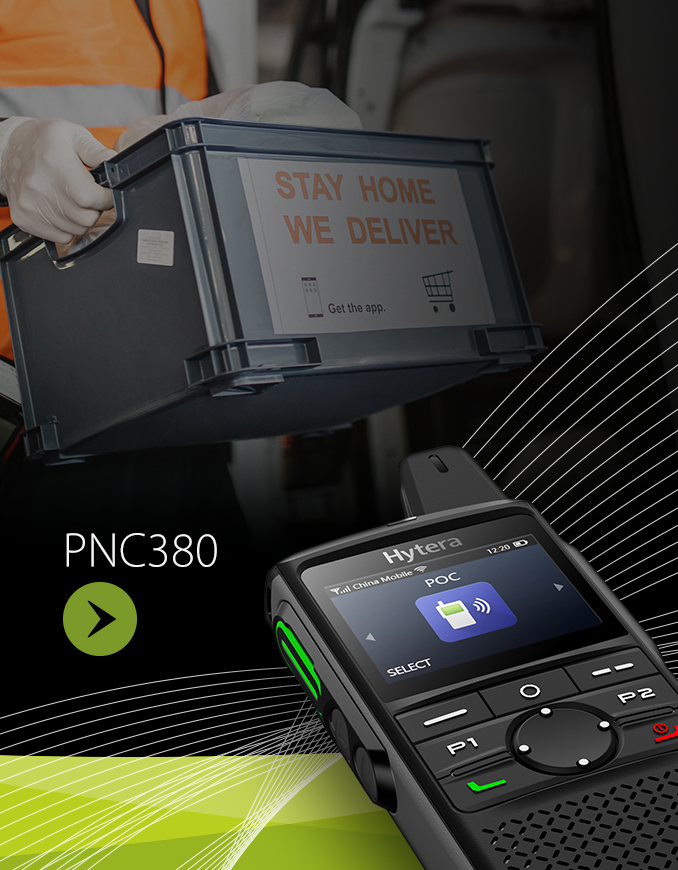 Communication solutions for Customs Border Controls
Land border crossings and immigration customs control points at ports and airports are particularly vulnerable areas as large numbers of travellers pass through them on a daily basis.
Deployment of Hytera VM780 body worn cameras (BWCs) also helps to protect the safety of travellers and customs officials. Border controls can sometimes get into situations of confrontation between officials and travellers, but BWCs can help defuse tense situations as people usually calm down if they know they are being filmed.
The video footage can provide hard evidence of what happened in an incident and can also provide transparency to ensure officials are conducting themselves according to regulations. The Hytera VM780 enables live streaming over 4G/Wi-Fi networks. It greatly enhances situational awareness for officers in the field and for supervisors in the control room – all helping to keep personnel safer.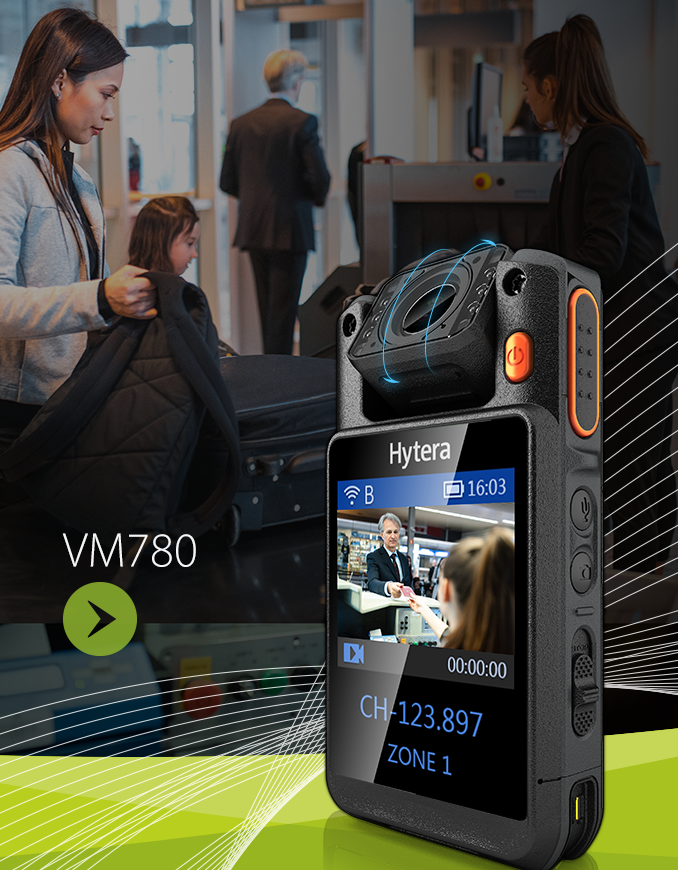 Hytera's Response to PPE shortages – showing our Corporate and Social Responsibility
The outbreak of COVID-19 has impacted our market, economy, society and lives. Many industries face challenges every day. Shortages of infection prevention materials, communication and collaboration challenges due to social distancing, and increasing disputes between law enforcement officers and citizens are just a few.

Hytera has the right solutions to help. We developed NEW solutions to help essential frontline workers and enterprise staff manage the disruptions, prevent infection, and prepare to return to work after the lockdown.
To support health authorities across the world, Hytera started a face mask production line at its manufacturing facility in China, and today, provides a wide variety of PPE materials including medical face masks, medical protective clothing and goggles. Hytera can also now provide temperature measurement solutions for health screening on sites.
With Hytera we are keeping you safe.. while keeping you connected, during the lockdown and in the aftermath – when wearing PPE will be the New Norm.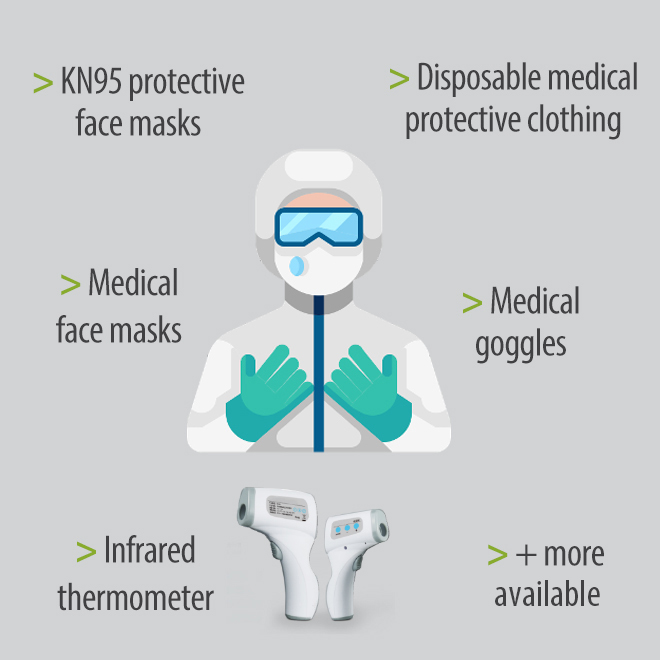 Hytera PPE
For further information on Hytera's PPE solutions please click here or contact info@hyterauk.co.uk
Hytera Mask Production Line
Hytera started to manufacture disposable face masks to help offset the global shortage caused by the Covid-19 virus in early March.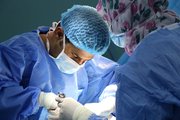 Hytera News
Critical Communication for Hospitals During COVID-19