Construction Sites, what are the challenges?
Construction sites are busy, complex environments containing large numbers of people, all of whom need to be carefully coordinated and managed to keep the project on time and within budget.
The construction industry supply chain is both diverse and highly fragmented. A major construction project will feature architects, engineers, project managers, main contractors and a wealth of different subcontractors and specialist trades, not to mention multiple suppliers bringing materials on site. The construction industry works to very tight margins and demanding production schedules, so reliable communications are essential to ensure good teamwork, productivity and safety standards. Poor communications can cause problems that lead to delays on site, which can be very costly.
On a large building project main contractors and project managers need to schedule and coordinate the activities of many different trades during the lifecycle of the build programme from piling and foundation works to superstructure erection, cladding, fit out and finishing trades.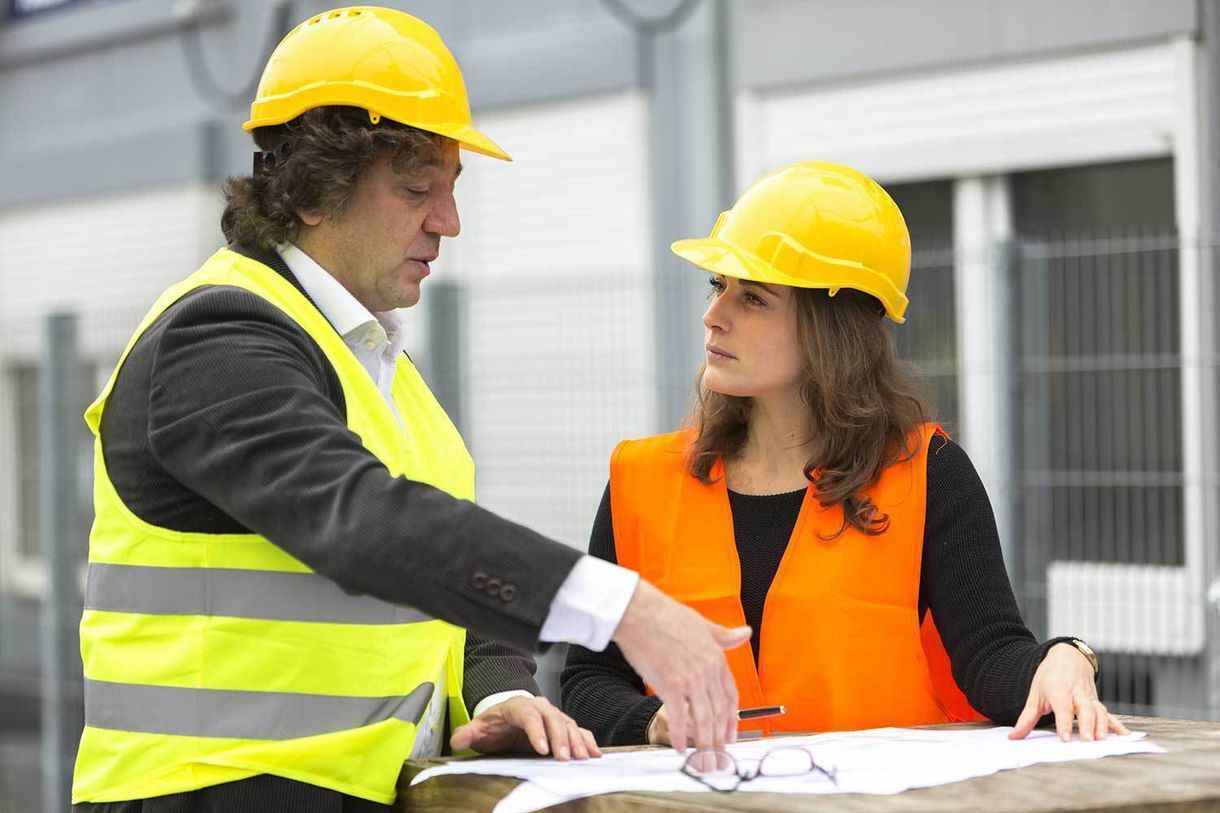 Safety, the top priority
Safety is a major consideration in the construction industry, as building and civil engineering work sites are intrinsically dangerous places to work with many hazards. Large sites means workers can be dispersed over wide areas and may feature lone working. Reliable communications and worker safety solutions are therefore essential. In the constantly changing environment of a construction site is it hugely important to keep workers informed and let them know immediately of accidents or potentially hazardous events such as fires, building or earthwork collapses, gas leaks, spillages and so on.
Sadly, construction often tops the league for workplace fatalities and accidents. According to the Health & Safety Executive there were 30 fatalities in the UK construction industry in 2018-19, which happens to be the lowest figure on record, down from 38 in 2017-18. Falls from height is the main reason for workplace fatalities followed by: trapped by something collapsing; struck by an object; struck by moving vehicle; and contact with electricity.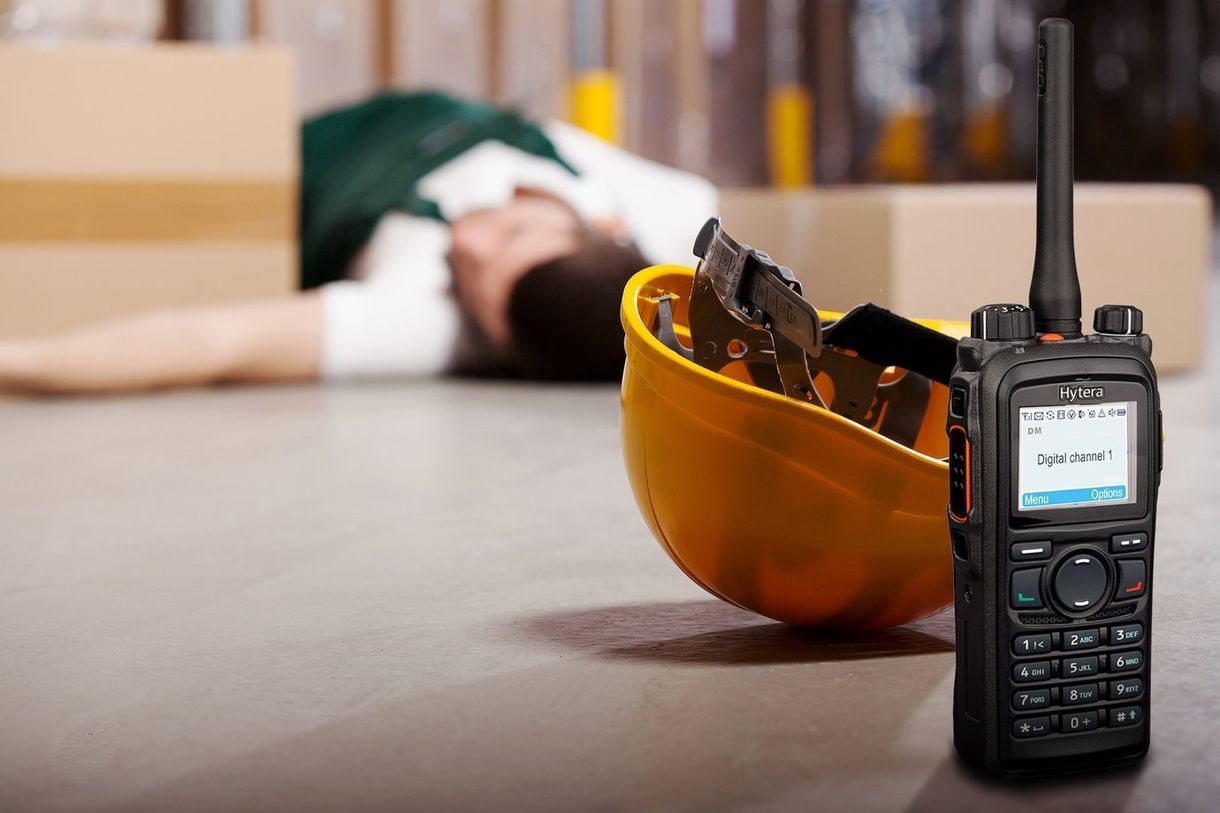 DMR, a reliable solution
Materials and goods are delivered as and when required due to limited storage space on sites. All this increases the need for a highly efficient, reliable communications solution to ensure the project runs as smoothly as possible.
Two-way radio systems such as Hytera's Digital Mobile Radio (DMR) portfolio are the perfect solution. DMR systems provide reliable and consistent signal coverage across the construction site with instant (less than 300ms) connectivity via push-to-talk (PTT) technology. Two-way radios support individual, group, broadcast and emergency call types. This enables a fast response to any situation, especially in emergencies. The group calling facility saves time as particular groups of workers can all be informed of a situation or receive instructions at the same time. Site security and access controllers can quickly inform managers and trades people that a materials delivery is due on site and they can prepare to receive it.
Construction sites are noisy environments with piling rigs, heavy construction plant vehicles, machinery, hammers, drills and cutting equipment constantly in action. It is vital that the communication devices used by workers enables them to clearly hear instructions or warnings over the radio network. Hytera DMR radios are specifically designed to cope with these kinds of noisy conditions. They provide clear and reliable audio with much louder speakers compared to mobile phones (1-3W as opposed to approximately 250mW for mobile phones). Hytera radios feature special noise cancelling technology to suppress extraneous background noise and boost voice audio levels to ensure construction workers do not miss any calls. Radios with display screens also support short text messages, which can be useful for workflow management and job ticketing functions.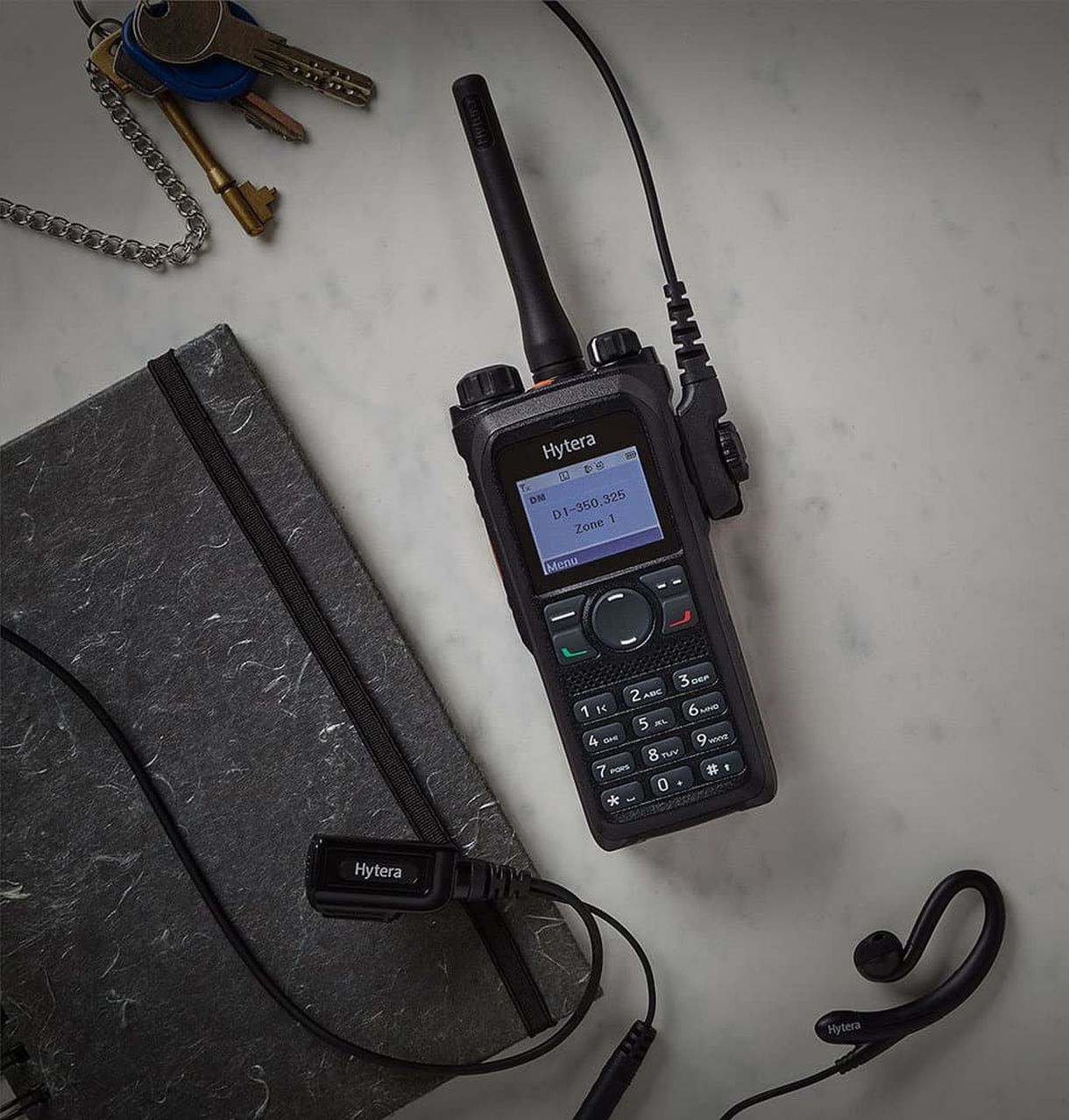 Hytera's PoC Portfolio, providing consistent coverage
Mobile phones have many benefits but they are not suitable for harsh and hazardous environments like construction sites. Mobile phone networks often suffer from poor coverage on site, particularly in remote areas and are restricted to one-to-one calling unless a Push-to-Talk over Cellular (PoC) solution is deployed.
Hytera offers a range of high quality PoC solutions, which may be suitable if the devices are ruggedised and mobile phone coverage is consistently reliable across the work site. PoC offers the same one-to-many calling options as DMR, but over public cellular networks.
Hytera's HyTalk public network PTT communication solution provides PTT, full-duplex audio and video communication and instant messaging, as well as a complete set of clients, servers and management platforms. For devices Hytera offers the PNC370, PNC380 and the PNC550, which adopts a smartphone form factor with full touchscreen.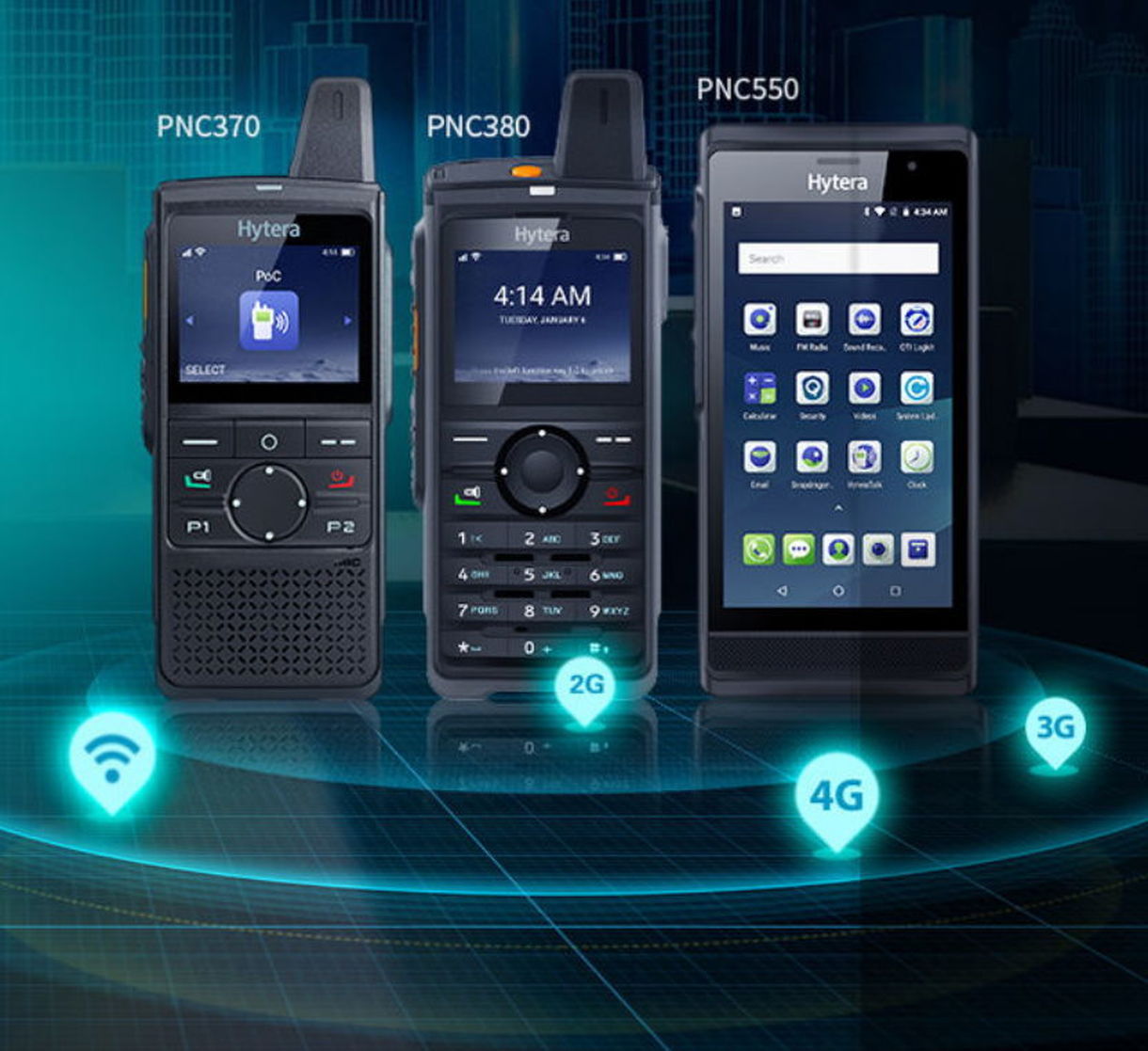 E-Pack100; Digital Wireless Repeater
Here's a quick video to provide an overview of the E-Pack100; Digital Wireless Repeater and also explain some of the key features of this product.
E-Pack100
Given the temporary nature of construction sites and the often constantly changing topography, another really useful product for the construction industry is Hytera's E-pack100 digital wireless mobile ad-hoc networking system digital wireless mobile ad-hoc networking system. The E-pack100 is an extremely compact, highly ruggedised (IP67 rated) unit capable of supporting up to 32 nodes. It provides a highly versatile, fast-deployable, instant voice (NB: not data) calling network without the need for any cables, which saves on infrastructure and installation costs. The ad-hoc network delivers a highly efficient and flexible communication system, which is self-configuring and dynamic, as the E-pack nodes can move freely about - perfect for construction sites with tunnels, deep basements and high buildings.
Hytera E-pack100 units can be linked together to form a mesh network to provide wider coverage. Radios can join and leave the network as required. If one E-pack node moves away from the network or malfunctions, voice calls will automatically route to another E-pack node in order to guarantee link continuity.
The E-pack100 can also support an embedded GSM card, so if an E-pack node fails or is away from the network users can still make calls via public GSM networks to any E-pack node on the network. This ensures radios within its coverage can communicate with radios on the network.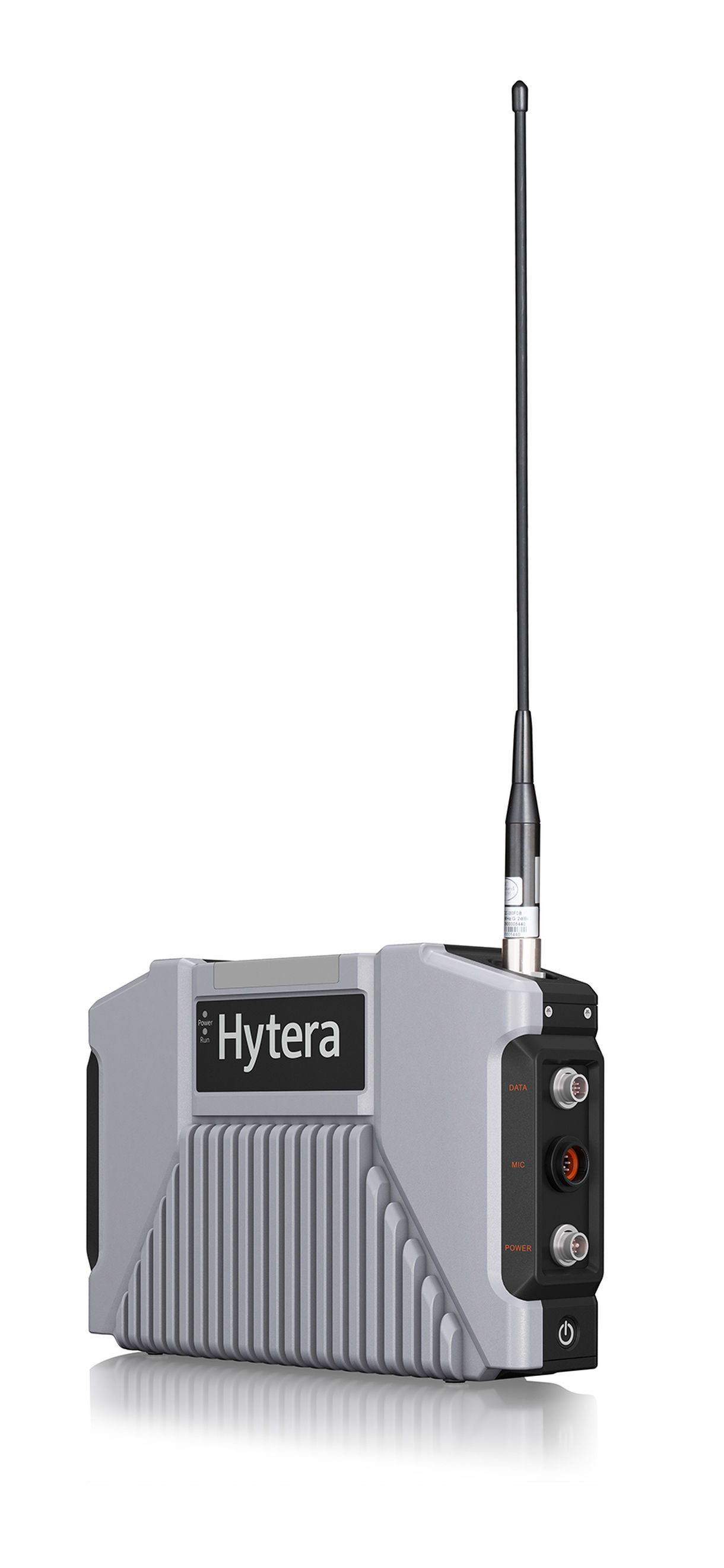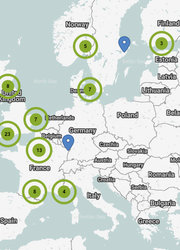 Whatever your needs are in construction, Hytera has the solutions.
For more information contact one of our Approved Dealers.