Highlights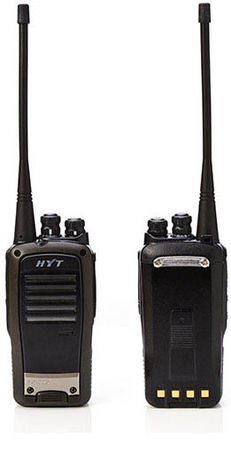 Sleek Design
The TC-620 abandons the conventional purely black case. With grey detailing and the metallic nameplate, this handheld radio stands out visually.
Increased Coverage
The user can define low or high transmitting power at the press of a button to save the battery or to cover a larger distance.
Battery Life that Lasts
Battery Life that Lasts - The standard lithium-ion battery (1200 mAh) achieves up to 9 hours of usage (5/5/90 cycle). Highlight the charge state on a three-colour LED display with the touch of a button.
Clear Communication
A powerful loudspeaker and state-of-the-art noise processing technology delivers excellent sound quality, even in loud environments.
Flexible Channel Management
Programmable channel spacing 12.5 kHz / 25 kHz allows the handset be adapted for changing channel requirements, without the need to buy new radios.
Audio
Antenna
Battery
Charger & Power
Carrying
Systems that work with TC-620