Shopping Centre Management Conference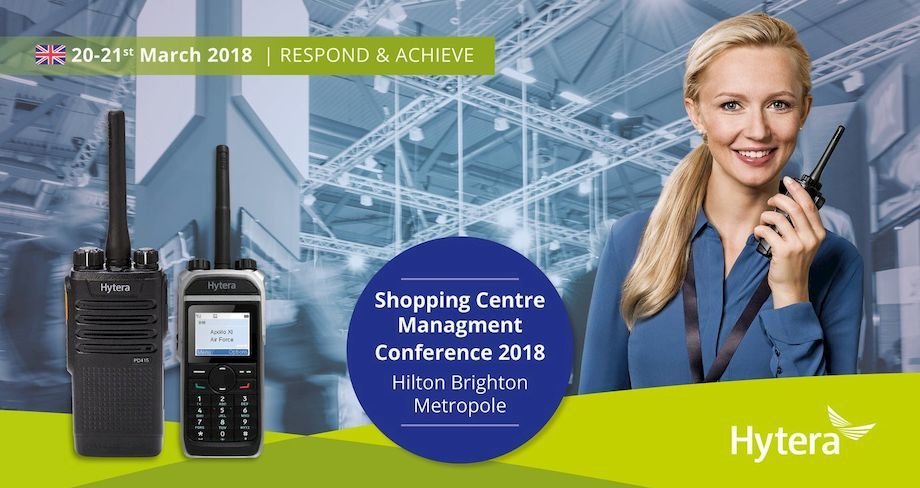 21st March 2018 : Hilton Brighton Metropole
Hytera will be supporting Radiocoms Systems at the Shopping Centre Management Conference held at Hilton Brighton Metropole on Wednesday 21st March 2018. A must attend conference for anyone involved in Management and Operations of retail property.
Click here to register your interest to attend the conference where Radiocoms Systems will be showcasing a large portfolio of Hytera products offering easily integrated DMR and LTE devices, applications and solutions including the latest patrol solution and the new Body Worn Camera.
We look forward to seeing you there to help improve shopper safety and security.