Hytera returns to CCW 2019 as a Platinum Sponsor
Critical Communications World 2019

18-20 June
MITEC, Kuala Lumpur
Stand G90, Hall 11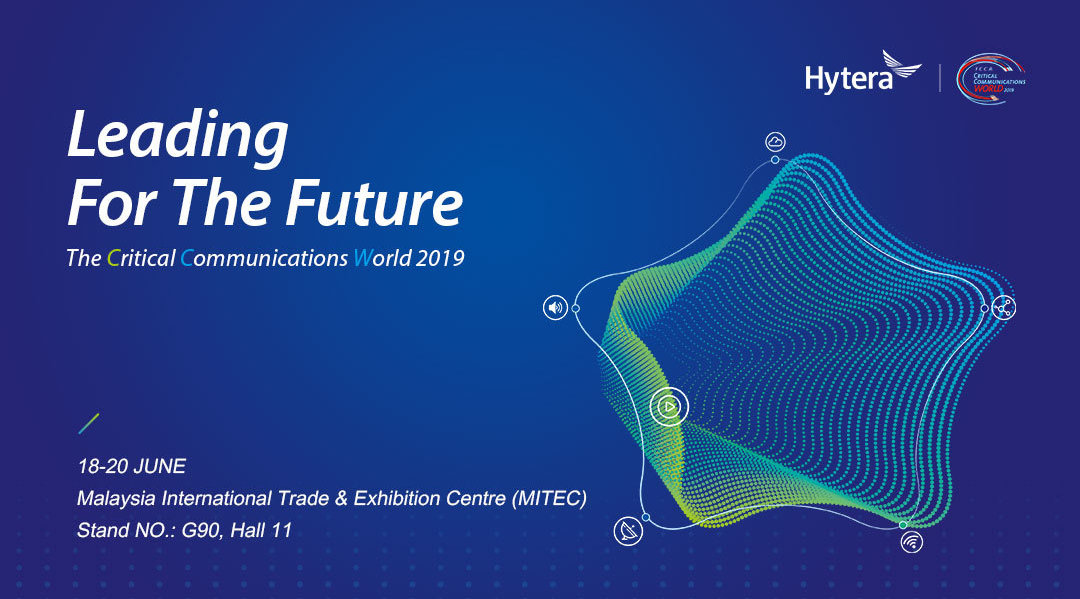 Focusing on innovation for over 25 years, Hytera has 10 research and development (R&D) centers worldwide and keeps investing over 15% of total revenue into research. With rich hands-on experience in private and professional network, Hytera has so far set up more than 3000 professional wireless communication networks worldwide and served more than 10 million customers from over 120 countries and regions.
Last year, Hytera attracted visitors, experts, media and analysts across the world and our professionalism and capability won wide recognition from users and business insiders.

This year, Hytera will once again be participating as a Platinum Sponsor at Critical Communications World 2019 (CCW 2019).
To lead for the future, Hytera will unveil our cutting-edge new products such as Multi-mode advanced radios, comprehensive broadband solutions (professional-LTE, Vast, Video, Variable-LTE, Mission Critical Service, iMesh) and Push-to-Talk Over Cellular radios to best meet the needs of the industry.
Please join us on stand G90 at CCW 2019, click here to register now and find out more