The Background
The Donauinselfest, or Danube Island Festival, is a free open-air music festival which occurs annually at Donauinsel in Vienna, Austria. The festival is hosted by SPÖ Wien. It is said to be the largest open-air music festival in the world, with around three million visitors over three days. This year's festival was held on 23–25 June 2023.
Donauinsel is a 21km long and 250m wide island in the River Danube, which flows through Vienna. Performances take place in the festival area which is 4.5 km long and consists of 18 festival areas and 13 different open-air stages in 16 tented areas around the island. Stages are added or removed depending on the performance lineup.
In 2023, the festival celebrated its 40th anniversary and the event provided around 700 hours of programming and showcased over 1,000 artists performing across all stages, along many other activities, plus food and drink stalls. Local bands, DJs, and many world-famous artists have performed at the festival since its beginning in 1984.

The Challenge
Good communications are essential for the successful running of such a huge event. The safety of performers, event staff, hospitality providers and, of course, the millions of festival visitors, is paramount. The radio network needs to be highly robust and reliable to ensure the smooth operation of the festival and at the same time to enable a fast response to any incident or emergency. To deliver this, the radio system needs to provide full, efficient and consistent coverage across the whole festival area.
The choice of communications solution needs to provide simple and user-friendly device technology that can be used by many different job roles including, event organisation, security, technical team, catering, stewards, health and safety and so on. Many staff will be volunteers who may not have used a radio before, so the ability to quickly familiarise themselves with how the radios work is vital.
The Danube Island Festival organisers also wanted to benefit from additional functionalities such as the all-call function, group calls, individual calls, cross-channel GPS positioning, and have a dispatch system in the control centre. This set-up helps to ensure quick response to any requirement and fast organisation of a rescue chain in the event of accidents and emergencies.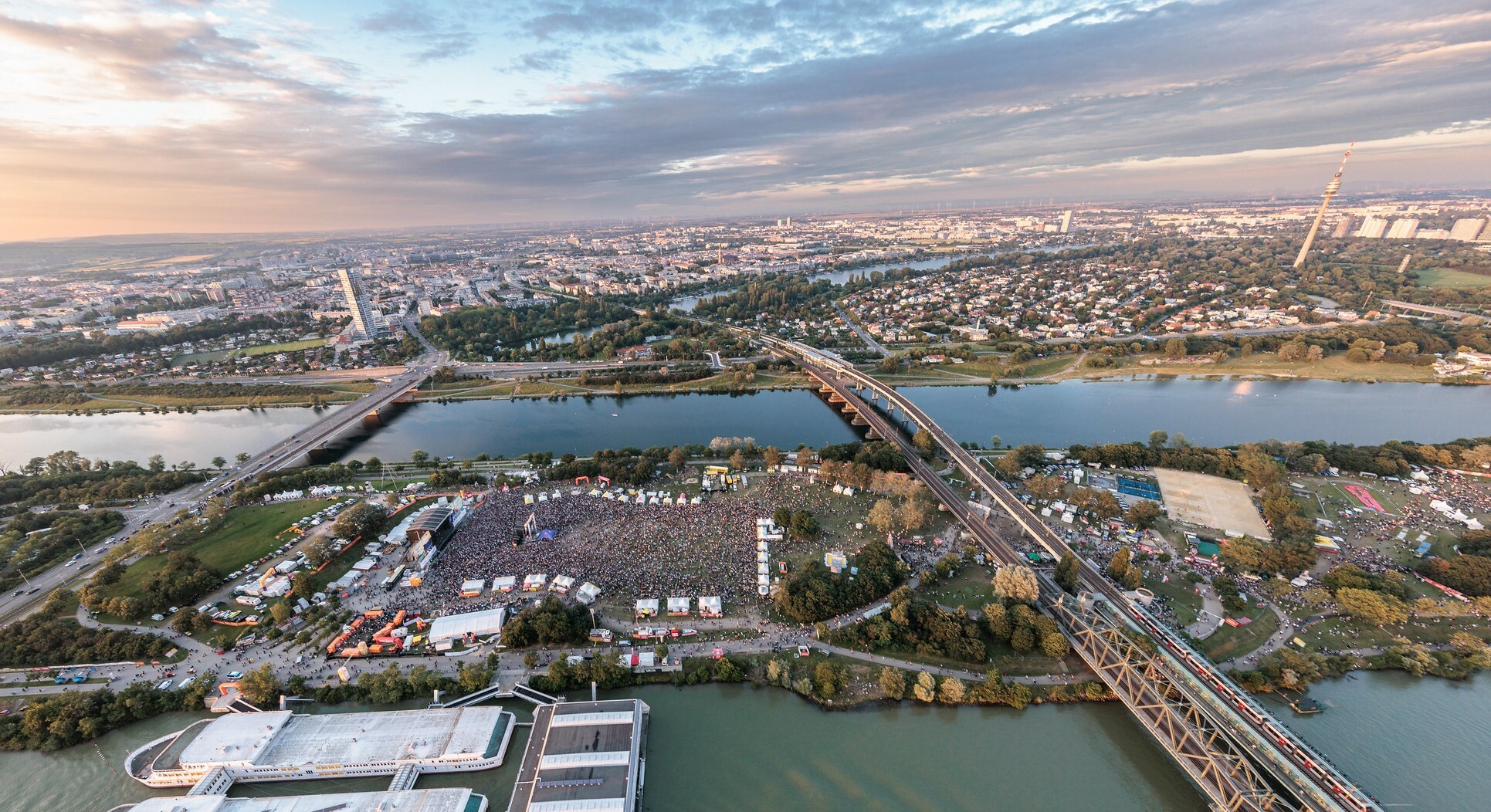 The Solution
Hytera´s local partner Funktechnik Böck recommended and deployed a DMR XPT (Extended Pseudo Trunking) system with three DMR HR1065 Repeaters to ensure full coverage. XPT allows the customer to use limited RF spectrum resources more efficiently by dynamically assigning channel resources without needing a dedicated control channel.
As a result, the capacity of the network was increased so that it can support more talk groups and a larger number of end users. The XPT system automatically allocates a free channel in the same way a Tier III trunking system does rather than forcing users to queue for a free channel if the network is busy, as with a Tier II conventional system.
Funktechnik Böck also supplied a grand total of 320 Hytera DMR PD685G UHF Handheld Radio Terminals. These served 23 different communication and application talk groups. In addition, the operations/event control centre was connected via an RTS intercom system, which enabled the broadcasting of audio across long distances over the Internet, but without the need for dedicated infrastructure.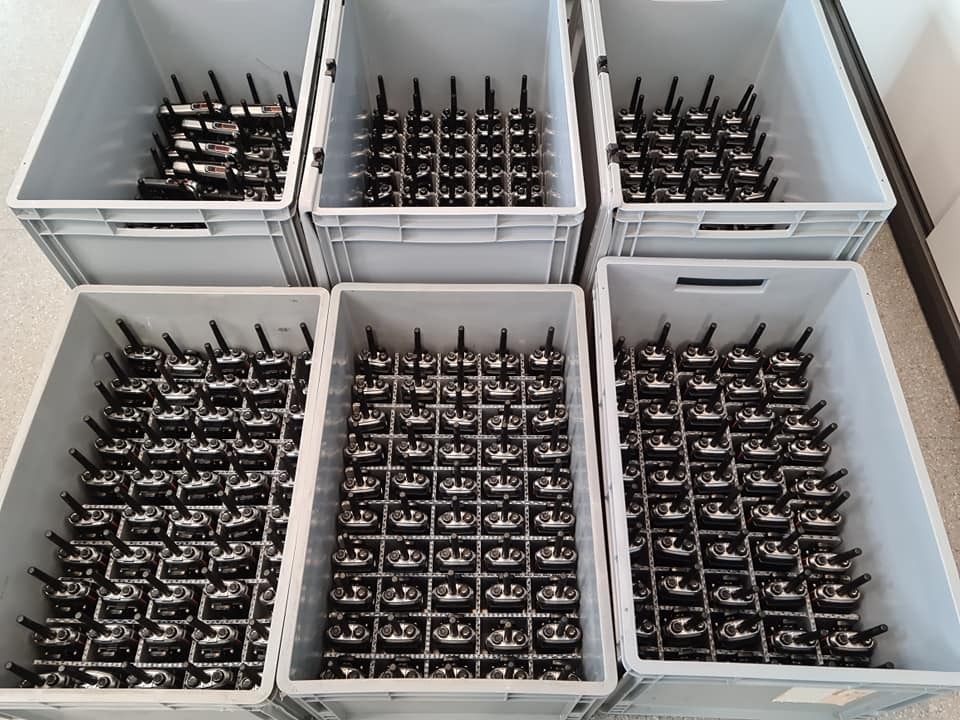 The Results
The Hytera XPT system provided the customer with a very cost-effective, but highly reliable communications system. It allowed the customer to support a larger number of users and talk groups than a conventional network. XPT supports a wider range of functionalities and has the benefit of being able to automatically detect failures and takes measures to minimise the consequences to ensure proper repeater services when in fault tolerance mode.
The Hytera HR1065 Next Generation Digital Repeater offers a smaller form factor, improved performance, remote management tools and enhanced functionality compared with previous models. An Ethernet port provides access to IP networks, allowing the HR1065 to connect to other repeaters and application software for voice dispatching and messaging.
The solution supports group and individual calling, but also the all-call function, which is particularly useful at large events as it enables messages to be broadcast to every radio on the network. It can be used to alert all staff in the event of an emergency, or, for example, to notify staff that the event is opening, and visitors are arriving.
The PD685G is a compact, high-quality device with LCD screen and full keypad. It is just 27mm thick and weighs 310g, so it is a popular choice and ideal for long shifts, as it is not heavy to carry, and will operate for approximately 16 hours in digital mode. It also delivers excellent audio quality, so users can hear messages even over the noise of the crowd and the music.
Furthermore, the radios have GPS for tracking and positioning, so controllers can see where users are located around the site. They also feature emergency mode, priority interrupt and lone worker features such as Man Down alerts to help keep the workforce safe. The devices are rugged and reliable as they are IP67 rated for dust and water resistance.
Funktechnik Böck successfully delivered a flexible temporary radio communications solution that provided the Donauinselfest with the coverage, capacity and functionality it needed to run the event efficiently and safely.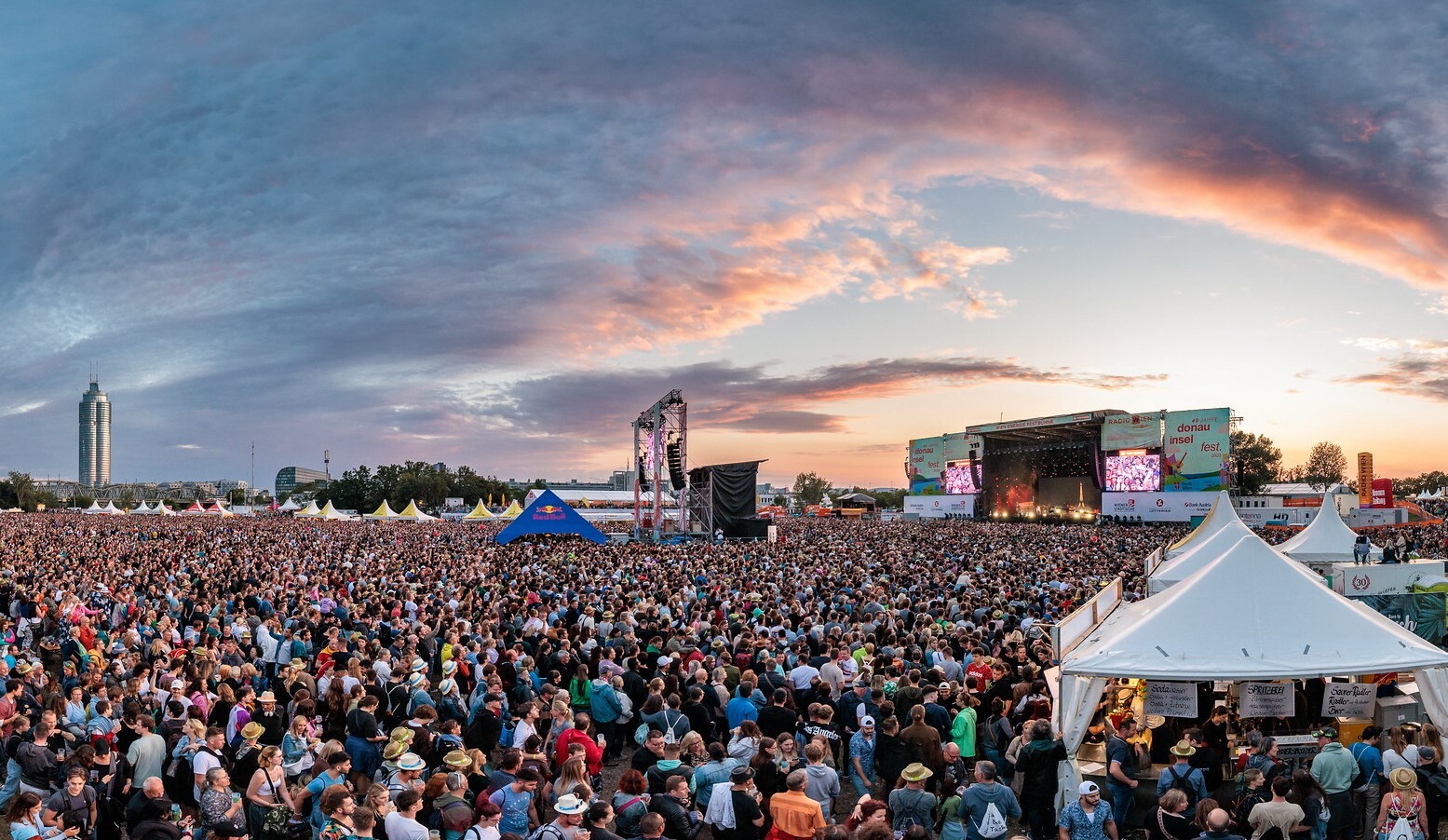 Photo credits: Funktechnik Böck; Donauinselfest (c) Alexander Müller, Rene Wallentin